Mound musings: 2010 closer review
This week, we'll begin a theme that should continue for the remaining few Mound Musings columns this season.
That is, looking forward to 2010. Annually, we can anticipate that while the elite closer won't turn over barring injury, on a league-wide basis, at least 10 pitchers closing games at the end of one year won't lead their team in saves the following season. We'll attempt to sort through each of the 30 closer situations, keeping free agency, salary concerns, and pitcher performance in context.
2010 Free agent relievers:
Jose Valverde (HOU)
Fernando Rodney (DET)
Brandon Lyon (DET)
Rafael Soriano (ATL)
Mike Gonzalez (ATL)
Kevin Gregg (CHC)
John Grabow (CHC)
Octavio Dotel (CHW)
Trevor Hoffman (MIL)
J.J. Putz (NYM)
Billy Wagner (BOS)
It's a decent crop, headlined by Soriano and Valverde, both of whom should get a lot of play this winter. This isn't an exact science by any means, and many of my predictions won't come to fruition, but read on and keep some of these names and situations in mind.
AL WEST
LA Angels – Brian Fuentes will return as closer in 2010 in the final year of a two-year, $17.5 million contract. An in-season (or even this winter) contact extension wouldn't be a huge surprise for the 34-year-old Fuentes, who ranks second in the majors behind Mariano Rivera with 37 saves. Fuentes' ERA (currently 3.95) took a huge hit at the end of July when he allowed six runs over two games against Cleveland without recording an out, but he's recovered nicely in August and should be fine. Now if the Angels can only build a decent slate of relievers to support him next year.
Oakland – No reason to think Andrew Bailey (21 saves, 1.88 ERA, 12 consecutive scoreless innings) won't be back as closer in 2010. The one caveat here is that Billy Beane tends to go through closers like Al Davis does head coaches, so you always want to be on the lookout for that "next guy" in Oakland. That could be Joey Devine (Tommy John surgery), who should be ready for spring training.
Seattle – David Aardsma had a rough patch there a couple weeks ago, but he's seemingly turned things back around. Aardsma has brought needed stability (32 saves, 2.23 ERA) to the Seattle closer role and should be the guy again in 2010. There really isn't much in the way of competition unless the Mariners change their mind again and declare Brandon Morrow a reliever for good.
Texas – Frank Francisco looks poised for a strong finish and should be the favorite to close again in 2010. C.J. Wilson will continue to be a minor threat as long as he's still around, and of course Neftali Feliz merits some consideration. The Rangers have yet to determine Feliz's role for 2010, though at age 21, there's next to no chance he'll be in the rotation from day one and throw 200-plus innings. If the determination is made to use him as a starter long-term, the Earl Weaver approach to limit his innings by starting him off in the bullpen looks possible. All Feliz has done in 19.2 innings is allow one earned run (an Adam Kennedy solo homer) while posting a decent 26:1 K:BB. I don't see the Rangers making Feliz a closer next year, but longer term, it's possible.
AL CENTRAL
Chicago White Sox – Bobby Jenks' $5.6 million salary is likely to rise to around $8 million in 2010 as he's arbitration-eligible. The White Sox could go several ways here: long-term contract (three years $30 million is possible), go to arbitration, or trade him. I could see the Sox wanting to shed his salary this winter, but there aren't much in the way of obvious in-house replacements. Chicago will surely exercise Matt Thornton's $2.25 million option, so they could deal Jenks and bring back Dotel to compete with Thornton and perhaps Tony Pena for the job. At this point we'll guess Jenks returns, though with Kenny Williams, you just never know.
Cleveland – Kerry Wood's $10 million contract for 2010 should ensure he returns as closer. Wood is dealing with a stiff shoulder right now, but he's coming off a solid August (11 IP, 2 ER, 14 K). I don't see the Indians assuming enough of his contract to make him an attractive trade chip this winter, but I suppose it's possible. Chris Perez is the obvious closer-in-waiting for the Tribe now, especially considering his current 17.1 innings (20:4 K:BB) scoreless streak. In fact, it's easy to see Wood getting hurt next year or even losing his job outright to Perez. Keeper leaguers take note.
Detroit – Fernando Rodney (30-for-31 in save conversions) and Brandon Lyon (3.02 ERA) are both free agents this winter, and it will be interesting to see what sort of offers Rodney especially receives. He could be looking at Brian Fuentes money, and with Joel Zumaya (shoulder) a question mark and Ryan Perry not quite ready, the Tigers may be forced to bring him back, health concerns and all. Long-term, I like Perry as the Detroit closer despite a 5.4 BB/9 this year, but someone to bridge the gap (Rodney or otherwise) through 2011 looks likely. I'll guess Rodney returns, but if the health concerns are too much, look for Detroit to pursue Jose Valverde or Rafael Soriano.
Kansas City – This one's easy. Joakim Soria is locked up through 2014 if the Royals exercise all his options, and barring an injury, he's back closing. Some have suggested that the Royals sell high on Soria this winter, but I just don't see a team overpaying for a reliever given how valued premium prospects are in today's market. Plus, who would closer for the Royals if not Soria? Now if Dayton Moore can actually spend wisely (see Juan Cruz and Kyle Farnsworth) to build around Soria.
Minnesota – Joe Nathan is signed through 2011 (club option for 2012), so he'll be back barring a blowing up of the franchise. Matt Guerrier, Jon Rauch, and Jose Mijares combine with Nathan to make Minnesota's pen one of the best.
AL EAST
Baltimore – This one will certainly be up for grabs in 2010. The contenders: Jim Johnson, Chris Ray, and my favorite darkhorse, Kameron Mickolio. Despite a recent infusion of young talent, I'm not convinced the O's are ready to compete in 2010, so a high-priced closer makes little sense. Perhaps they throw caution to the wind and sign John Lackey and Jose Valverde, but expect a more disciplined approach and a look towards 2012. Since Jim Johnson's stuff doesn't project as "closer material" (6.4 K/9) and Ray has been so bad, my 2010 closer is¿.Mickolio (10.7 K/9 in Triple-A, 1.46 ERA for the O's).
Boston – Unless they get tired of his big mouth, Jonathan Papelbon will be back in Beantown for another year as closer. Perhaps eventually Papelbon is tapped as Mariano Rivera's replacement in the Bronx, but not in 2010. Dan Bard will be the closer-of-the-future de jour in Boston for the next couple years.
NY Yankees – There's no drama on who will be closing next year, as Mariano Rivera (38 saves, 1.78 ERA, and his highest K/9 since 1996 – 9.9) has that locked up. With Rivera turning 40 in November, the real talk should be around who will be closing once Rivera hangs 'em up. Philip Hughes? Joba Chamberlain? Jonathan Papelbon? Too early to tell.
Tampa Bay – J.P. Howell has done a great job this year, but he's probably better utilized as a multi-inning set up man. Speculation around the Rays clearing 2010 payroll via the Scott Kazmir trade has them using that money to lock up Carl Crawford long-term, but there may still be money available for a mid-priced closer along the lines of a Brandon Lyon, Billy Wagner, or Mike Gonzalez. The Rays could go a number of different directions for a closer in addition to free agency – Howell, Dan Wheeler, or one of their many young starters (Wade Davis?), but for now I'm going to say it's Wheeler (0.90 WHIP, closing experience).
Toronto – Scott Downs has yet to regain his closer job since returning from a toe injury, but it may just be a matter of time. Jason Frasor hasn't allowed a run since July 8, so there's no reason to make a change at this point however. Looking forward, the Jays appear to be in payroll reduction mode, so bringing in a high-priced established closer looks extremely unlikely. Thus, look for Downs and Frasor to battle again next spring.
NL WEST
Arizona – Arizona controls Chad Qualls for one more year, though he's no lock to return as closer in 2010. The knee injury may end up helping the D-backs retain Qualls as it could put downward pressure on a potential $7 million or so arbitration award, an amount Arizona would likely pass on and non-tender or trade him. Arizona has also already traded Jon Rauch and Tony Pena, leaving just Juan Gutierrez and Esmerling Vasquez as potential 2010 candidates. The guess now is that Qualls isn't a D-back in 2010 and that Arizona brings in some veteran competition and opens up the job for competition in the spring.
Colorado – With Taylor Buchholz (Tommy John) out until the middle of next year and Manny Corpas having struggled and been hurt for a good chunk of 2009, the Rockies are going to want to bring Huston Street back next year. The problem? Street made $4.5 million this year and will probably ask for close to double that in arbitration this winter. Trading or non-tendering Garrett Atkins will help, but then again, Jason Marquis is a free agent and will need to be re-signed or replaced. I'm betting Street returns, perhaps with a multi-year contract, but if not, the Rockies could pick up Rafael Betancourt's $5.4 million option and go with him, Corpas, or eventually perhaps prospect Casey Weathers.
LA Dodgers – Jonathan Broxton is about to start getting expensive, but there seems to be no scenario in which he doesn't return, likely with most of the same supporting cast. The Dodgers could consider dealing George Sherrill to a closer-poor team if they are convinced Hong-Chih Kuo and Scott Elbert can be the bullpen lefties next year.
San Diego – With as much as we heard Heath Bell's name bandied about in July, I have to figure the Padres deal him this winter considering Bell could get a five-fold increase from his $1.2 million salary. If Bell goes, GM Kevin Towers will try and pull a few relievers off the street as usual and have them compete with in-house options like Mike Adams and Adam Russell among others.
San Francisco – It appears Brian Wilson will be eligible for arbitration for the first time this winter, but he's all-but certain to return as San Francisco's closer. There shouldn't be many changes in the Giants bullpen in 2010.
NL CENTRAL
Chicago Cubs – With Kevin Gregg's future as a closer likely done and Carlos Marmol continuing to fight his command, expect the Cubs to be in on every big-name reliever this winter. What could impact that however is whether new ownership will be willing to increase payroll to the point where the Cubs can re-sign Rich Harden and have enough for a closer. It might help if the Cubs didn't have over $43 million committed to an underperforming outfield. 2010 Closer Prediction: Jose Valverde.
Cincinnati – Francisco Cordero has blown just two of 31 save opportunities, so while we can debate the merits of giving him $46 million a couple winters ago, Cordero should be back in 2010 barring a payroll dump on a large-market team with an injured closer. Jared Burton's status as closer-of-the-future is firmly in the past, leaving Nick Masset and Arthur Rhodes ready to step in (as a committee perhaps) should something happen to Cordero.
Houston – Jose Valverde will be a free agent this offseason and despite the seven weeks he missed with that calf injury, Valverde won't come at much of a discount (if any) from his current $8 million salary. The Astros should have money considering Miguel Tejada's $15 million coming off the books, but they still will need a SS, a couple relievers, and a starting pitcher or two. Sure would have helped to not have made that Aubrey Huff for Ben Zobrist deal, but anyway¿ With none of the large-market teams in need of a closer, figure Valverde stays, but either way, it's Valverde or someone currently outside the organization closing for the Astros next year.
Milwaukee – Unless Trevor Hoffman decides he's accomplished enough, he'll be back in 2010 for a run at 600 saves (583 currently). Hoffman will be a Type-A free agent, which could deter him from getting too many other offers, and he seems to like it in Milwaukee, so expect him to stay. Should Hoffman bolt or retire unexpectedly, the Brewers seem unlikely to trust a guy like Todd Coffey, so expect them to go outside the organization.
Pittsburgh – The Pirates have done some good things in the draft the past couple years under Neal Huntington, but they are nowhere near ready to compete, and with Matt Capps due a healthy raise from his $2.4 million salary, he's a prime trade candidate this winter. The Pirates could then bring in a couple veteran reclamation projects and open up the job for competition this spring.
St. Louis – Ryan Franklin has had his contract extended through 2011, so he'll return as closer to open 2010. Franklin is 36-for-38 in save opportunities with a 1.37 ERA, and while some drop-off can be expected, he should be okay as closer again in 2010. The Cardinals are going to make Matt Holliday and Joel Pineiro their priorities this winter, but they'll need to add a reliever or two as well, as Jason Motte isn't ready should Franklin falter.
NL EAST
Atlanta – With Rafael Soriano and Mike Gonzalez both free agents this winter, the Atlanta closer job is firmly up in the air. The Braves would surely prefer to have both back, and with the Braves clearing a decent amount of payroll, it's possible that could happen. Still, both guys are likely to get multiple offers from big market clubs, so figure the Braves bring just one back. I just can't tell you who that will be. As for other options, there aren't many attractive ones, but perhaps Kris Medlan and Peter Moylan would disagree.
Florida – Leo Nunez has done a solid job (3.77 ERA, 17 saves, 1.19 WHIP), and thus, the Marlins don't appear too eager to return the closer job to Matt Lindstrom. Both are under team control next year and should return, with a healthy completion next spring seemingly in order. The Marlins aren't likely to bring in much in the way of serious competition. As Nunez has been by far the superior pitcher this year, we'll say he opens 2010 as the Florida closer.
NY Mets – At least two more years of Francisco Rodriguez closing games in Queens. K-Rod's strikeouts are down (10.1 K/9 to 9.3) and walks up (4.5 BB/9 to 5.0 BB/9), but overall, he's been pretty steady. There really isn't much in the way of reliable setup men currently on the roster, so expect that to be a focus yet again for Omar Minaya this winter. Signing a guy like Rafael Soriano to set up K-Rod is imminently possible, thought the Mets may instead choose to focus their vast resources more on the rotation and outfield.
Philadelphia – Brad Lidge is signed through 2011 with a team option for 2012, so barring a complete collapse, he'll return as closer in 2010. Lidge has notched back-to-back saves as he attempts to finish an awful year strong. Nothing about what Lidge has done this year can be spun in a positive direction – 2.0 HR/9, 9.3 K/9 (12.5 career pre-2009), and a 5.2 BB/9. We don't know which Lidge shows up next year, but for now, we'll give him the benefit of the doubt, though Ryan Madson is ready and willing to close should Lidge falter.
Washington – Mike MacDougal has a $3.75 million option for 2010, and while that's a lot of money for a team like the Nationals, it's one they may have to exercise considering how well MacDougal has pitched this year (1.93 ERA). Still, the Nats might want to be wary of picking up the option of a guy with a 20:20 K:BB and lack of much of a resume in recent years. Should they cut ties with MacDougal, Washington could turn to 2009 10th overall pick Drew Storen ((46:8 K:BB in 35.2 innings), their obvious closer of the future. If Storen is deemed not ready, the Nats would likely turn to someone currently not on the roster, though perhaps Sean Burnett is a bit of a sleeper.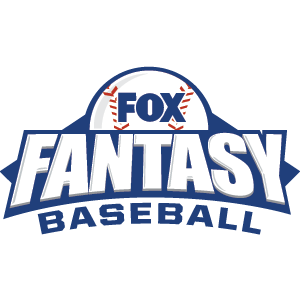 FOX Fantasy Baseball
Join or Create a Free League
Play Now!