Free-agent frenzy: Get on the Beachy bandwagon
Rockies' jack-of-all-trades Ty Wigginton was recommended last week in this space. Since then, he's hit FIVE home runs. You wanted bang for your fantasy web-surfing buck? There you go!
And now, without further ado, below are 10 free agents owned in less than 75 percent of FOXSports.com leagues, starting with the fourth player that falls below the threshold. Please note that no players will be repeated within any four-week period.
Jason Heyward, OF, Braves (74 percent owned)
The J-Hey Kid came off the DL on June 15, and has been just OK since then, batting .267 with no homers, a steal and a .759 OPS. However, he's had three multi-hit games in his last six starts, and is just too talented not to break out soon. Pick up Heyward if you still can, and buy low in a trade if you can't.
Bud Norris, SP, Astros (59.9 percent owned)
Norris has been a breakout fantasy star – well, almost – this season, with a 3.36 ERA and 100 strikeouts (tied for 12th in the majors). Norris is more than just a pick-up-and-drop spot starter; he should be owned in all formats.
Andrew Bailey, RP, A's (42.8 percent owned)
Bailey's season didn't begin until May 29, but in the four weeks since then he's notched five saves with a 0.96 ERA. Bailey's ERA won't stay that low, but you know what we always say around here – a closer is a closer if the manager says he is. Bailey's closer-ship is now on its second A's manager of the season, and he'll hold the job as long as he's healthy.
Brandon Beachy, SP, Braves (37.3 percent owned)
Forget about Beachy's stint on the DL, from which he's showing no lasting effects. This serious National League Rookie of the Year candidate is striking out more than 10 batters per nine innings with a 3.04 ERA and a 1.03 WHIP. Beachy is no fluke, boys and girls. Get on the bandwagon while you still can.
James Loney, 1B, Dodgers (36.5 percent owned)
Am I falling into this trap again? Loney is the bane of my existence in one dynasty league, but his batting average always sucks me in. A recent surge has raised Loney's BA to .278, and with a career mark of .286, he'll help you in that area. He might only hit a dozen homers for the season, and he'll probably tread water in runs and RBI, but he did average eight stolen bases from 2008-10. If you lost Justin Morneau or Albert Pujols recently and need a fill-in, Loney doesn't have a ton of upside, but he can help in some ways. Was that a convincing argument, or am I delusional?
Rafael Furcal, SS, Dodgers (30.9 percent owned)
Furcal has begun a minor-league rehab assignment, and could come off the DL as soon as next week. He's had some injury issues this season, but when healthy he's easily a top-10 fantasy shortstop. Last season, Furcal batted .300 with eight homers, 66 runs and 22 steals in just 97 games. On a per-game basis, only Troy Tulowitzki and Hanley Ramirez were better.
Chris Iannetta, C, Rockies (19.8 percent owned)
Iannetta offers a common backup catcher conundrum: Do you go after 20-homer power if it might come with a batting average that hurts your team? Iannetta has 10 homers already, but his .229 BA is close to his career mark of .234. How badly do you need the home runs? I can't see your roster, so you'll need to answer this one yourself.
Alexi Casilla, 2B/SS, Twins (7.5 percent owned)
Casilla has recovered from countless stints in Ron Gardenhire's doghouse to become a viable deep-league middle infield option. Following a terrible April, Casilla surged in May and June, raising his average to a not-terrible (and improving) .248. He also has 32 runs scored in 218 at bats, with 12 stolen bases. If you're in a league with 15 or more teams, Casilla is probably better than most available free agents, and could represent an improvement at your MI slot – think a decent BA with 12-15 steals the rest of the way. His dual positional eligibility is a nice little bonus.
Chris Heisey, OF, Reds (3 percent owned)
Heisey doesn't have an everyday job, but that doesn't mean he can't help you in some formats. The way Hesiey is playing, figure that Dusty Baker will find a way to get him another 200 at bats this season, and if that happens he should hit 10-12 more homers. Sure, this pickup requires some positive thinking, but if you're going to speculate on playing time, in Heisey's situation it makes sense unless you think Fred Lewis and Jonny Gomes are irreplaceable. If you're in anything deeper than a 12-team mixed league, Heisey should be considered.
Dayan Viciedo, 3B, White Sox (0.2 percent owned)
Apparently, even Ozzie Guillen is getting sick and tired of Juan Pierre. That'll happen when your leadoff hitter has a .605 OPS and gets caught stealing on nearly half his attempts. Rumors are swirling that Viciedo will get the call soon, and he's got some power, with 12 homers and a .520 slugging percentage at Triple-A Charlotte. Viciedo qualifies at third base in most fantasy leagues based on his time with the ChiSox last season, but he's an outfielder now, and will qualify there a few weeks after his eventual promotion.
I saw Viciedo hit two homers in a minor-league game last season, and found it really interesting that a guy shaped like a beach ball could hit a baseball so far. The hot dog vendors in Chicago are going to really like him, and the fans just might, too. Keep an eye on Viciedo's status in AL-only leagues, and try to ignore the fact that he walks less often than, well, anyone.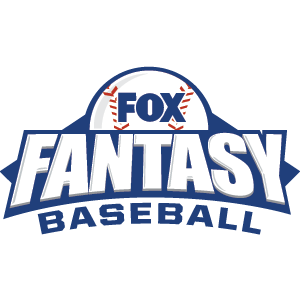 FOX Fantasy Baseball
Join or Create a Free League
Play Now!