2016 Cleveland Indians Preview & Fantasy Baseball Draft Prep
When a team within your division wins the World Series, there is a sense of jealousy and "why not us" seeps into the brain. Out of the 19 matchups in 2015, Kansas City only had a 10-9 edge over Cleveland. The Indians outscored the Royals in those games 90-78. While the division was well out of hand (13.5 game back), Cleveland finished the 2015 season only 4.5 games out of the Wild Card spot. Most of that could be contributed to a slow start. Last April, the Tribe was 7-14. Even their ace, Corey Kluber, wasn't immune. The Indians lost in his first seven starts. With a strong rotation still on the roster, Cleveland is looking to break through and make it to the postseason in 2016.
ALSO SEE: TEAM PREVIEWS ARCHIVE
Key additions: Mike Napoli (1B), Rajai Davis (OF), and Juan Uribe (3B)
Key losses: Chris Johnson (3B) and Mike Aviles (IF/OF)
Projected lineup
1. Francisco Lindor – SS
2. Carlos Santana – DH
3. Jason Kipnis – 2B
4. Mike Napoli – 1B
5. Lonnie Chisenhall – RF
6. Yan Gomes – C
7. Will Venable – LF
8. Juan Uribe – 3B
9. Rajai Davis – CF
*UPDATE* 2/28/16
Obviously, the biggest piece missing from the lineup is Michael Brantley. His is still recovering from surgery on a tear in his non-throwing shoulder that took place in November. Doctors suggested it would take five-to-six months to recover. At best, we are looking at a return in April. At worst, while rumors spread about an August arrival, we are realistically looking at May. In 2014, Brantley finished third in the AL MVP race. Last year, he had the same number of doubles (45) and five fewer home runs (15), yet Brantley had 82 fewer ABs. When healthy, Brantley is a must-add/start and a solid candidate for the AL MVP…Rajai Davis will patrol left field while Brantley is away. He will likely move to center field when Brantley returns. Davis swiped at least 34 bases in each season between 2009 to 2014. Last year, that total dropped to 18 SBs. With Detroit, Davis' batting average dropped from .282 in 2014 to .258 in 2015, yet he was still successful against the Tribe. Last year, he was 16-42 (.381) with three triples and six stolen bases when Cleveland was in the opposing dugout. Though Davis is two years older, Cleveland is hoping that he can produce in a way that Michael Bourn couldn't. In his three seasons with the Indians, Bourn cracked 20 SBs only once (23 steals in 2013)…Mike Napoli is the latest acquisition hoping to make an impact in the lineup. In 2013, it was Drew Stubbs. In 2014, David Murphy had his chance. Then, in 2015, Brandon Moss was added. Now, it is Napoli. He hasn't hit more than 20 home runs since 2013. His career-high is 30 HRs, back in 2011 with Texas.
Projected rotation
1. Corey Kluber
2. Carlos Carrasco
3. Danny Salazar
4. Trevor Bauer
5. Josh Tomlin
Closer: Cody Allen
Last season, the Indians concluded with the 10th-best starter rotation ERA (3.94) and recorded the fifth-most innings pitched (979.1 IP), all while notching the most strikeouts (969 Ks). They tallied 33 more strikeouts than the second place team, divisional-foe Chicago. Three of Cleveland's starters were among the Top 20 in punch outs in 2015: Corey Kluber (245), Carlos Carrasco (216), and Danny Salazar (195). Trevor Bauer was 33rd (170). With those four, along with Josh Tomlin and Cody Anderson in the five-spot, this pitching staff will be the best in the AL and possibly all of baseball.
Sleeper: Yan Gomes is currently 11th in the average draft position of the NFBC. He fell from grace in 2015. The batting average dropped from .278 to .231. The home runs and RBI numbers were also close to cut in half. However, Gomes tried to rush back from an MCL injury. In the final week of the regular season, Gomes was 6-17 (.353) and concluded the year on a 10-game hitting streak. Hopefully, he can return to his 2014-form where Gomes was fourth in the league among catchers with 135 hits.
Top prospects
Bradley Zimmer, OF – The days of having a platooned outfield could soon be coming to an end in Cleveland. Zimmer, along with Frazier, were listed as the sixth and seventh best outfield prospects according to MLB.com. In just his second year of professional baseball, Zimmer was promoted to AA (Akron). In his combined 473 ABs of AA and A+ ball, Zimmer batted .273 with 16 home runs and 63 RBI. He even played a majority of the season with a broken bone in his foot.
Clint Frazier, OF – He spent all of 2015 in A+ ball. At Lynchburg, Frazier had a .285 AVG and hit 16 homers while collecting 72 RBI. Like Zimmer, he could spend most of 2016 in Akron with a big league ETA of 2017.
ALSO SEE: TEAM PREVIEWS ARCHIVE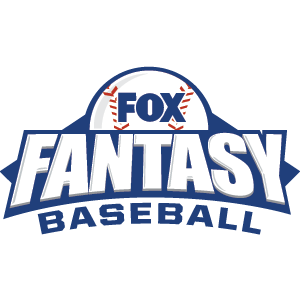 FOX Fantasy Baseball
Join or Create a Free League
Play Now!