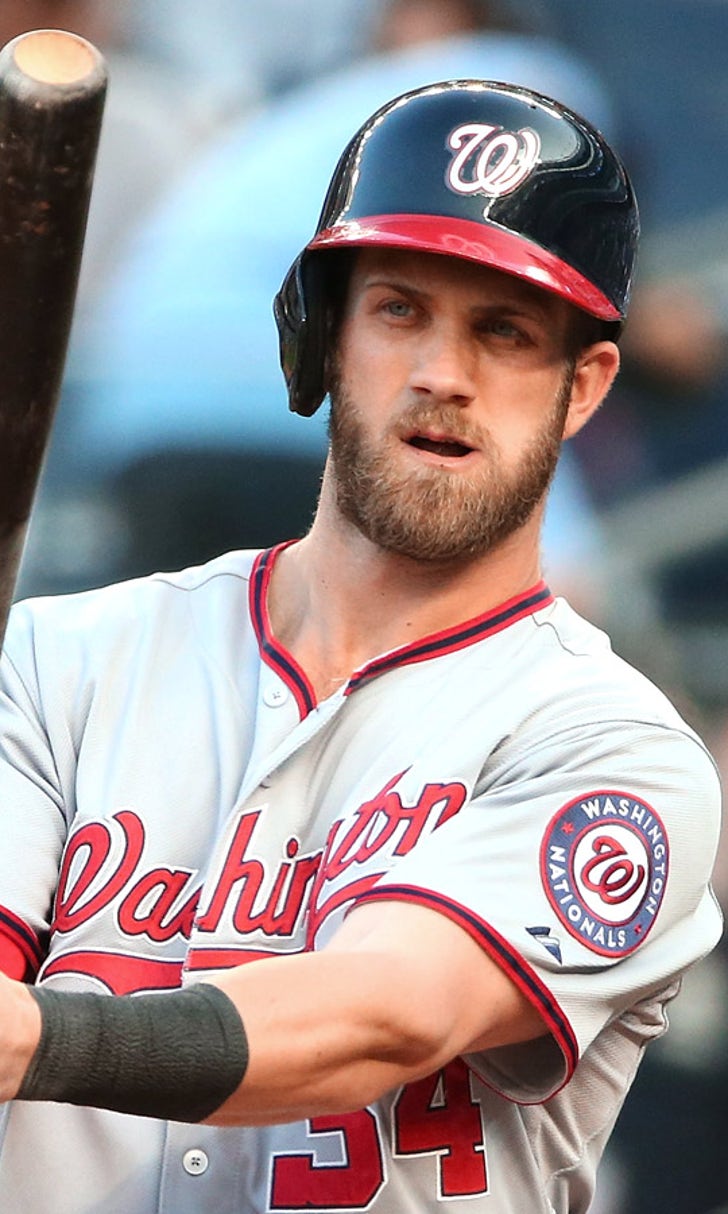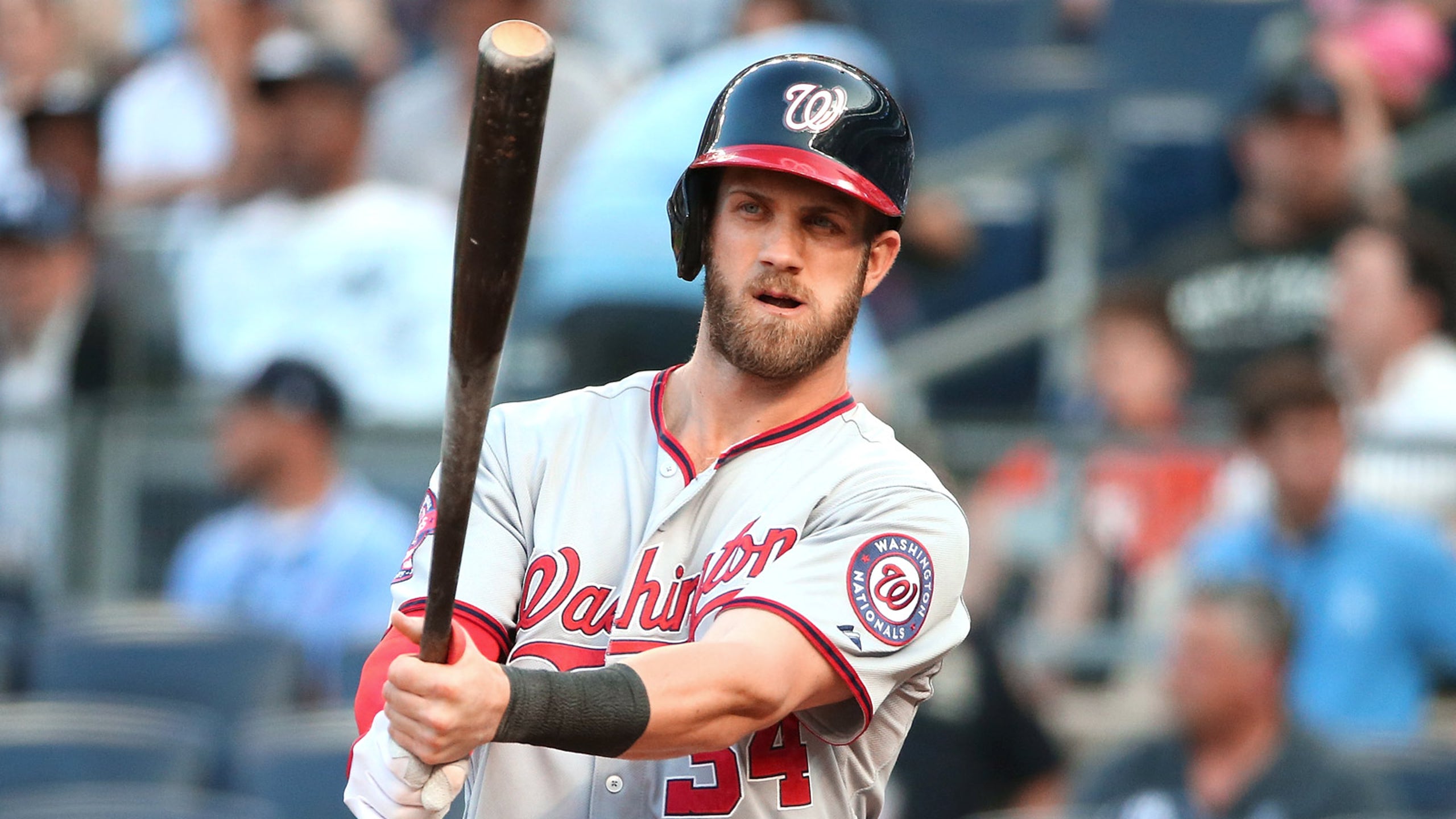 Williams doesn't want to see Bryce Harper bunt with 2 strikes again
BY foxsports • June 11, 2015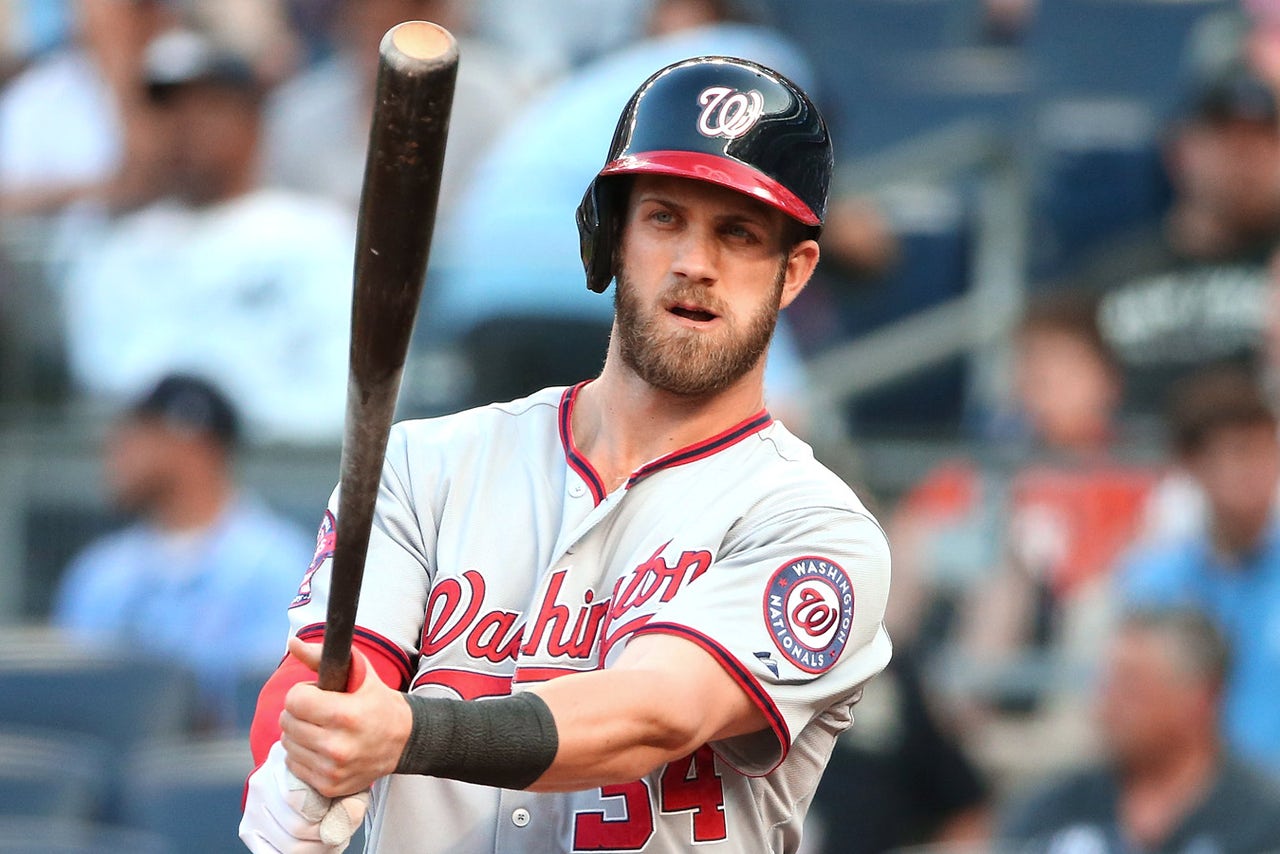 Bryce Harper is one of the hottest hitters in baseball right now, which made it all the more puzzling when he unsuccessfully attempted to bunt with two strikes at a key juncture of the Washington Nationals' game against the New York Yankees on Tuesday.
Leading off the top of the seventh with the score tied, 1-1, Harper got in 1-2 hole against Yankees starter Masahiro Tanaka, whom he already tagged for a solo home run earlier in the game.
Harper tried to catch the defense napping by laying down a drag bunt, which proved an ineffective strategy, as he failed to bunt the ball into fair territory and consequentially struck out.
He tried to justify the move after the game by arguing that he was just trying to get on base and start a rally, but that didn't change manager Matt Williams' perspective that it wasn't a reasonable approach.
"He's one swing away from putting us ahead 2-1," Williams said, noting the Yankees' short porch in right field. "And, you know, two strikes; we've seen it this year where he's taken a two-strike pitch that's a changeup — or whatever it is — and he's wrapped it around the right field foul pole."
Williams made sure to convey his disapproving thoughts to Harper, with the hope that he'll never try to bunt with a two-strike count again.
"I don't want him bunting with two strikes," Williams added. "If he's going to do that, then he's got to steal second and third, and he's not necessarily going to do that. I want him swinging. So, yeah, those are conversations that we have. I don't anticipate that happening again."
(h/t CBS DC)

Photo credit: Mike Stobe/Getty Images
---
---