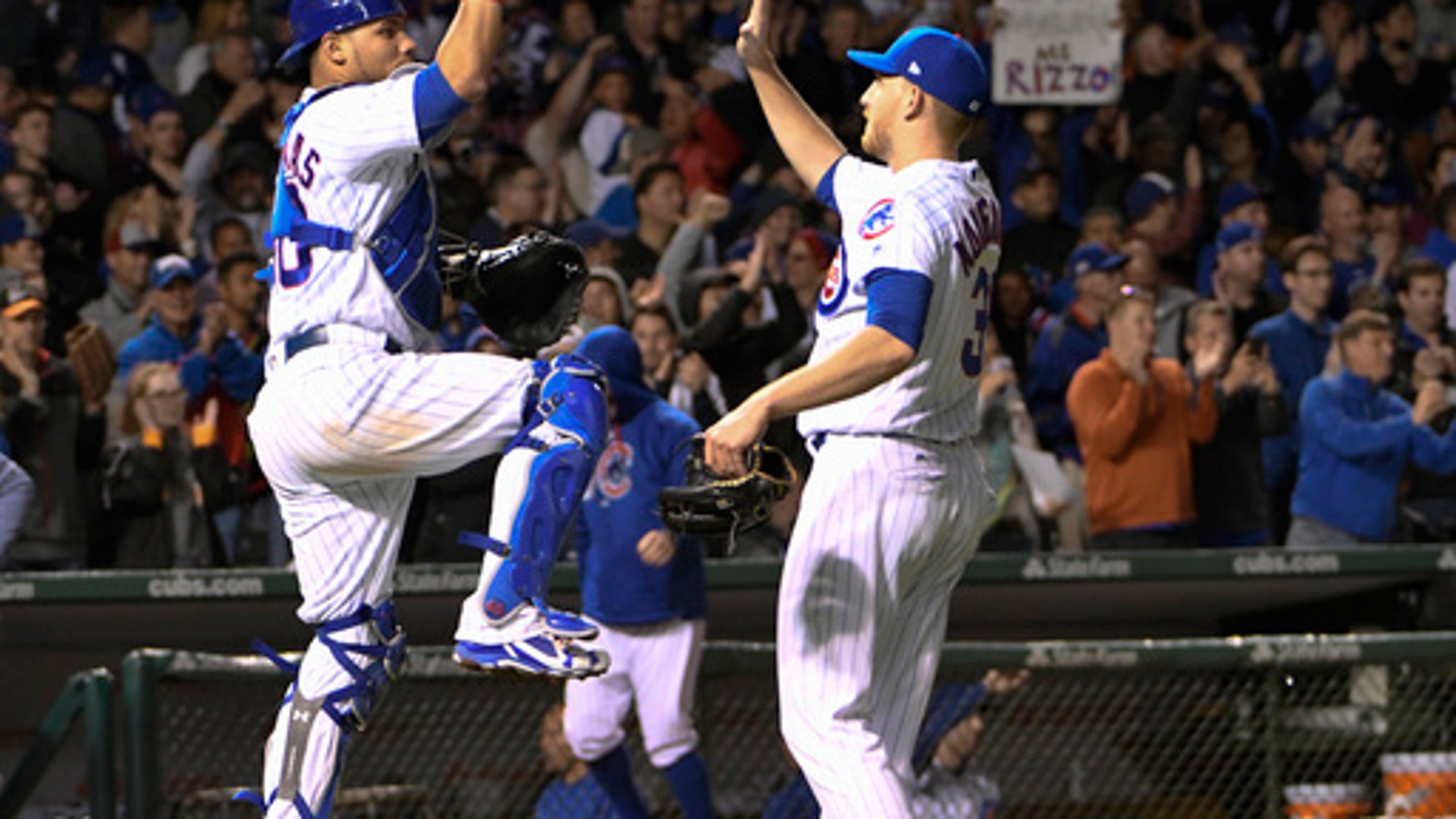 Versatile Montgomery filling valuable role
BY AP • June 8, 2017
CHICAGO (AP) Mike Montgomery could take the mound in the sixth, or the eighth, or in extra innings. He might be brought in for a particular left-handed batter, or he could go the distance.
In an era of specialization across baseball - there are closers, eighth-inning guys, lefty specialists and even more roles for major league relievers - Montgomery is a throwback to the days before saves and holds. He could get the ball at any point for the Cubs, and his versatility is a key component of one of the NL's best bullpens.
''What he's doing for us right now is so invaluable out of the bullpen,'' manager Joe Maddon said. ''The wonderful part about it is that he accepts all this. He understands all this. He's not a bellyacher. He doesn't complain about this. He knows that what he is doing right now is very vital to our success.''
Montgomery went one week between outings before he pitched the final 3 1/3 innings of Monday night's 3-1 victory over Miami, allowing three hits and striking out three. The left-hander became the first player with multiple saves of at least 10 outs in a season since Alfredo Aceves for Boston in 2011, according to baseball-reference.com.
Montgomery has four outings this year of at least three innings, pitching scoreless ball in each one. He has a 2.21 ERA in 36 2/3 innings over 18 appearances this season, serving as a nice jack-of-all-trades for Maddon and his appreciative colleagues.
''I think the challenge of preparing yourself physically and mentally is a little more unpredictable, so I think at first it was hard for me,'' Montgomery said. ''But like anything, you adapt. It's like, hey, you've got to go in there and get one out, you've just got to do it.''
The Cubs will be looking for a much longer outing from Montgomery when he starts Friday night against Colorado. Right-hander Kyle Hendricks went on the 10-day disabled list Thursday with tendinitis in his right hand, returning Montgomery to the rotation for at least one outing.
Montgomery, a first-round draft pick by Kansas City in 2008, was a starter when he made his major league debut with Seattle in 2015. The Cubs got him in a trade with the Mariners last July, and he had a 2.82 ERA while making five starts and 12 relief appearances down the stretch.
The 27-year-old Montgomery was on the mound when Chicago finished off its first championship since 1908 last November. He had a 1.93 ERA in the World Series against Cleveland, and then carried the momentum into this year.
''He's so valuable. You have no idea,'' reliever Pedro Strop said before Wednesday night's 6-5 loss to Miami. ''When you have a guy like that - that can do multiple innings, he can go pitch for an inning, he can warm up quick like a normal reliever - it's really important to have a guy like that in the `pen.
''He's saved us so many times, when we're short on bullpen guys. We appreciate it. Hopefully it will keep going well for him.''
While Chicago's lineup has sputtered so far in its title defense and the starting pitching has been shaky, the bullpen ranks among the majors' best. The eclectic group also has drawn attention for its dance moves whenever the Cubs hit a home run.
''It starts with the talent in the bullpen,'' Montgomery said. ''Everyone is extremely talented, extremely good at their craft and what they do, and then it goes down to, yeah, we have fun out there.''
As much as Montgomery enjoys being a part of that group, he is hoping to secure a regular spot in the rotation at some point. He competed for the fifth starter role in spring training, but the Cubs went with Brett Anderson in part because Montgomery had proven he could handle a bullpen job.
Now Anderson is on the disabled list with a back injury, and Eddie Butler is starting. But Anderson has piggybacked off Butler for each of his two long saves.
''I'm not going to sit here and lie and say I don't want to start,'' Montgomery said. ''But I'm not going to worry about it or try to cause a problem because I think things are going to work out the way they are and I just want to be involved and be an impact with the team, help the team win.''
---
More AP baseball: https://www.apnews.com/tag/MLBbaseball
---
Jay Cohen can be reached at http://www.twitter.com/jcohenap
---
---