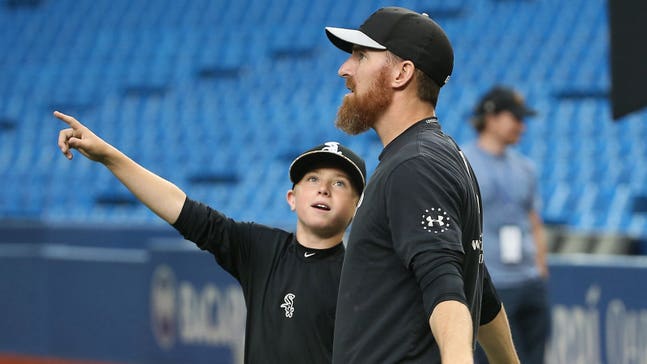 What's going on with this dispute over Adam LaRoche's son?
Published
Mar. 16, 2016 5:07 p.m. EDT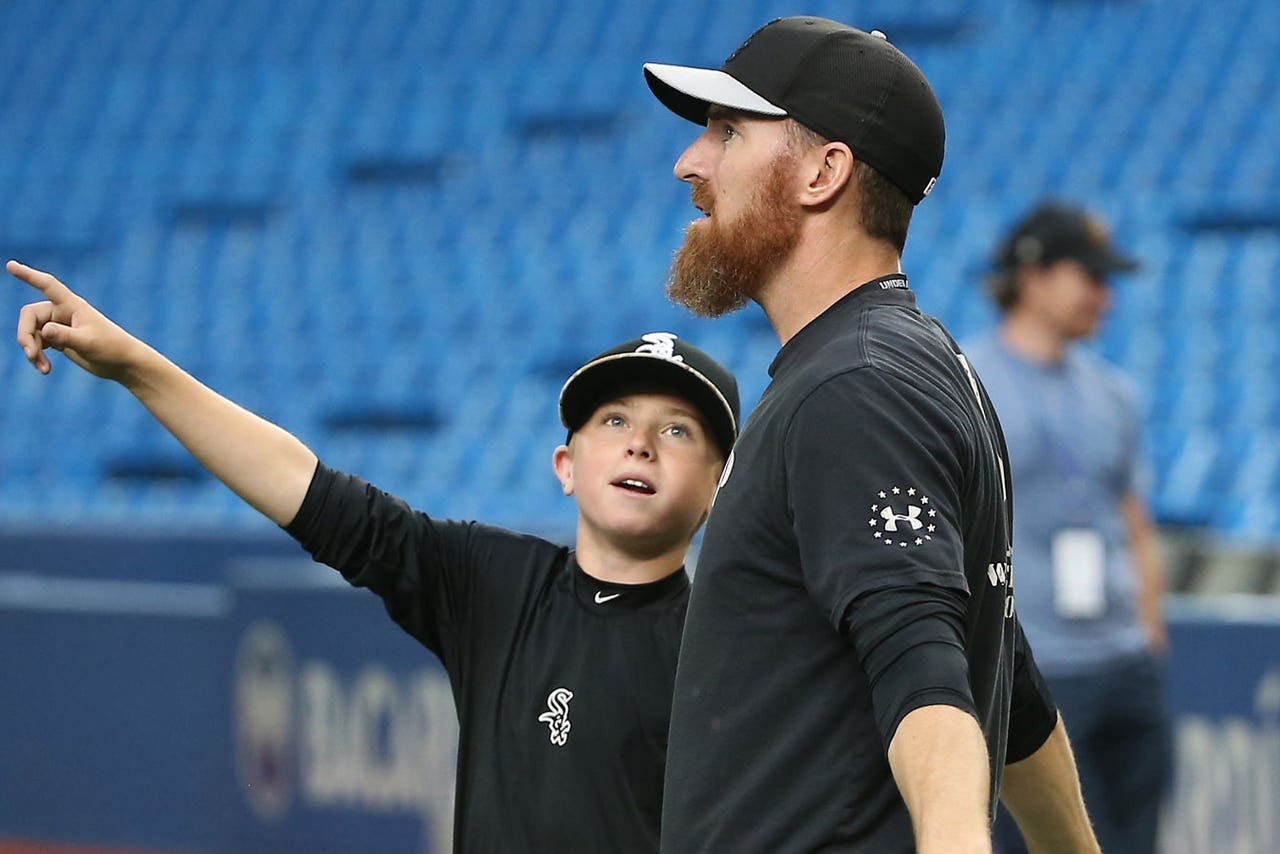 When I first heard that Adam LaRoche was retiring because the White Sox wanted him to reduce the time his 14-year-old son spent in their clubhouse, I thought A) he was crazy to walk away from $13 million over such an issue and B) that the White Sox were crazy to make it an issue at all.
After speaking with major-league sources who explained LaRoche's thinking, I gained a better understanding over why he would make such a decision; his son, Drake, 14, has been his constant companion for years, as detailed in this Washington Post story and this one from the Chicago Tribune.
And, after speaking with White Sox president Ken Williams, who asked LaRoche to "dial it back" on the amount of time that Drake spent with the team, I gained a better understanding of the team's thinking as well.
But not a complete understanding.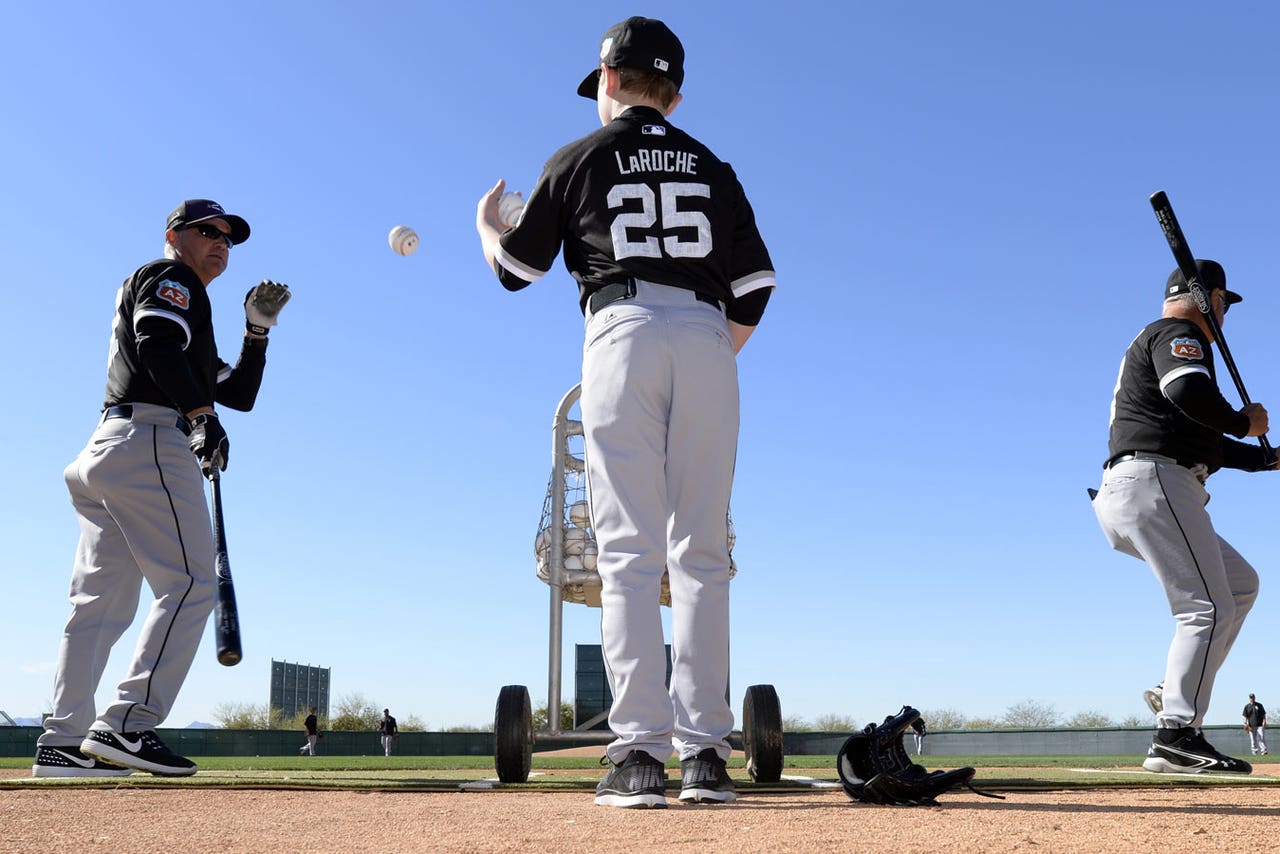 Chicago White Sox hit coaches fungoes as Drake LaRoche looks on.

Would Williams have raised the issue if LaRoche, 36, was coming off a big offensive season instead of one in which he batted .207 with a .634 OPS and 12 home runs in 484 plate appearances? Don't think so.
Also: Why did Williams raise the issue in the middle of an upbeat camp, with the Sox preparing to compete in the hotly contested AL Central, rather than establish a new policy before the players even arrived in Arizona?
Williams said the team did not change its policy but acknowledged to FOX Sports that he asked LaRoche not to bring Drake to the park 100 percent of the time, as he has in the past, or even 50 percent of the time.
"You tell me where in this country can you bring your child to work every day?" Williams asked.
That is a fair question. And it seemed even fairer to me after a few players who read Williams' comments sent me texts acknowledging to me that he had a point.
No one -- and I mean no one -- says that Drake LaRoche is anything less than a great kid; Williams made a point to me of saying, "Everyone loves this young man." But it's easy to envision scenarios where a player might not be comfortable with a 14-year-old in the clubhouse.
Maybe a player has a bad day at home and the last thing he wants to see is someone else's son. Maybe a player has to think twice about what he says with a 14-year-old in the vicinity. Maybe a player goes to grab post-game food and Drake is loading up his plate first.
Those are just some possibilities; I'm sure there are others. Here's the thing, though: LaRoche is one of the most well-liked players in the sport. His teammates rose to his defense and challenged Williams in a heated clubhouse meeting, according to multiple sources. As best as I can determine, the players did not consider Drake a problem.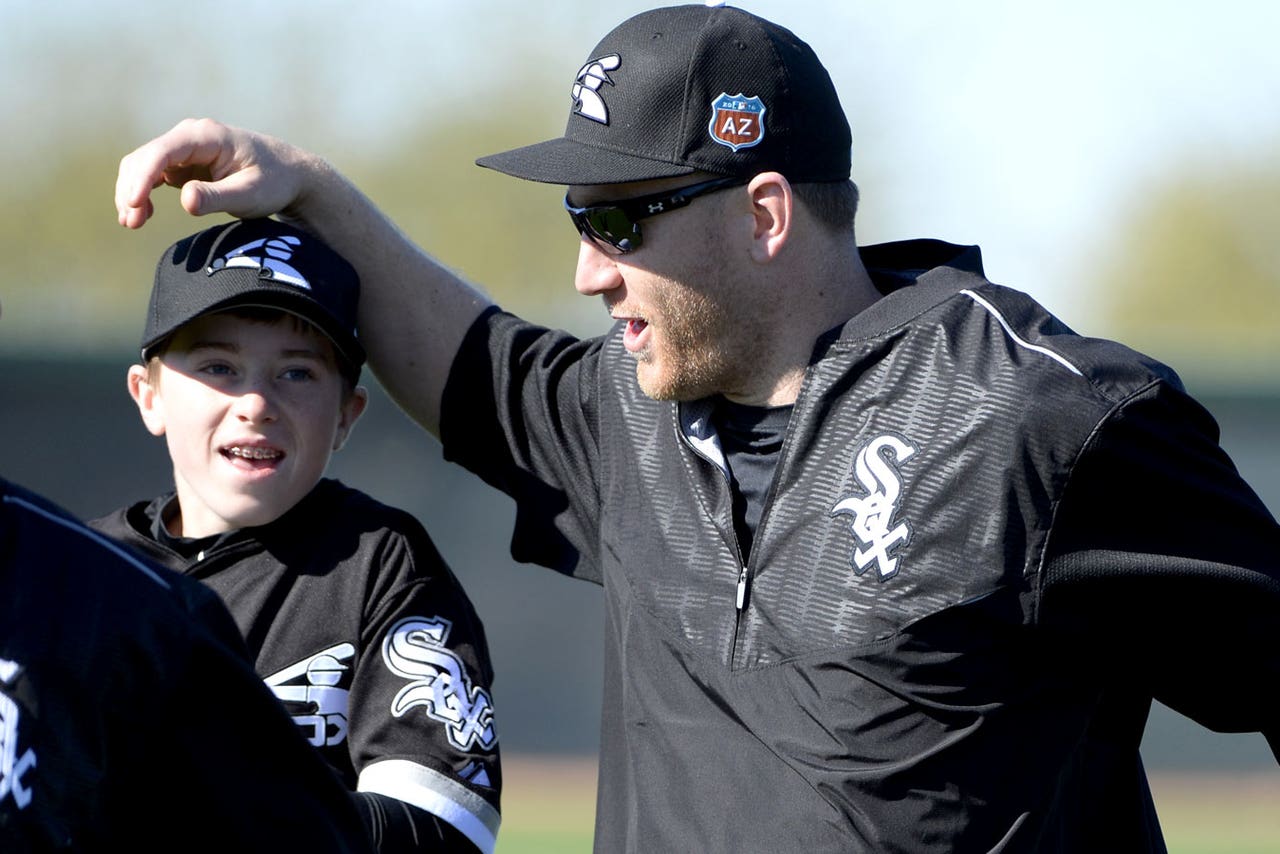 Todd Frazier jokes around with Drake LaRoche during White Sox spring training.

It is not too late for the issue to be resolved; LaRoche told the White Sox on Tuesday that he would take a "couple of days" before making a final decision on retirement. LaRoche has yet to comment publicly, but both he and Williams seem dug in, perhaps too dug in to compromise.
Williams told me that he informed LaRoche that the Sox want "to make sure we give ourselves every opportunity to focus on a daily basis on getting better." Well, if focus is the primary concern, Drake LaRoche's presence in the clubhouse is the last thing the White Sox should be worrying about in mid-March.
---
---