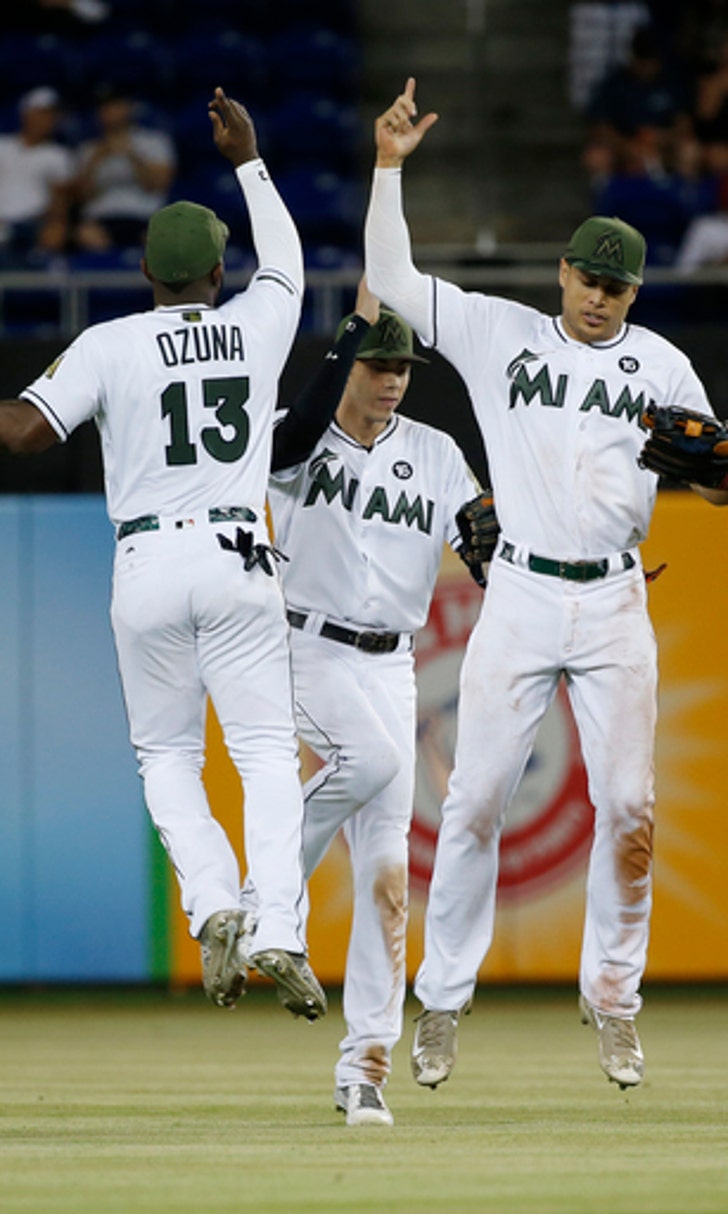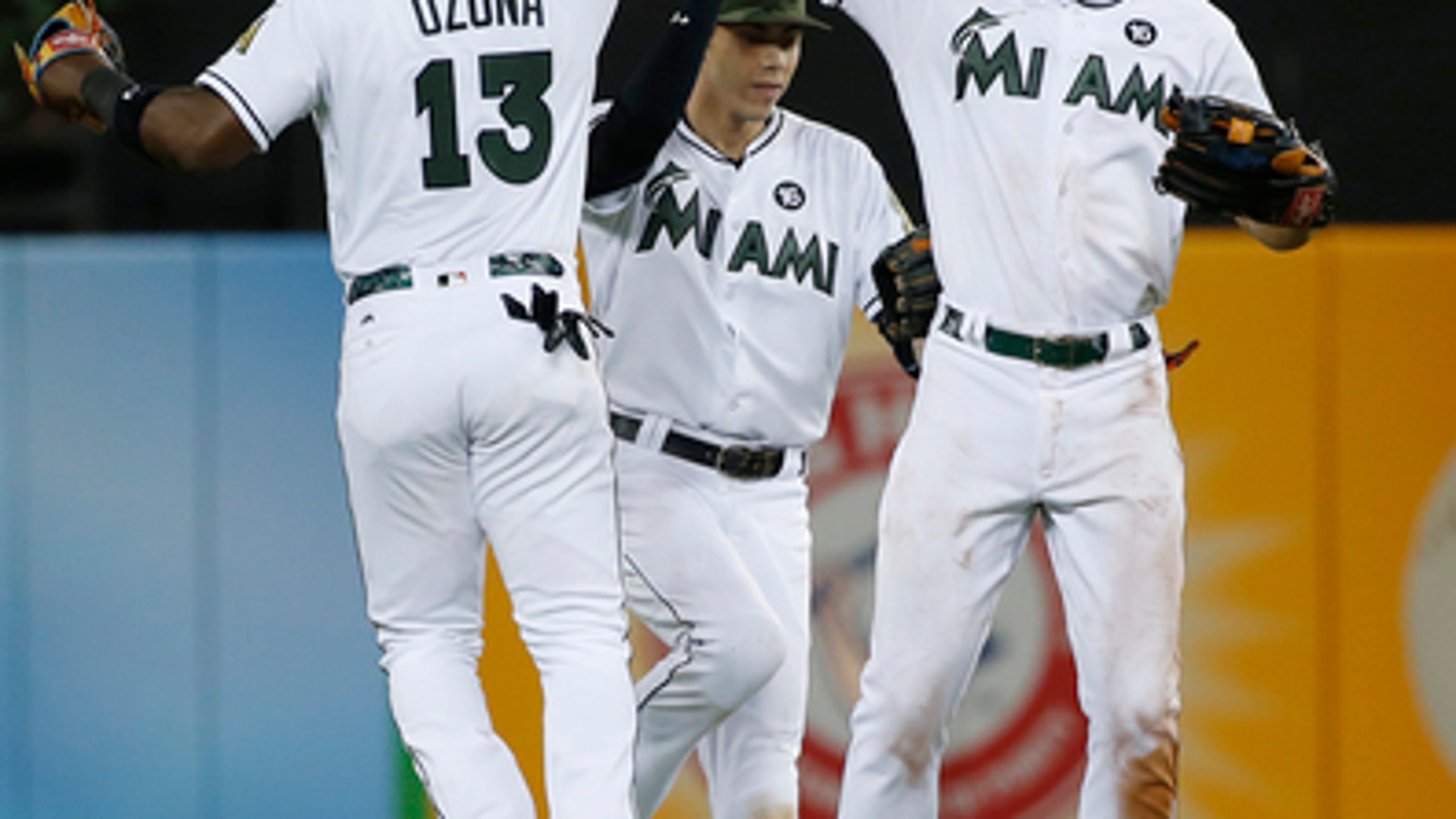 Power trio helps spark Miami Marlins' recent surge
BY AP • June 1, 2017
MIAMI (AP) The way the Miami Marlins' power trio has been swinging, the ball flies off the bat - even Ichiro Suzuki's.
Justin Bour, Giancarlo Stanton and Marcell Ozuna went into the Marlins' weekend series against Arizona with a combined 43 homers. That included two Ozuna hit this week after borrowing Suzuki's bat.
Bour was tied for second in the NL in homers through Wednesday with 15. Stanton and Ozuna were tied for fifth with 14 each. All are on pace to break the franchise record of 42 homers by Gary Sheffield in 1996.
There's a friendly competition among the three sluggers.
''We give each other a hard time,'' Bour said. ''Ozuna likes to say `How many have you got?' whenever he hits a home run. So whenever I pass him I give him a hard time. He was saying a lot to me early on when I had like one home run and he had 30, so it's good to get somewhere close to him.''
The tight race for the team lead may be the reason Ozuna went looking for a new bat. He borrowed Suzuki's on Tuesday, mindful of the 10-time All-Star's career total of 4,319 hits in the majors and Japan
''He's got 4,000 hits,'' Ozuna said. ''I told him, `Hey, can I get 1,000 with your bat?'''
The loaner produced a homer and three hits in the first game Ozuna used it, and another homer in his first at-bat Wednesday.
Then he set it aside and got two more hits with his own bat.
''What's he thinking?'' manager Don Mattingly said with a laugh. He could smile because a recent flurry of homers by the Marlins helped them win four consecutive games, improving their record to 21-30.
Don't blame the Marlins' power trio for the disappointing record. All three were batting at least .284 with slugging percentages of at .557 through Wednesday.
Bour hit two homers Wednesday, giving him 11 in the past 19 games, including four off left-handers - the first of his career. Stanton had three homers in seven games after moving into the No. 2 spot in the lineup. Ozuna was tied for first in the NL in homers at home with 10, even though the fences at Marlins Park are historically difficult to clear.
Mattingly's not surprised by the show of muscle. He said in spring training his team had four potential 30-homer hitters, including Christian Yelich, who is off to a slow start and has six home runs.
Bour said the success by the power trio is infectious, so it may spread to Yelich.
''We're just playing good baseball,'' Bour said. ''That starts to stack up. You see somebody do good and you're like, `OK, let's go with that.'''
---
More AP baseball: https://apnews.com/tag/MLBbaseball
---
---