2013 Fantasy Football Stock Market
Throughout the 2013 fantasy football season, I'll be sharing my fantasy football stock market update. Here are my top three players on the upswing and top three players on the fantasy downswing after the first week of training camp.
Fowler's Fantasy Football Upgraded Stocks
DeAndre Hopkins

The first-round draft pick out of Clemson is a quick study according to reports

Andre Johnson says he's got great hands

Hopkins' late-July average draft position is after the 12th round – that's great value if you can pick him after the 11th round

It was only a few seasons ago that Kevin Walter made an impact as the Texans' WR2

Cecil Shorts III

Last 3 games of 2012, he was targeted 34 times with 19 receptions for 232 yards

He caught four touchdowns his last six games

Justin Blackmon (suspension) is out the first four games of the season

Shorts' late-July average draft position is the 9th Round

Stevan Ridley

Finished 2012 season with 291 carries, 1,263 yards (seventh-best in NFL) and 12 touchdowns

According to Brendan Fitzgerald of FOX 25 Boston, the Patriots are embracing a shift in offense that goes through Ridley

Could creep into late-first round fantasy drafts
Fowler's Fantasy Football Downgraded Stocks
Tom Brady

He has made chicken soup out of chicken droppings in the past, but he was a lot younger then

Depending on when he gets Gronkowski back weighs heavily on his 2013 fantasy football value

I don't see 4,800-plus passing yards and 35 touchdowns this season

If he's there in the fourth round, I pounce on him, but no earlier

Steven Jackson

I still believe he's a fantasy RB1 with the Falcons (middle-to-late second round)

With Matt Ryan just inking a new deal and Roddy White, Julio Jones and Tony Gonzalez all ready to make plays, it's tough to get "too high" on Jackson in drafts

Plus, don't forget Jacquizz Rodgers is part of the offensive system and could take touches, targets away from Jackson

RG3 – Russell Wilson – Andrew Luck

Waiting on 2013 fantasy football quarterback is all the rage these days

So, my eagerness to target RG3 with his knee, Wilson without Percy Harvin and Luck, who I believe is the best of the three, leads them to fall down my draft board until after the fifth round

Reliable fantasy quarterbacks like Tony Romo, Matthew Stafford and Eli Manning (lil shaky) are falling to the seventh, eighth and ninth rounds of fantasy drafts
Sign up today for your free fantasy football season at FOXSports.com, and test your draft preparation by entering our mock draft lobby. Our fantasy experts will provide you with all the 2013 fantasy football news you'll need to push for your league's championship.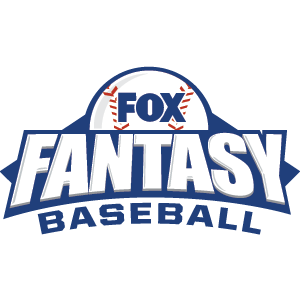 FOX Fantasy Baseball
Join or Create a Free League
Play Now!