President Obama had a rough time honoring the rival Cubs at the White House
BY Lindsey Foltin • January 17, 2017
The Chicago Cubs continued their World Series Championship celebration with the highest honor of them all on Monday -- a trip to the White House.

The team was honored by President Barack Obama with a speech that recapped the Cubs' improbable series comeback that led to one of the most memorable games in MLB history.

But the ceremony clearly wasn't easy for Obama, who happens to be a diehard fan of Chicago's other major-league team, the Chicago White Sox.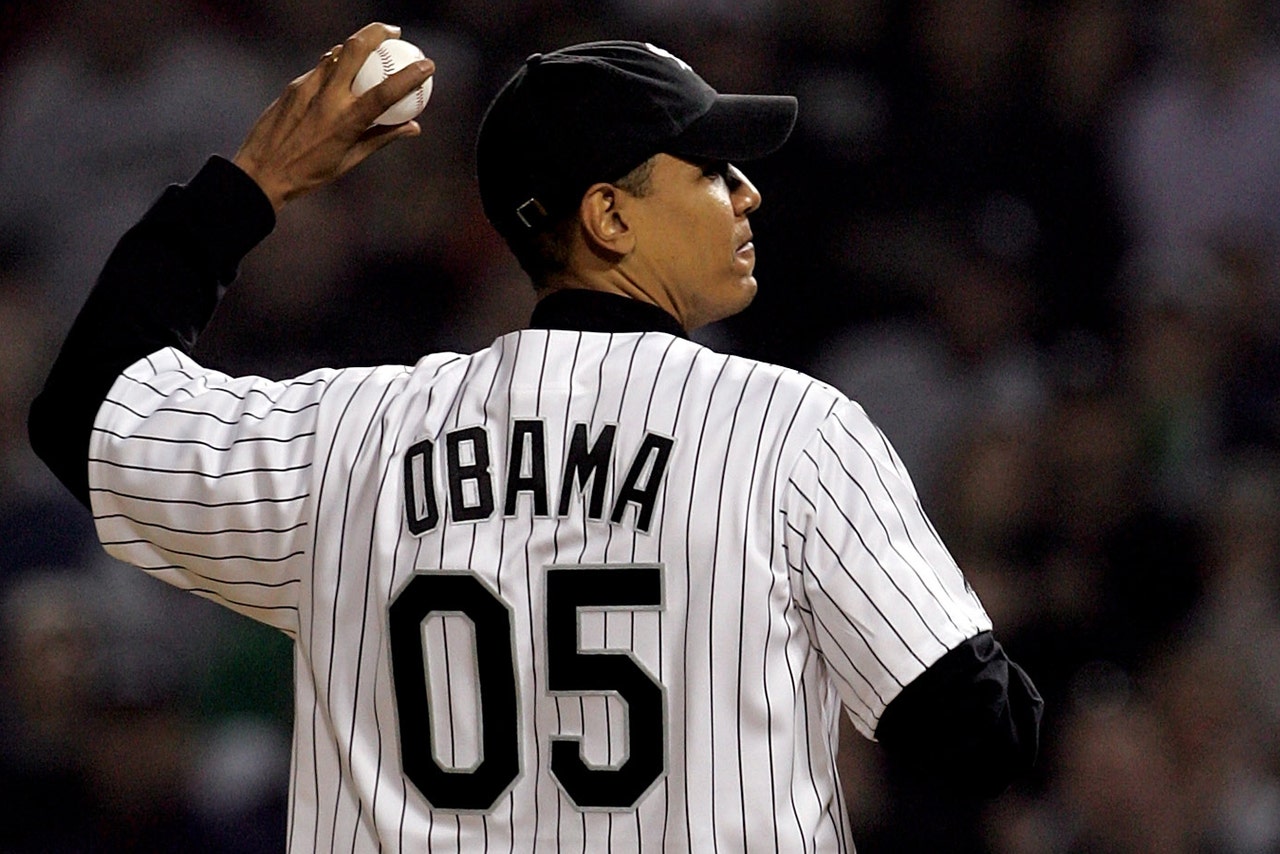 Obama admitted rooting for the Cubs once his Sox failed to reach the postseason. His speech gave proper credit to the crosstown rivals, including a nod to GM Theo Epstein for being "one of the greatest executives" of the sport. But the warm and fuzzy moment didn't come without the POTUS' fair share of jokes about the Cubbies' postseason run.

Obama said "there were a lot of sick days" among his staff during the playoffs and even said one of his staff members was caught being interviewed outside a Wrigleyville bar.




In their attempt to recruit Obama as a Cubs fan, Anthony Rizzo and Theo Epstein presented Mr. President two Cubs No. 44 jerseys -- one being the gray road jersey, which Epstein handed him and joked "this one just says Chicago," instead of the classic home white uniform that boasts Cubs across the chest.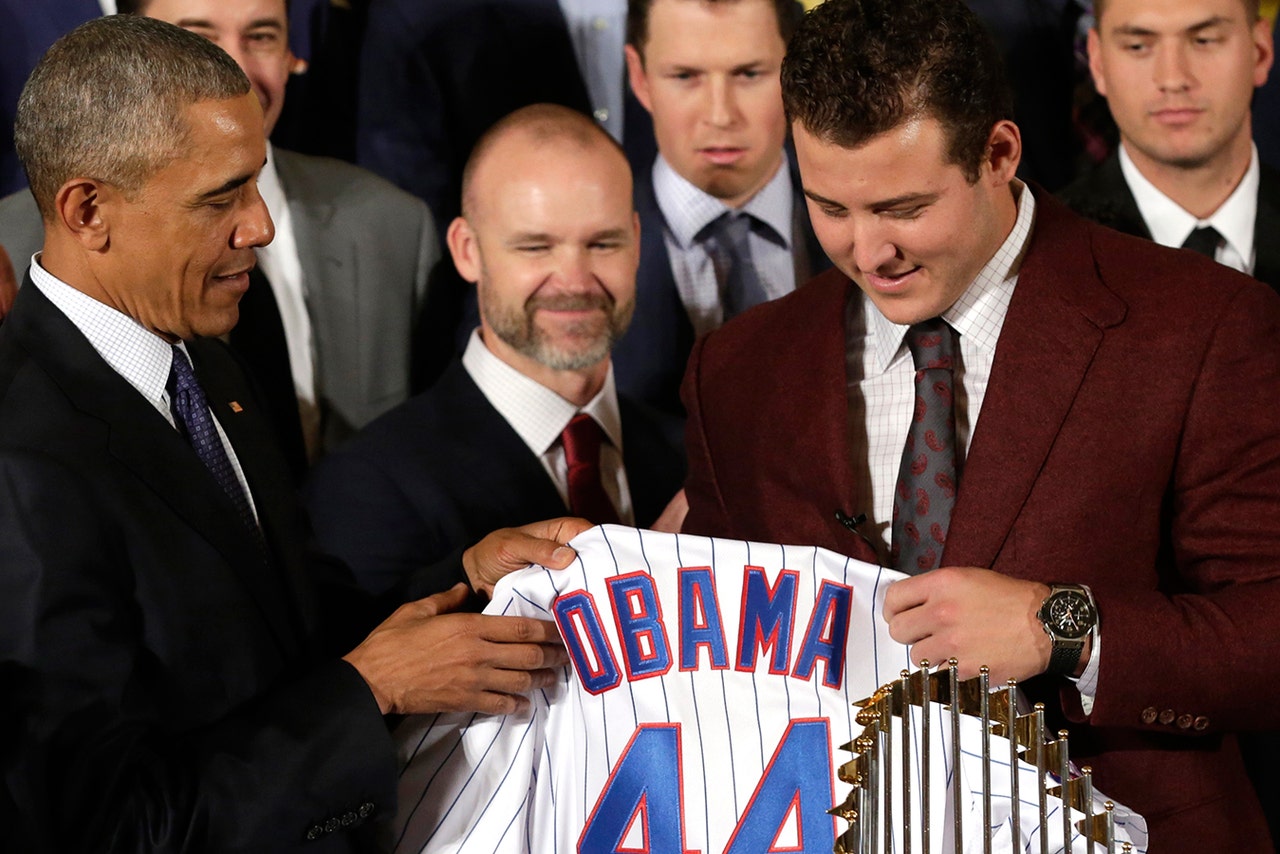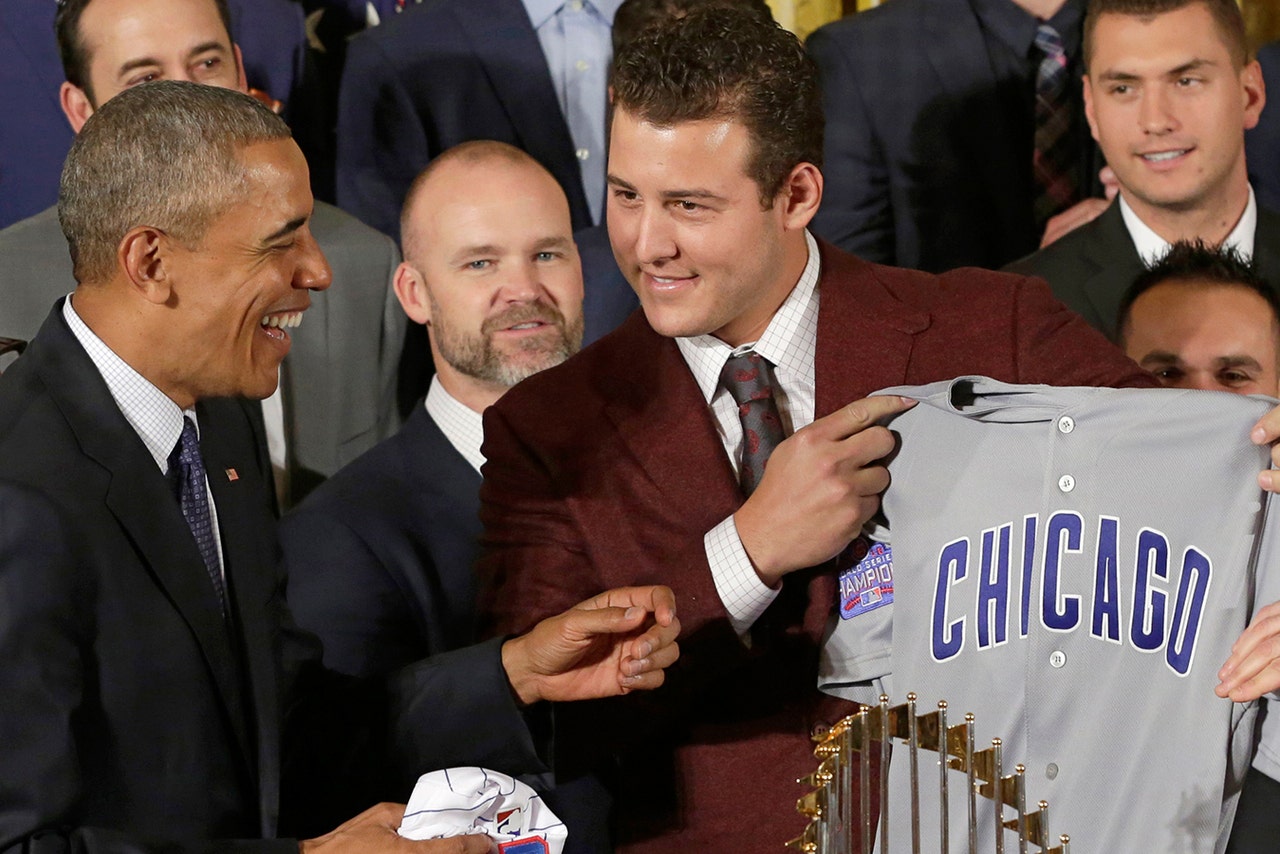 While POTUS graciously accepted the jerseys, he refused to wear it and proclaimed, "among White Sox fans, consider me the No. 1 Cubs fan."

Obama was also presented with a lifetime admission -- "non transferable," as the the pres jokingly pointed out -- to any Cubs game at Wrigley Field and a Cubs white "W" flag that was signed by the entire team.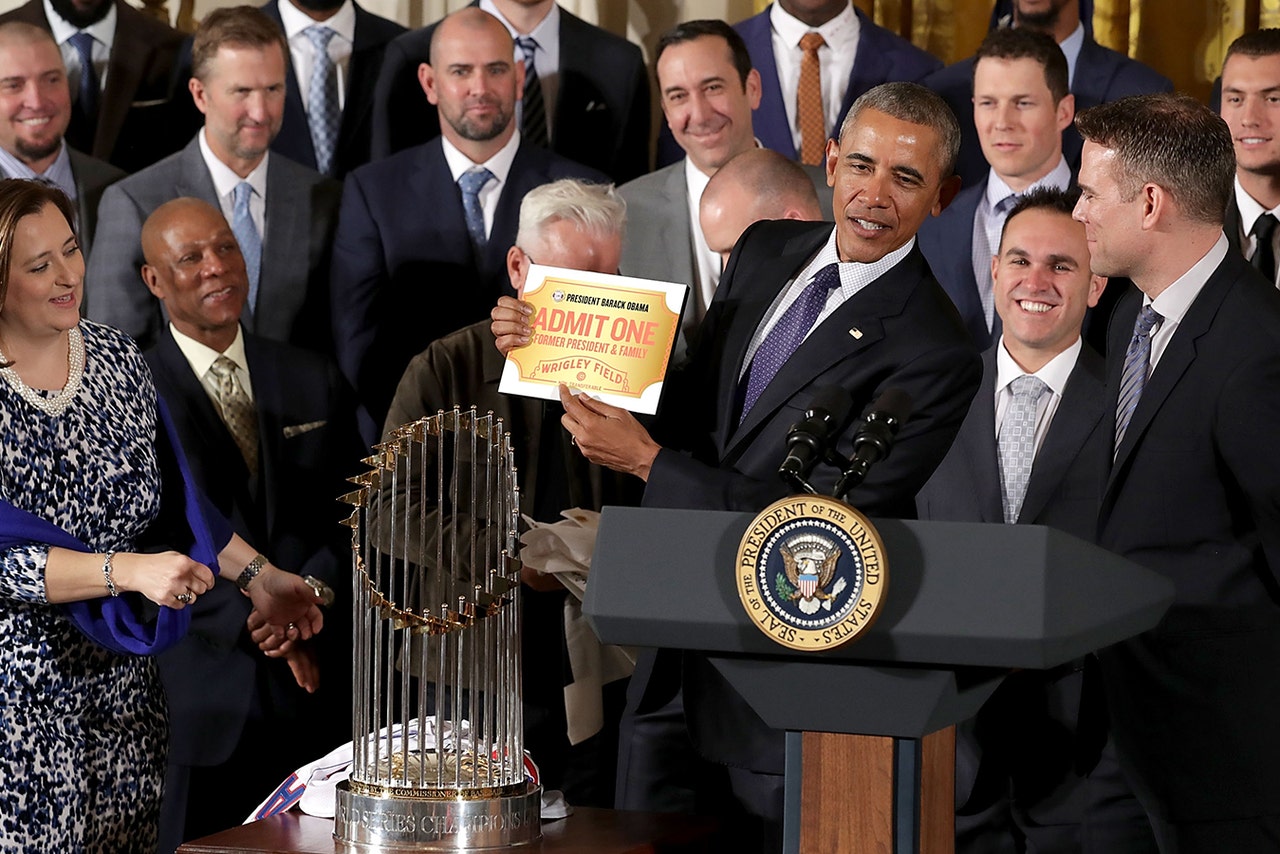 "This is the best swag I've received as President!" Obama laughed.

The ceremony was one of the last White House events hosted by Obama before his second term as U.S. President comes to an end on Friday.


---
---