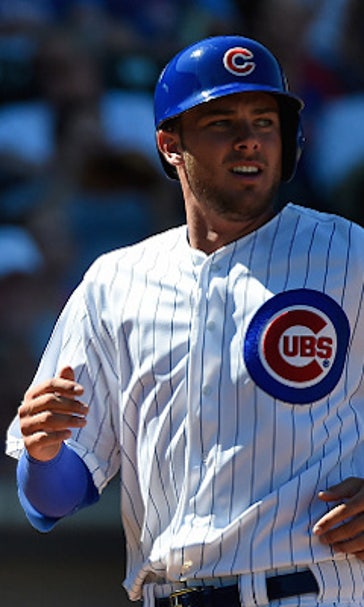 Kris Bryant and floor versus ceiling
April 17, 2015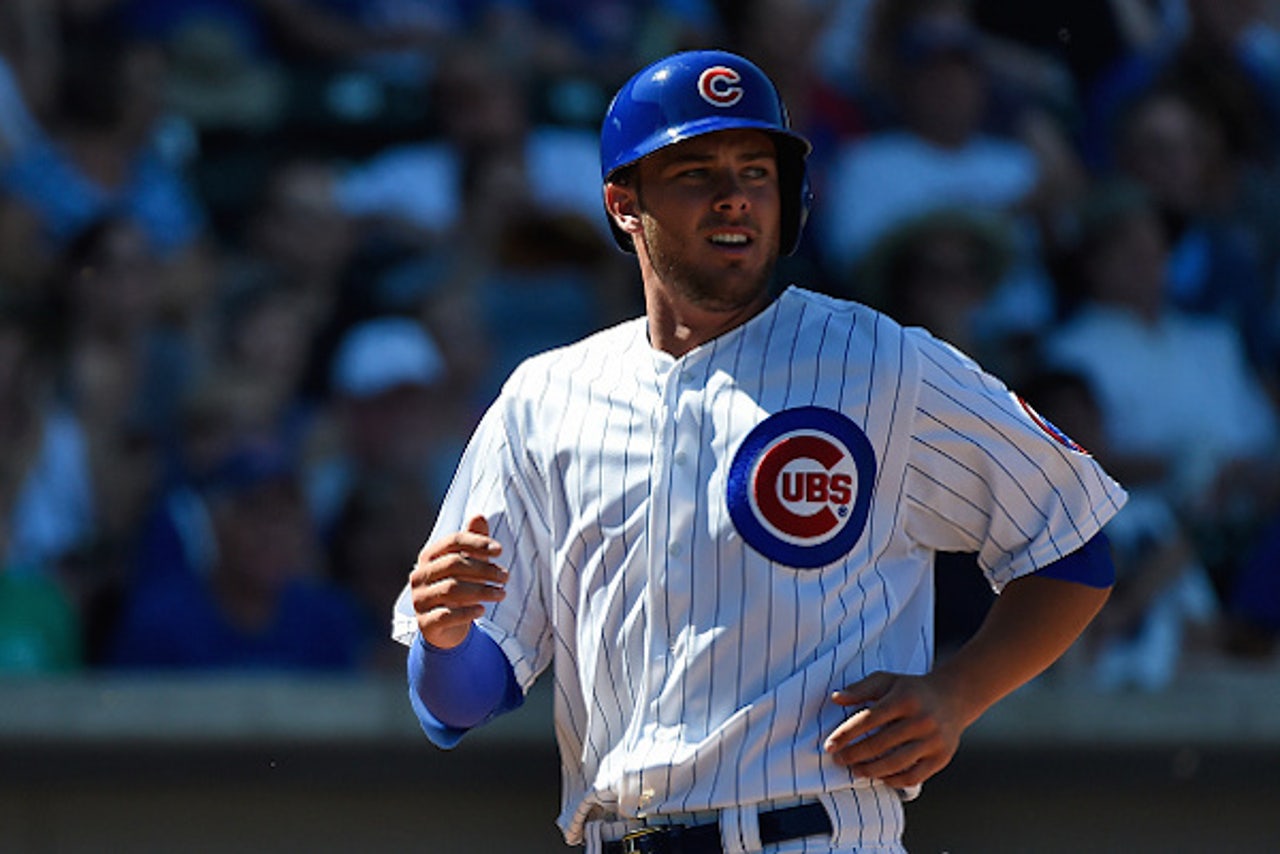 By Dave Cameron
Merry Krismas, Chicago; Kris Bryant's defense magically improved in the exact amount of minor league games it took for the Cubs to delay his free agency by a year. With that remarkable coincidence act of theatre out of the way, the Cubs can now acknowledge that Bryant is not only their best third baseman, but one of their best big league players. And so today begins the Kris Bryant Era in Chicago.
Chris Mitchell has already written up the KATOH system's expectations for Bryant, and as you'd expect, a model based on Bryant's minor league performances think he's going to be quite good. After all, few players have torn up minor league hitting the way Bryant has; including his stint in the AFL, Bryant has hit .331/.430/.671, good for a 195 wRC+. Kris Bryant can hit, and when he hits, the baseball goes a long way.
That profile is why he's the consensus top prospect in baseball, and why there's so much hype surrounding his call-up. Bryant isn't some toolsy athlete in low-A ball that could be great in three years, or a flame-throwing ace who could rack up the strikeouts until his arm explodes; he's a college-polished slugger who already projects as one of the best third baseman in baseball, even before he plays a big league game. As prospects go, Bryant is a very low-risk talent, as it would take a minor disaster for him to not be at least reasonably productive for the Cubs in 2015 and beyond. 
He's not perfect, of course. His contact rate is a legitimate concern, and as Chris noted this morning, he's probably looking at a peak that resembles something out of Giancarlo Stanton's career. Stanton is something like Bryant's upside, a guy who produces so much value on contact that the strikeouts don't prevent him from being an elite player. The downside is probably something more along the lines of Chris Davis, who had a peak year at that level but has up-and-down in the big leagues. Most likely, Bryant becomes something in between those two extremes, maybe more along the lines of Troy Glaus, who is the player I've most often heard Bryant compared to.
Troy Glaus was a very good player, especially before injuries robbed him of his defensive value, but Glaus also finished with a career 120 wRC+ and +34 WAR, not anyone's idea of a Hall of Famer. And yet, something like Glaus' career is a perfectly reasonable expectation for Bryant, and would actually even be on the positive side of his range of outcomes. However, with all the hype surrounding Bryant's call-up and his best-prospect-in-baseball status, it's certainly possible that a career like Glaus' would be viewed as something of a disappointment. It shouldn't be.
Bryant is the best prospect in baseball, but prospect status isn't rated solely by potential peak performance, at least not on any list you should take seriously. Prospect status should be mostly about balancing risk and reward, and Bryant grades out exceptionally highly because of the very low risk of him being an absolute zero. We don't know exactly what kind of big leaguer he will be, but the odds of Bryant being completely useless are extremely low. This risk/reward profile makes Bryant a better value proposition than a guy like Byron Buxton, who has a higher theoretical ceiling but a much lower chance of actually reaching it.
But that nuance often gets lost in the hype, and so much attention has been focused on Bryant's performances — especially this spring — that it feels like there's a perception that he's going to become the best player in the National League in the not too distant future. While that kind of outcome isn't impossible, it would take some pretty unlikely improvement, either a huge step forward in his contact rate or the development of Alex Gordon-style defense after he moves to the outfield. It could happen, but that should not be what we expect from Bryant; that kind of development is at the far right tail of his possibility distributions curve.
In reality, even Giancarlo Stanton has never really been the best player in his own league. There has always been a slugger with better contact skills (Ryan Braun, Joey Votto, Matt Kemp), an up-the-middle guy having a huge offensive year (Buster Posey, Andrew McCutchen), or a dominating ace (Clayton Kershaw) to somewhat outshine Stanton. When you're a high-strikeout guy who doesn't really add a ton of value in the field or on the bases, it's just very difficult to actually be the very best player in the game, because there are usually guys who can put together great offensive seasons while also contributing on defense or on the bases.
Bryant probably isn't going to be giving back his offensive value in the field — he's not Ryan Howard or Adam Dunn — but unless he really takes to the outfield after what seems like an inevitable future move, he's likely only going to be a significant contributor at the plate. And the strikeouts will make it hard for him to hit enough to be a super-elite player if his value is almost entirely tied to his bat.
But that's okay. Giancarlo Stanton-lite is still a terrific player. Troy Glaus had a terrific peak at that level for a while, and if that's the kind of player Bryant is going to become, then the Cubs should be really quite happy. Bryant doesn't have to become a perennial MVP candidate in order to justify his best-prospect-in-baseball hype, because the enthusiasm is based more around the fact that we can be pretty sure he's going to be a good big leaguer rather than the idea that he's definitely going to be a great one.
Bryant may never become a great player. There are holes in his game, and those holes could limit him to simply being an above average regular for a decade or so. But we shouldn't let that reality obscure the fact that Bryant really is the game's best prospect right now, as long as we remember that he's in that position more because of our confidence that he can be a good player than an expectation that he's going to become a great one.
More from Fangraphs:
---
---