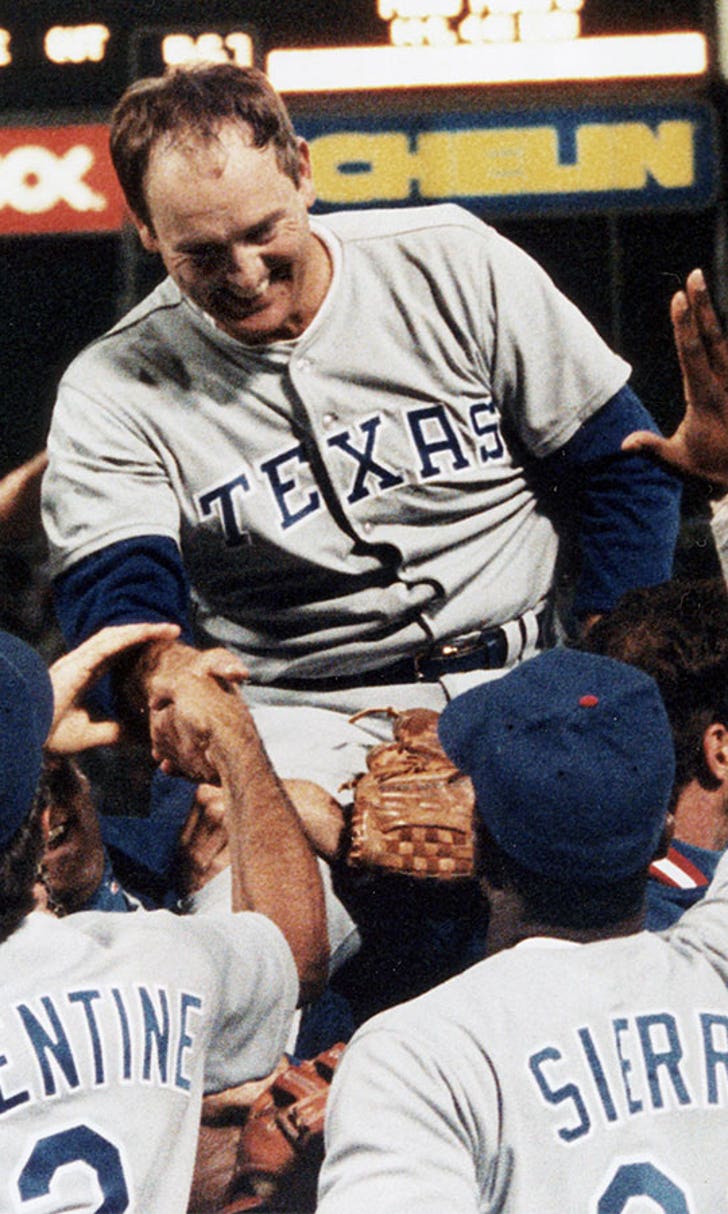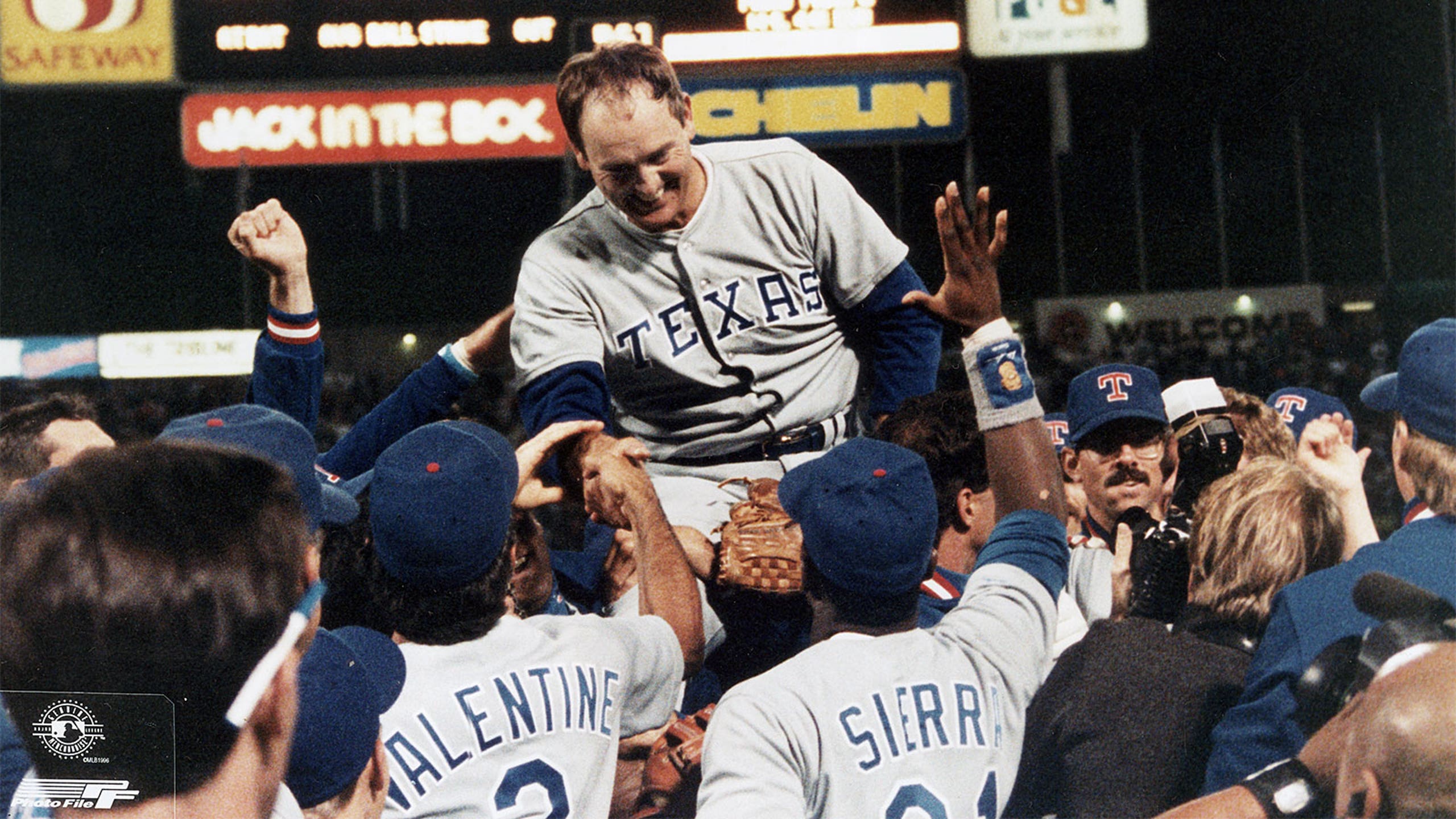 It's the 25th anniversary of Nolan Ryan's historic sixth no-hitter
BY foxsports • June 11, 2015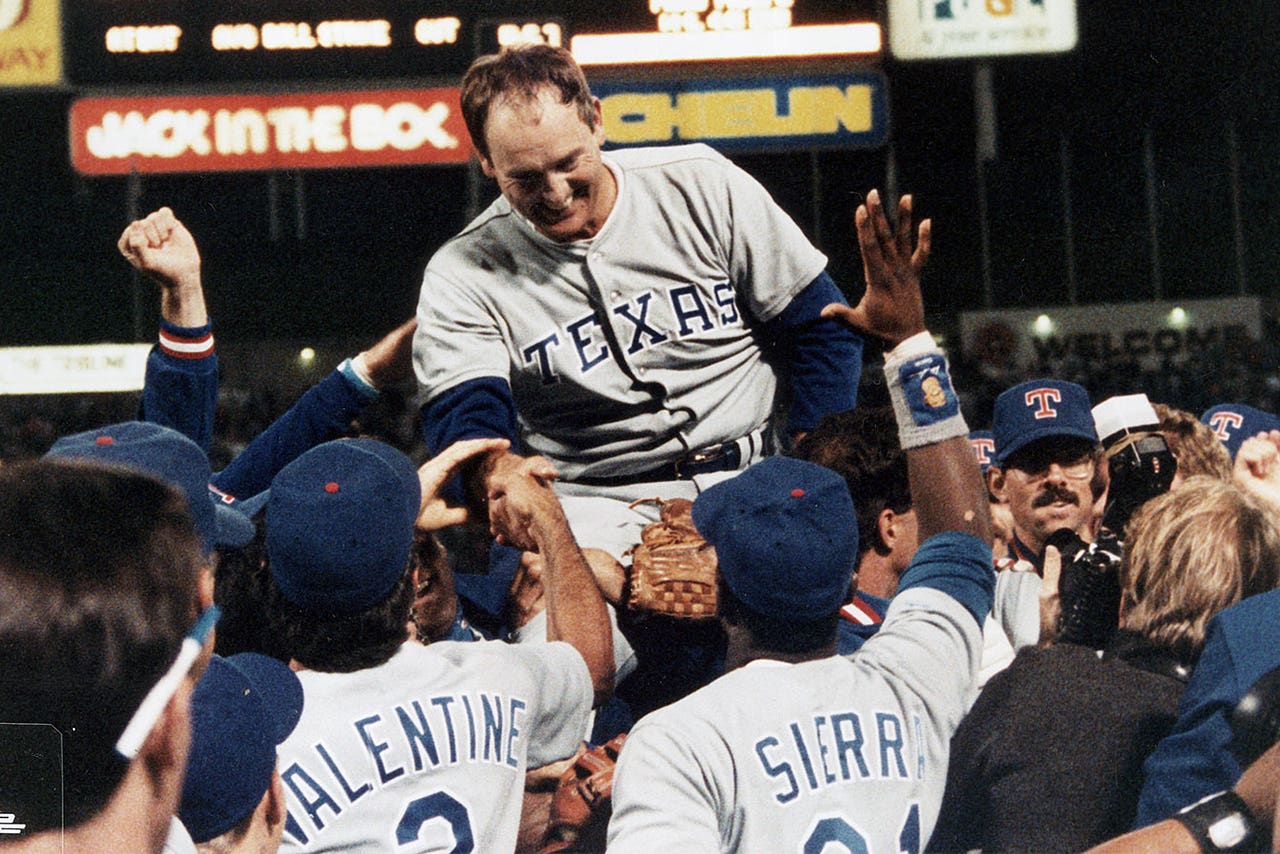 Nolan Ryan's consistency over the course of a 27-year major-league career was the stuff of legend. At age 44, still two years away from hanging it up, the flame-throwing righty managed a 2.91 ERA -- better than his career average -- in 27 starts and topped 200 strikeouts on the season.
So maybe it shouldn't have come as such a surprise the season before that when, on June 11, 1990, the 43-year-old Ryan, in his second season with the Texas Rangers, threw his sixth career no-hitter in a 5-0 win over the defending World Series champion Athletics in Oakland.
Sure, it happened almost nine full years after his fifth -- Sept. 26, 1981, when he was with the Astros -- but this was Nolan Ryan. The guy who needed just a shade over two years between May 1973 and June 1975 to throw his first four no-hitters, half of the entire league's total over that span.
His sixth no-hitter notched two significant milestones -- it made Ryan the oldest ever to throw one, and the first to throw at least one in three different decades. All this despite having a bad back that night and facing an A's team that would go on to finish 103-59 and win the American League.
"Here is a guy with a bad back, and he goes out and does this against the Oakland A's," then-Rangers manager Bobby Valentine said after the game. "What else can you say about the man? He is absolutely incredible."
Relying on his famous fastball that night, Ryan issued two walks and struck out 14 against an A's lineup that featured Rickey Henderson, Dave Henderson, Carney Lansford, Terry Steinbach and Walt Weiss. Notably absent from the box score: Both Jose Canseco and Mark McGwire. Canseco had suffered a back injury and McGwire was given the night off.
Ryan, who had flirted with no-hitters in recent seasons, admitted he was thinking about the possibility late in the game.
"I probably gave more thought to it in the eighth inning than in the ninth," Ryan said. "I was concentrating in the ninth just on making good pitches. I didn't want to make a pitch I'd second-guess myself."
Best part is he wasn't done throwing no-hitters. His seventh and final no-no would come the next season, on May 1, 1991. The 44-year-old shut out the Toronto Blue Jays, 3-0.
His seven career no-hitters -- somewhat strangely, caught by seven different catchers -- are an MLB record that will likely last a long time. Sandy Koufax is a distant second with four. No one else has more than three. His 5,714 career strikeouts are first on the all-time list, nearly 900 more than second-place Randy Johnson.
Happy anniversary, Nolan.
---
---