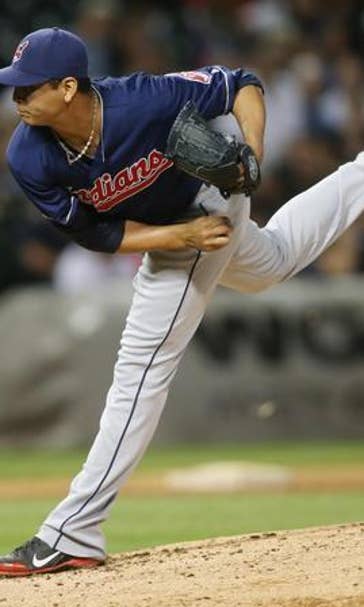 Carlos Carrasco hit in face by line drive
April 14, 2015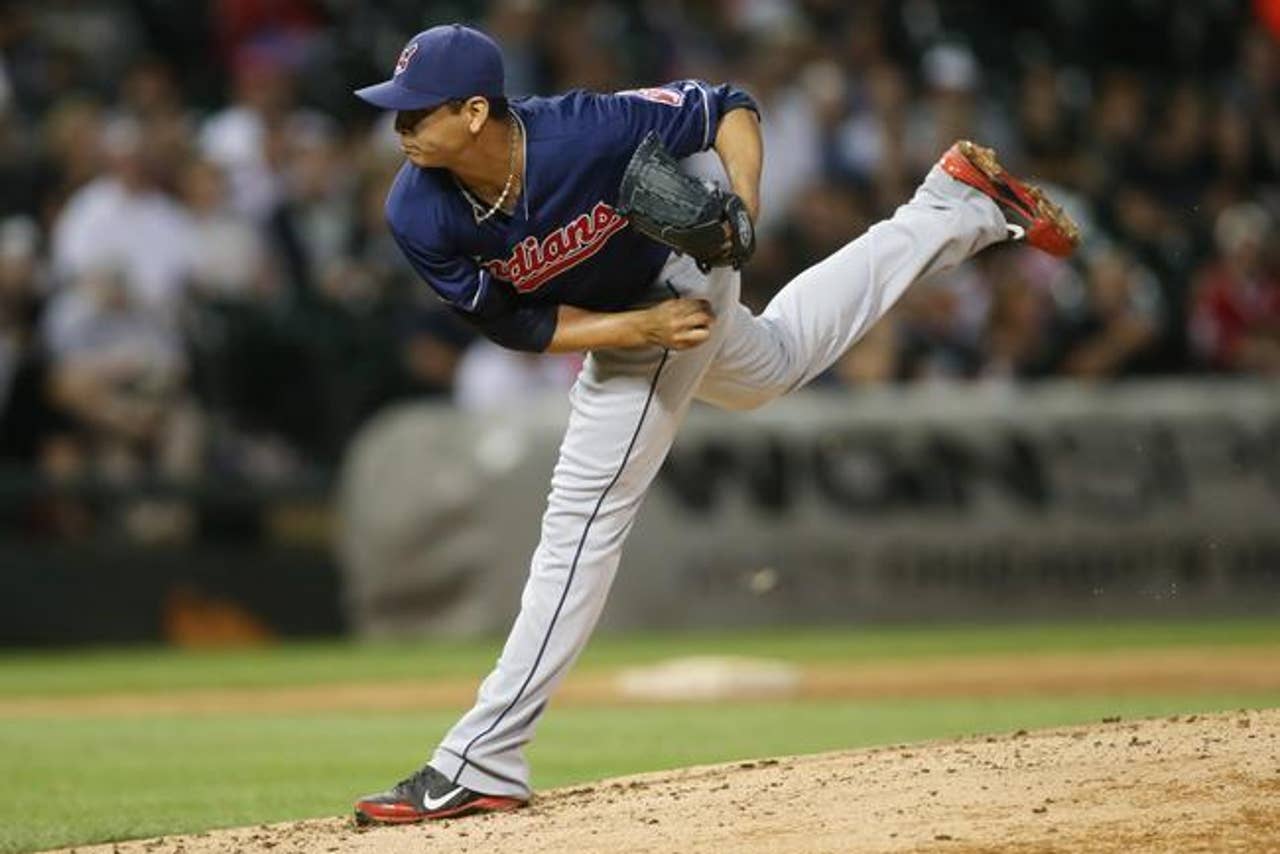 By Scott Sargeant
Cleveland Indians starting pitcher Carlos Carrasco was carted off of the field in the top of the first inning on Tuesday night after Chicago White Sox outfielder Melky Cabrera hit a line drive back to the mound, connecting with the pitcher on the left side of his face.
The ball appeared to have nicked Carrasco's glove prior to making contact with his face. He immediately fell to the ground and appeared to have been knocked out before play came to a stop. Indians trainers and coaches immediately fled to the mound and the team wasted no time summoning the cart from the left field wall. Carrasco walked to the cart with help from trainers after spending some time sitting on the mound, holding his face in pain and was taken off of the field to an ovation from in-house Indians fans.
Carrasco had amassed back-to-back games of 10 strikeouts prior to this eight-pitch outing. Zach McAllister took Carrasco's place as the Indians' pitcher.
Luckily the injury was not as bad as it could have been. Carrasco is was treated for a contusion. According to team spokesmen, there he had no signs of a concussion or head injury.
More from Waiting For Next Year:
---
---