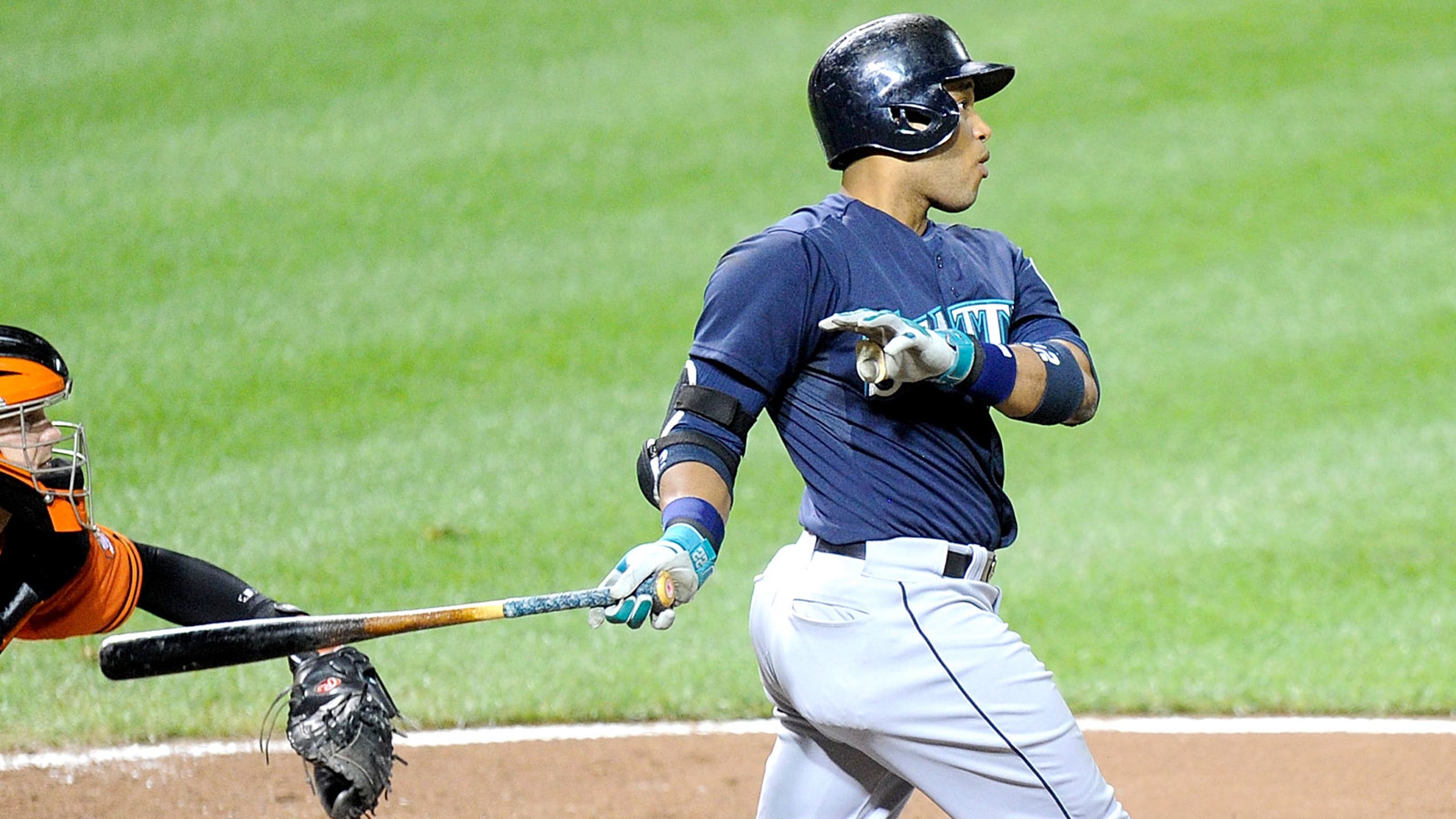 Cano blasts 3-run homer to lift Mariners over Orioles
BY foxsports • August 2, 2014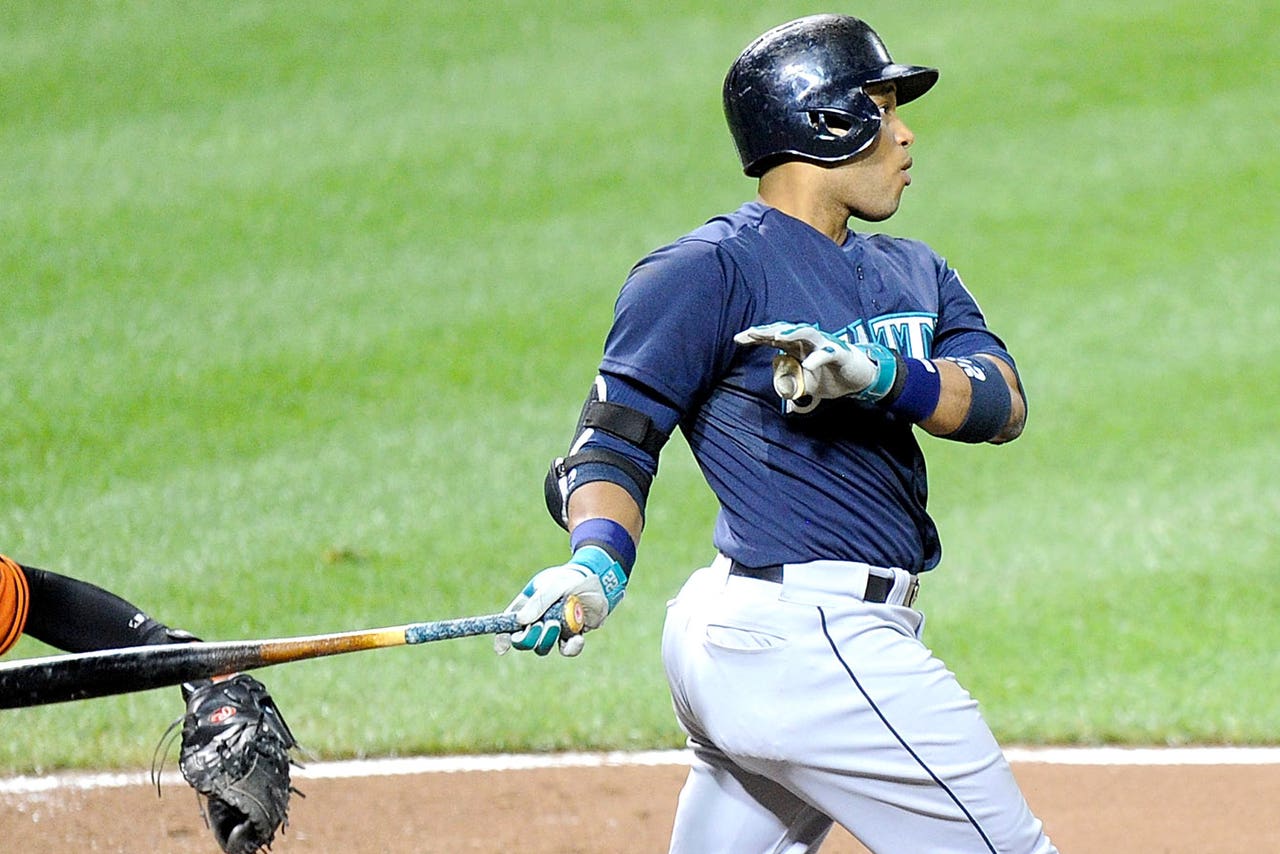 The percentages weighed heavily against Robinson Cano as he stepped into the batter's box against Miguel Gonzalez in the fifth inning of a tie game.
Cold numbers were rendered completely meaningless by the Seattle slugger, who provided the struggling Mariners with a pivotal three-run homer in a 6-3 victory over the Baltimore Orioles on Saturday night.
Cano was 2 for 23 lifetime against Gonzalez (5-6) before driving a split-finger fastball into the seats in right field to put the Mariners up 4-1. It was his eighth home run of the year, the first in 15 games since July 12.
"I had success with it throughout my career against him," Gonzalez said. "So I decided to throw that pitch. But it just stayed up, middle."
When Cano gets his bat on a mistake of a pitch, the results are usually predictable -- regardless of who throws it.
"He was sharp," Cano said of Gonzalez. "It was only just that pitch that, he just threw it middle of the plate and I was able to make a good swing."
It was enough to give Seattle its eighth win in 21 games since July 7. The Mariners had scored two runs or fewer in seven of their previous 10 games, but the recent addition of Austin Jackson, Kendrys Morales, Chris Taylor and Chris Denorfia has provided hope that things will soon change.
"We don't have the big bopper in the middle of our lineup, obviously, but we've got some guys that are professional hitters and know the strike zone and know what they can do up there," manager Lloyd McClendon said.
Caleb Joseph homered and Manny Machado had three hits for the Orioles, whose previous seven games were decided by one run.
Coming off a 14-week stay on the disabled list with a strained back muscle, Seattle starter James Paxton gave up two runs in 4 1-3 innings.
Relievers Dominic Leone (4-2), Brandon Maurer, Yoervis Medina, Charlie Furbush and Fernando Rodney followed with a combined 4 2-3 innings of four-hit ball.
With the score 1-all in the fifth, Jackson got his first hit with the Mariners, a single. He took third on a double by Dustin Ackley and scored when Cano hammered the 1-1 offering from Gonzalez.
"It cost us the game," Joseph said.
In another situation, perhaps Cano would have received a free pass. But given the numbers ...
"Just trusting Miggy there," Orioles manager Buck Showalter said. "He's made a lot of good pitches and had a lot of success against him, and it just didn't work out."
Joseph homered in the bottom half to hasten Paxton's exit.
Morales made it 6-2 with a two-run single in the ninth. Pinch-hitter Ryan Flaherty singled in a run in the bottom half, but Rodney retired Machado with two outs and runners on the corners.
Paxton faced only two batters before falling behind. Nick Markakis drew a leadoff walk and scored on a double by Machado.
Ackley tied it in the third with his sixth home run, the first of his three hits.
TRAINING ROOM
Mariners: Seattle placed DH Corey Hart on the 15-day DL with a bruised right knee.
Orioles: First baseman Chris Davis did not start because he's still feeling the effects of a stomach virus, Showalter said. Davis was in an 0-for-11 skid before flying out as a pinch-hitter in the eighth.
ON DECK
Mariners: Seattle calls upon right-hander Hisashi Iwakuma (9-5), who has a 32-16 lifetime record but allowed four runs over seven innings in a loss to Baltimore last week.
Orioles: Chris Tillman, who began his professional career in the Mariners organization, seeks to go 6-0 lifetime against Seattle.
BACK IN ACTION
Paxton hadn't pitched since April 8, so even though he didn't make it through five innings there was cause for optimism.
"We thought he would be a little bit pumped up, over-amped a little bit and probably a little rusty," McClendon said. "Once the game got going, I thought he was extremely efficient. The breaking ball started to come around."
So did the fastball.
"As he got his lather going, you saw the velocity go up to 98, and we started to feel pretty good."
---
---