Phoenix Suns: T.J. Warren Is The NBA's Best Kept Secret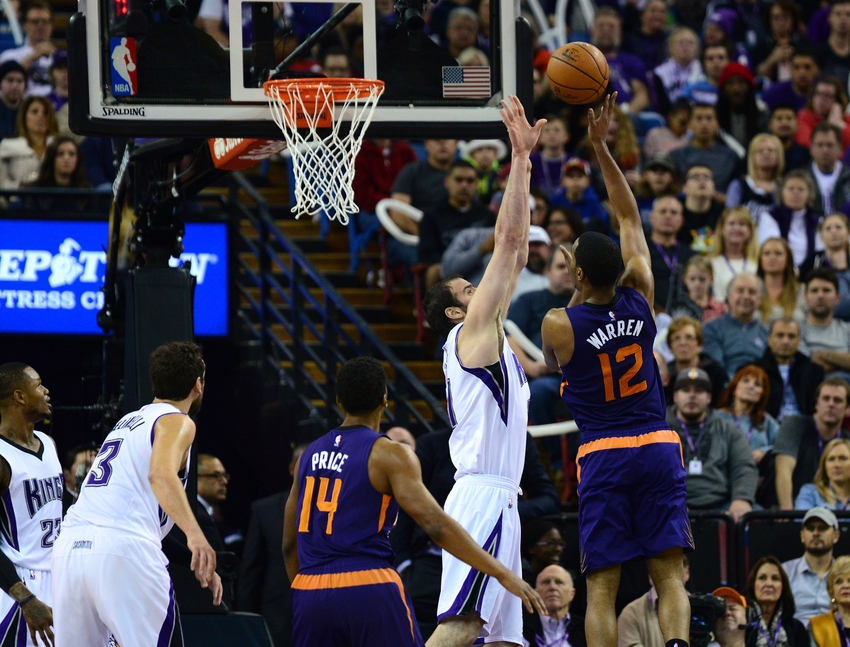 The Phoenix Suns' T.J. Warren is off to an impressive start this season, and very well could be the best kept secret in the NBA
It's no secret the Western Conference is full of news-makers, from the impressive starts of Russell Westbrook and Kawhi Leonard to the Bay Area quartet that has dominated headlines through most of the season.
Even in the crowded West the most impressive start and the best kept secret in the conference – and perhaps all the NBA – goes to T.J. Warren of the Phoenix Suns.
Phoenix might be 1-4 in this premature season and are more than likely destined to end up in the lottery next summer's draft. However, they have stayed in games for most of the season so far, with stretches of losing focus and offensive power that young teams often do and with the Suns leaning on their youth movement to pave the way for the future.
More from Sir Charles In Charge
Overshadowed by the likes of Eric Bledsoe, Brandon Knight and Devin Booker, along with the potential of a talented rookie trio (Dragan Bender, Marquese Chriss, Tyler Ulis), Warren has taken charge in leading the Suns.
Warren, who saw his first two seasons hampered by injuries, is taking advantage in his third season with the Suns.
Thus far, through five games, Warren is averaging impressive numbers – 22.4 points and 6.2 rebounds per game, to be specific. He's also posting a 21.7 PER.
Mind you, the Suns have played the Kings, Thunder, Warriors, Clippers and Blazers to start the season; so it's not like he's doing this against mediocre competition.
At only 25 years old, Warren has a great knack for scoring, is an above-average rebounder, a strong defender and has good shot-making ability (50% from the floor this season).
While the losses will keep adding up for the Phoenix Suns, Warren has made his case to Coach Earl Watson to receive the minutes and the opportunity to be a bright spot in a potentially disappointing season.
While many fans won't pay much attention to the Suns, Warren looks to be one of those players you keep an eye on for the entire season.
If he can continue to develop his shot, stay healthy and keep himself on the court, Warren looks to be an early candidate for the NBA's Most Improved Player award.
This article originally appeared on