New York Knicks: Jeff Hornacek Talks Early Signs Of Progress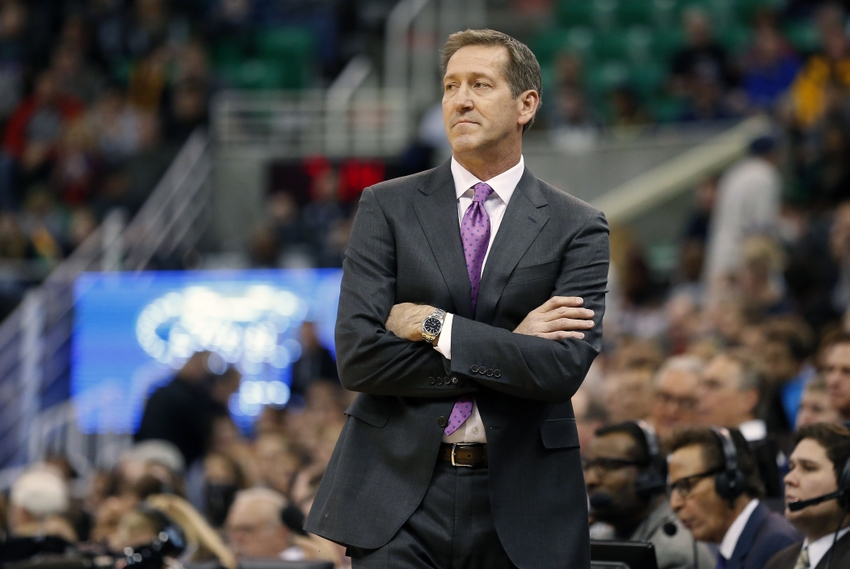 Though it's still early in the 2016-17 NBA season, New York Knicks head coach Jeff Hornacek is already seeing intriguing signs of progress.
---
Though it's early in the 2016-17 NBA season, the New York Knicks have been through their fair share of ups and downs. They were blown out in the regular season and preseason openers, and played five games without starting point guard Derrick Rose.
For all that it's endured this early in the season, New York has already displayed a reassuring sense of toughness and resilience.
Jeff Hornacek has the unenviable task of being the head coach of a team that has minimal experience together. 10 of the 15 roster members are new additions, including three starters and the sixth man.
According to Marc Berman of The New York Post, Hornacek sees early signs of progress in the way the Knicks are executing the offensive system.
"We're getting there,'' Hornacek said. "Sometimes guys say, 'I'm just going to let my talent take over and do it.' But we had a few more calls, so they knew exactly the option to run.''
It'll take time for everything to truly click, but the Knicks flashed their potential against the Memphis Grizzlies.
Mere days after suffering a 117-88 loss to the Cleveland Cavaliers, the Knicks defeated the Memphis Grizzlies 111-104. It was a brilliant showing by New York, which played and won as a team.
Five different Knicks players scored in double figures and Joakim Noah added 10 rebounds and seven assists.
It was a strong and balanced effort by a team that's still relatively unfamiliar with one another.
Hornacek has two point guards who hadn't played with the Knicks until 2016-17 in Brandon Jennings and Rose. He has two shooting guards who hadn't played with the Knicks, as well, in Justin Holiday and Courtney Lee.
Hornacek believes that the presence of team president Phil Jackson is helping the new players understand their roles in the system.
"He'll occasionally talk to a guy,'' Hornacek said. "I think talking to Courtney just to help reiterate where shots might come from. We don't have all the reads in there. I thought today when we were doing the dummy offense of it — guys were doing some different things that created stuff."
Jackson may be the greatest manager of egos in NBA history, which makes him an invaluable presence.
Carmelo Anthony and Kristaps Porzingis are helping to provide a necessary measure of continuity. Kyle O'Quinn is helping in the same manner with the second unit, and shooting guard Sasha Vujacic has been singled out as a leader on multiple occasions.
The question is: will the Knicks' progress continue?
The next test will be on Tuesday, November 1 in a road game against the Detroit Pistons, which won 44 games and made the 2016 NBA Playoffs.
Don't expect the schedule to get any easier in the near future.
This article originally appeared on