Watch Kobe Bryant hit D'Angelo Russell with the no-look pass for the layup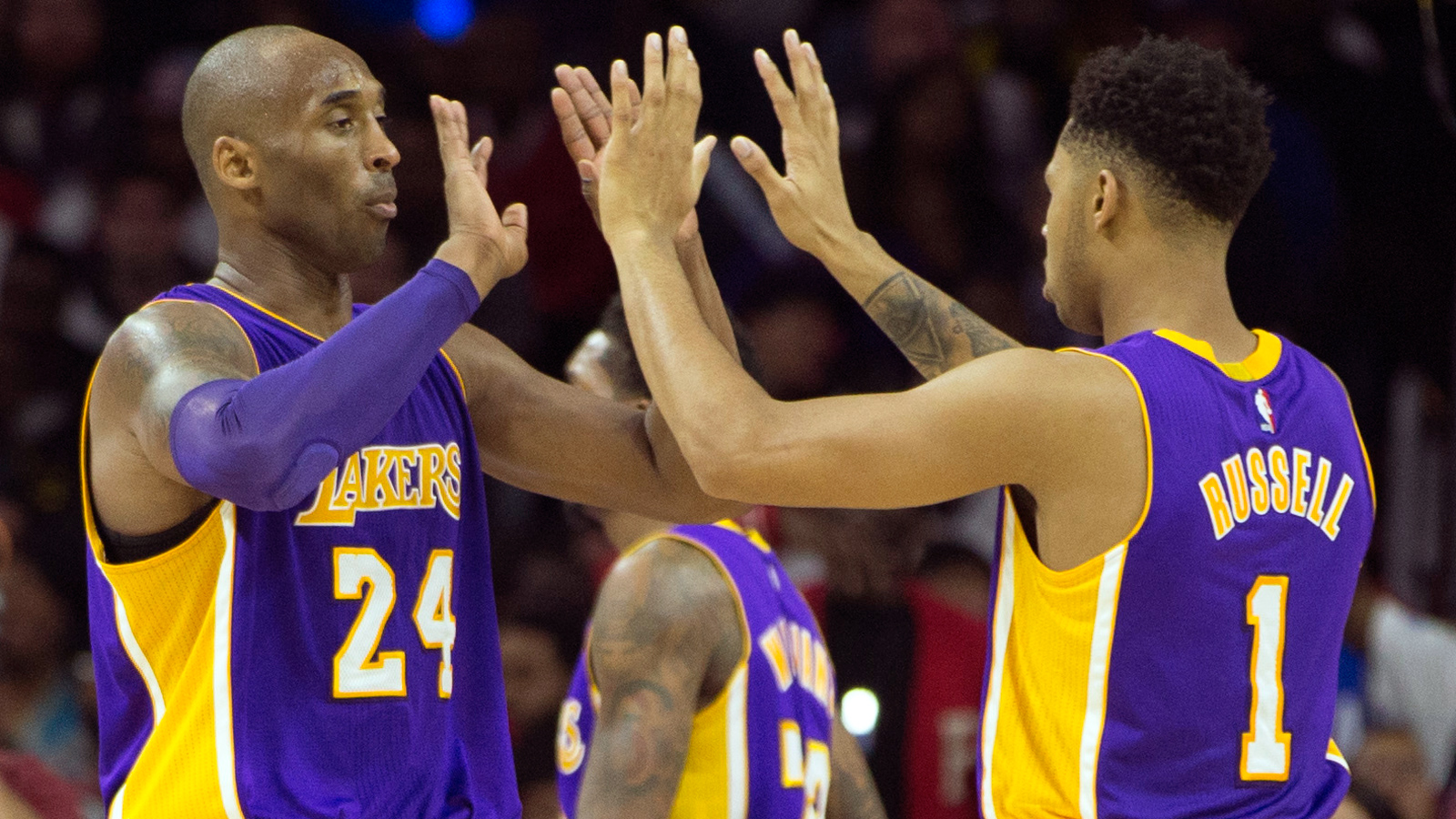 Kobe Bryant has been in facilitator mode lately, sharing the rock more than he did earlier in the season.
The result has been a crisper and more effective Lakers offense when Bryant's on the floor, as displayed in the team's 113-95 rout of the Milwaukee Bucks on Tuesday night.
Bryant finished with six assists in the victory, including this no-look gem to rookie point guard D'Angelo Russell:
Jump-passes are a cardinal sin in NBA, but Bryant has long been one of the few players with the athleticism, court vision and basketball IQ to pull them off, as he did brilliantly here.
The Bucks are one of the longest teams in the league, so for Bryant to thread a needle through the thicket of arms in the paint makes the pass even more impressive. Russell deserves credit for making a timely cut and having his hands ready to catch the ball and quickly go up with it before John Henson could recover and block his shot.