Fantasy Team Preview: Bills
Overall outlook: When a new head coach is introduced to the NFL, fantasy owners tend to cringe and avoid the situation at all costs. This season, Doug Marrone joins the coaching fraternity and immediately put owners minds at ease. He said,
"My philosophy's always been if someone starts off and they're running well, keep feeding them the ball."
HALLELUJAH!
Bye week: 12
Quarterback: Kevin Kolb
In the "we-can't-possibly-be-making-this-up" department, Kolb slipped on a wet rubber mat and hurt his knee at practice. Coach says that Kolb is day-to-day and the injury shouldn't linger. In four seasons with Philadelphia, he served as the backup. When Kolb finally got his chance to shine, he suffered a concussion and Mike Vick took the job back. Then, Arizona threw some money Kolb's way. He would go on to suffer from a case of turf-toe and a rib injury. The guy simply can't catch a break and he probably won't win the starting job when the regular season begins.
Quarterback: EJ Manuel
Judging by coach Marrone's previous season at Syracuse, Manuel is the style of quarterback needed to run his offense. Marrone's college QB, Ryan Nassib, passed for 3,749 yards, rushed 84 times and scored a total of 28 TDs. Last year at Florida State, Manuel threw for 3,392 yards, had 103 rushing attempts and tallied 27 TDs. Sorry, Kevin Kolb.
Running back: C.J. Spiller
The frustrating stat for fantasy owners was that Spiller averaged 6.0 yards per carry, but only 12.9 attempts per game. That doesn't seem to make much sense, right? If Marrone holds true to his previous statement, Spiller could be a top five (maybe three) RB in 2013 fantasy football drafts.
Running back: Fred Jackson
Mr. Jackson will miss Chan Gailey the most. There will no longer be an equal share of rushing attempts between C.J. Spiller and Jackson. The now 32-year-old back is demoted to a fantasy handcuff role that Spiller's owners need to draft.
Wide receiver: Steve Johnson
In 2012, Johnson received double the targets than the No. 2 receiver on the Bills. Also, Johnson surpassed the 1,000-yard mark for the third-straight season. However, with the QB competition still in limbo that drives down Johnson's fantasy stock.
Wide receiver: Robert Woods
No matter which quarterback earns the starting job, Woods will be a reliable target and TD machine in the future. In his last two seasons as a receiver at USC, Woods recorded over 2,000 yards and 26 TDs.
Wide receiver: T.J. Graham
As a rookie, Graham totaled 322 yards on 31 receptions and scored one touchdown. Those stats are not impressive, but he has a full year of experience under his belt which could assist him in earning some extra playing time.
Wide receiver: Marquise Goodwin
Goodwin is yet another young receiver for Buffalo who enters his rookie season. In college, his numbers didn't jump off of the page at Texas. However, his versatility in the running game, 10.8 yards per carry in 2012, could create some interesting play calls.
Tight end: Scott Chandler
After Steve Johnson, you'll see Chandler's name on the list of Buffalo receiving leaders from last season. Though Johnson doubled Chandler in targets and yards, they tied with six TDs. Among other fantasy tight ends, Chandler ranked 15th in 2012. It's worth noting that he is recovering from an ACL injury, but it well-ahead of schedule. Must be the Adrian Peterson-approved ACL rehab.
Placekicker: Rian Lindell
It was his best season in the past three years as Lindell made 87.5 percent of his kicks and tallied 110 fantasy points. However, that was only good enough to be ranked 24th among other fantasy kickers.
Team defense
Mike Pettine joins coach Marrone's staff from division-rival New York. While Buffalo scored 83 fantasy points in 2012 (27th in NFL), Pettine's defense scored 110 points and ranked 22nd. It's an improvement, but not enough for my draft board.
Sign up today for your free fantasy football season at FOXSports.com, and test your draft preparation by entering our mock draft lobby. Our fantasy experts will provide you with all the 2013 fantasy football news you'll need to push for your league's championship.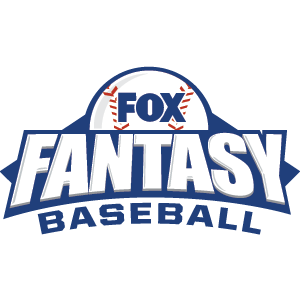 FOX Fantasy Baseball
Join or Create a Free League
Play Now!