Preseason fantasy football storylines: Cam, Romo, Manziel & more
Getting ready for your fantasy draft, as well as for the NFL regular season? Here are updates on 10 interesting situations that fantasy owners should keep an eye on.
Cam Newton's ankle: Newton had the most rushing yards (585) of any quarterback in 2013, and was tied for the position's TD lead with six – and those were the lowest totals in his three NFL seasons. If Newton is reined in even a little, it will affect his fantasy value.
Newton looked mobile – if rusty – in his preseason debut against the Chiefs on August 17. For now, plan on him running around like his normal self when the season starts, and view him as a top-10 fantasy quarterback.
Josh Gordon's looming suspension: Gordon's appeal for a substance abuse violation was heard on August 4, and the NFL has not yet handed down a decision – which is extremely inconsiderate of fantasy owners. Rumors are that something will be announced later this week.
If Gordon gets NO suspension – which is possible – he'll be a top-five fantasy wideout and borderline first-round pick. If he gets an eight-game suspension – which seems like the popular guess right now – Gordon can still dominate in the second half of the season, and could be worth a sixth- or seventh-round pick. For now, the uncertainty probably slots Gordon in the ninth or 10th round of your draft, unless you like living dangerously.
The Browns' starting QB: In his second preseason game on Monday, Manziel completed seven of 16 passes for 65 yards and a touchdown, ran for a one-yard loss, and flipped off the Redskins' bench. All in all, about what you'd expect.
The Browns hope to name their starter this week, and Brian Hoyer would NOT be an entertaining choice. Maybe Manziel isn't ready to be a good NFL quarterback. But, neither was Terrelle Pryor in 2013, and he was a top 12 fantasy quarterback in six of his nine full games because he ran so much (ditto Tim Tebow in 2011). If Manziel plays, he'll be very a very good fantasy option. Johnny Football is my QB19 … for now.
Tony Romo's back: Romo played two series against the Ravens on Saturday, and reportedly felt fine the next day. He's going off the board as somewhere between the 11th and 13th fantasy quarterback in most drafts.
Scott Linehan will call plays in Dallas after five years in Detroit, where his tenure as the offensive coordinator saw Matthew Stafford average a league-high 675 pass attempts over the last three seasons. Add a horrible Cowboy defense to the mix, and Romo might throw somewhere in the neighborhood of 9,000 passes in 2014. If he stays healthy, he'll be a fantasy bargain.
Rob Gronkowski's knee: After one report that Gronkowski was walking with a "decent" limp in camp last week, he participated in 11-on-11 drills in Monday's practice. He isn't expected to play in any preseason games, and his status for Week 1 is still uncertain. When healthy, Gronk a fantasy monster. He's got a third-round grade on this fantasy analyst's board.
The Jaguars' starting QB: The Jags keep saying that they'll start the season with Chad Henne under center, but every time Bortles plays, you say, "They'd be crazy to start Chad Henne." Bortles got some first-team reps in Monday's practice, and will get more in Friday's preseason game at Detroit.
If and when Bortles takes the reins in Jacksonville, he'll suffer from some growing pains, but he could be a low-end QB2 in a 14-team fantasy league. Or, in other words, maybe not one of the four worst quarterbacks out there.
The Giants' new offense: Eli Manning and his teammates have looked so bad trying to learn their new West Coast offense that head coach Tom Coughlin is threatening to give them plenty of playing time in the final two preseason games. It's starting to sound like this offense won't be much better (or any better) than it was last season.
Jadeveon Clowney's emergence in Houston: The first overall pick has made some spectacular plays in his first two preseason games. If he continues to impress, the Texans' defense could be very good. They gave up a lot of points (428) last season, but the team's horrible offense had plenty to do with that. The Texans ranked seventh in the league with 317.6 yards allowed per game, and Clowney's play has them rising up fantasy draft boards.
The Raiders' offense: In seven preseason series so far, Matt Schaub's offense has produced 144 yards, one touchdown, five punts and an interception. RBs Maurice Jones-Drew is a couple of years removed from his last good season, and Darren McFadden is always hurt. If you're looking to stream fantasy defenses early in the season, the Raiders should be a prime target. They face the Jets, Texans, Patriots and Dolphins in the first four weeks.
Ray Rice's suspension: Unlike with Josh Gordon, we know the length of Rice's absence (two games). Bernard Pierce's performance while Rice is out (against the Bengals and Steelers) will help determine what share of the Ravens' backfield touches Rice will get upon his return to action in Week 3. The bet here is that Pierce retains a healthy percentage of the work, and that would make both he and Rice no better than fantasy RB3 options.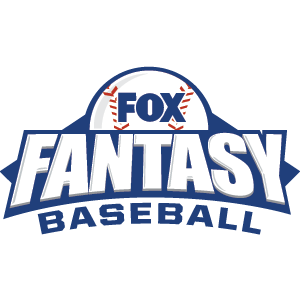 FOX Fantasy Baseball
Join or Create a Free League
Play Now!