Beall joins Fantasy team
The Law of Triviality… briefly stated, it means that the time spent on any item of the agenda will be in inverse proportion to the sum involved. – C Northcote Parkinson
Unfortunately, most of my life can be encapsulated by Parkinson's principle of paltriness. Whereas others own the foresight to grasp life's bigger picture, I have always identified with the inconsequential. Normally this foolishness in itself is not cause for alarm; in fact, this attitude is essential as deciphering the difference between the important and the irrelevant is a crucial stage in one's maturation process.
However, my delight that derives from accomplishments established in this unimportance is problematic. I have the penchant for displaying the type of gusto and enthusiasm generally reserved for momentous occasions at the most pedestrian of feats. Mark Twain once commented, "There are no grades of vanity, there are only grades of ability in concealing it." If we hold this philosophy to be true, my behavior warrants failing marks.
The list is long and undistinguished. Celebrating a walk-off win in a Wiffle Ball tournament with bravado reminiscent of Joe Carter in Game 6 is one that comes to mind. Unleashing a Braveheart battle cry upon executing a two-point conversion off a fake PAT to beat my buddy Bess 20-19 in a video game certainly lacked any semblance of humility. I brandish my college intramural basketball championship t-shirts in the same fashion that proud parents flaunt pictures of a newborn. Granted, these gestures are meant to be good-natured, but that message has occasionally been lost in the minutiae of my merriment. Self-effacing I am not. (In fact, I'm fist-pumping at the prospect that Bess is reading this while shaking his head in vexation.)
It's this fondness of frivolity that led to my infatuation with fantasy sports, a medium that not only accepts impishness and narcissism, but encourages it. With the setting of an imaginary battlefield, fantasy sports provide a pasture for the competitive spirit to roam free. More importantly, it endows an environment to amplify our trifling exploits and accomplishments while, congenially, demeaning the difficulties of others. Message boards may be masked as a way to mass communicate league agenda or events, but its sincere function is to facilitate digs and insults between participants. Championship trophies are regularly rewarded so winners can revel in their own glory. Even a team name offers a pulpit to preach preeminence or ridicule a rival.
Naturally, I gravitated toward this fictional forum. I submerged myself into the fantasy culture, relishing and consuming the game's idiosyncrasies. Draft strategy, trade proposals and waiver wire claims were deliberated and planned like a SEAL Team Six mission. If I had devoted as much time to studying calculus as I have allocated to BABIP I would have earned a Fields Medal. Even message board posts were composed and appraised with the same care given to legal documents. Admittedly, an inordinate amount of energy for a recreation that's inherently fictitious, but tremendously fun nevertheless.
Until recently, my ramblings and rants on fantasy, as well other sporting and cultural topics, were confined to those poor souls who had the misfortune of participating in my leagues. Luckily (or perhaps regrettably), this new gig with FOXSports.com graciously gives a platform for my thoughts, theories and occasional tirades to a wider audience. Contributing four to five articles per week on the fantasy football and baseball pages, the goal is to present an interactive and entertaining perspective to the world of fantasy while maintaining the imperative information (waiver wire pickups, trade suggestions, start 'em/sit 'em) one seeks on such a site. You may find my humor deprecating or advice too eccentric, but at least you will have the assurance that it's stemming from an original thought process.
Concededly, fantasy is a niche market in the sports realm (which itself is microscopic in the big scheme of things), creating somewhat of a pixyish paradox. But to second the sentiment of John Malkovich, "Of course it's trivial, but then most things are."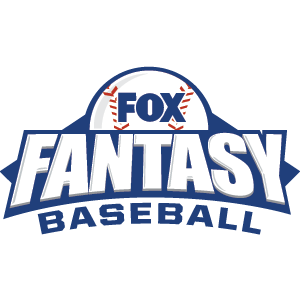 FOX Fantasy Baseball
Join or Create a Free League
Play Now!