FPPG: Matchups look good for Tannehill, Robinson, Allen
Through 12 weeks, our Position vs. Fantasy Defensive Points Allowed tool has been a tool to help you find good matchups. Last week, it not only told YOU to stay away from Robert Griffin III – the word seems to have gotten to his coaches, too!
As always, please remember that the players listed are mostly meant to be borderline guys, who need reasons for you to play or bench them. You won't see recommendations to start Calvin Johnson and Matt Forte, because you should always start Johnson and Forte. Make sense? Good.
Note: The fantasy points per game (FPPG) referenced below are from FOXSports.com standard leagues.
Thursday games: Bears at Lions, Eagles at Cowboys, Seahawks at 49ers
Quarterbacks
Stay away: Jay Cutler, Bears (at Lions)
I'm not generally in the OMG THE SKY IS FALLING CUTLER SUX camp when he has a bad game, but Thursday's matchup against the top-ranked Lions' fantasy defense (15.7 FPPG to opposing QBs) is very unfriendly.
Also:
Russell Wilson has been fantasy's seventh-best quarterback this season despite averaging just 203 passing yards per game. As you probably know, Wilson's fantasy value comes mainly from his legs – he has 644 rushing yards, including 251 over the last three weeks.
On Thursday night, however, Wilson and the Seahawks visit a Niner defense that allows just 15.9 FPPG and 6.6 rushing yards per game to opposing quarterbacks. The bet here is that they keep Wilson contained, holding him to a mediocre fantasy night.
Play, play, play: Ryan Tannehill, Dolphins (at Jets)
The Jets have given up a league-worst 25.4 FPPG to opposing quarterbacks, and an astounding 27 passing touchdowns. Also, after seeing their hopelessness in a 38-3 drubbing at the hands of the Bills on Monday, it's possible that the J-E-T-S have basically lost their will to compete. Pack it in, Jets, and let the steady, speedy Tannehill put up a solid outing for his fantasy owners.
Also:
If Matthew Stafford is going to rebound from a couple of bad fantasy outings, it'll probably be against the Bears and their 30th-ranked fantasy defense (24.4 FPPG to opposing QBs). Stafford owners should be satisfied by the time they sit down for Thanksgiving dinner.
Running Backs
Stay away: Ryan Mathews, Chargers (at Ravens)
Mathews has rushed for 175 yards on 28 carries in two games since returning from a knee injury. Is he an every-week start? Two things stand in his way. The first is the annoying Branden Oliver, who will probably swipe 6-10 carries in each game. The second is the Ravens' top-ranked fantasy defense (12.3 FPPG to opposing RBs), which held Mark Ingram to 27 yards on Monday night. Mathews is just outside my top 25 this week.
Also:
Boring, plodding, low-ceiling Steven Jackson will match up against the Cardinals' second-ranked fantasy defense (12.7 FPPG to opposing RBs) on Sunday. Jackson averages 3.55 yards per carry, and has surpassed 60 rushing yards once this season. Maybe you can start him against a really bad defense, but not this one.
Play, play, play: Denard Robinson, Jaguars (vs. Giants)
Worried about Robinson's Week 12 clunker (14 carries, 25 yards) against the Colts? Fear not, because the Giants come to Jacksonville this weekend. The G-Men currently rank 31st with 23.1 FPPG allowed to opposing runners, and are giving up 4.9ypc/142.6ypg. They're terrible, and Robinson is likely to run at will.
Also:
Is Tre Mason a no-brainer of a fantasy start at this point? Pretty close, but he's certainly worth a play at home against the Raiders' 29th-ranked fantasy defense (21.9 FPPG to opposing RBs).
Wide Receivers
Stay away: Vincent Jackson, Bucs (vs. Bengals)
V-Jax had his first 100-yard game since Week 5 on Sunday against the Bears. This week, however, the Bucs host the Bengals' third-ranked fantasy defense (18 FPPG to opposing WRs). V-Jax has played second fiddle to rookie teammate Mike Evans lately, and he's just a so-so fantasy start.
Also:
Fantasy's No. 31 wide receiver, Michael Crabtree, goes against his old pal Richard Sherman and the 49ers' 10th-ranked fantasy defense (21 FPPG to opposing WRs) on Thursday night. No, thanks.
Play, play, play: Keenan Allen, Chargers (at Ravens)
Allen has been targeted 44 times over his last four games, and gets a matchup with the Ravens' 30th-ranked fantasy defense (27.5 FPPG to opposing WRs). Allen' pace has picked up lately – he had his second 100-game in Week 12 – and he's squarely in fantasy WR2 territory against an injury-plagued Baltimore secondary.
Also:
Justin Hunter isn't going to live up to his preseason hype, but he's in a nice spot against the Texans' bottom-ranked fantasy defense (27.8 FPPG to opposing WRs). Zach Mettenberger has shown some potential, and targeted Hunter 10 times last week.
With Larry Fitzgerald (knee) apparently unlikely to play in Week 13 and Michael Floyd serving as a minimally-used asset, John Brown is the Cardinal receiver most likely to post good fantasy numbers against the Falcons' 29th-ranked fantasy defense (26.2 FPPG to opposing WRs). Don't sleep on Brown, who's pretty good, albeit with some boom-bust potential.
Tight Ends
Stay away: Heath Miller, Steelers (vs. Saints)
Miller has a home date with the Saints' top-ranked fantasy defense (4.7 FPPG to opposing TEs). Miller is a spot starter, and this is a bad spot.
Also:
Ditto for Owen Daniels, who has a home date with the Chargers' third-ranked fantasy defense (5.3 FPPG to opposing TEs).
Play, play, play: Zach Ertz, Eagles (at Cowboys)
Need to stream a tight end? The previously quiet Ertz has perked up, with eight catches over his last two games. On Thursday afternoon, he draws the Cowboys' 30th-ranked fantasy defense (11 FPPG to opposing TEs). Ertz isn't an elite play, but as a sneaky sleeper start he just might work out.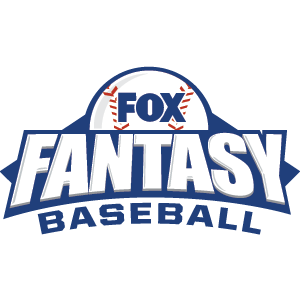 FOX Fantasy Baseball
Join or Create a Free League
Play Now!