Week 4 lineup calls: Quarterbacks
Lineup calls: QB | RB | WR | TE | K | D/ST
We're already rolling into Week 4 of the NFL season, and those pesky bye weeks have already crept into our thinking.
Fantasy owners have to deal with the absences of Adrian Peterson, Tony Romo, Miles Austin and a few others, including one Brett Favre.
There are several huge matchups on the slate for this week, with Donovan McNabb's return to Philadelphia against Michael Vick leading the way. The Steelers and Ravens rekindle their AFC North battle. The undefeated Bears fly out to New York for a date with the enigmatic Giants, and the week culminates with another AFC East battle between the Patriots and Dolphins.
It's full speed ahead to Week 4.
Top 10 Quarterbacks
(other than Aaron Rodgers, Drew Brees, Tom Brady, Peyton Manning, Matt Schaub or Philip Rivers)
Michael Vick vs. Washington
Vick has emerged as one of the top stories in the NFL for 2010 after resurrecting his career with two brilliant starts against the Lions and Jaguars. He now takes aim at the Donovan McNabb-led Redskins (did he need additional motivation?) and a Washington pass defense that ranks 31st in the game. Granted, they surrendered 497 yards to Matt Schaub, but Tony Romo and Sam Bradford both moved the ball effectively (282 and 235 passing yards, respectively).
Jay Cutler at New York Giants
Cutler leads the undefeated Chicago squad into New York to play a team that has left us confused thus far. He didn't tear up the Packers, but we certainly can't equate this New York defense (with bickering in the secondary) to the aggressive "Psycho" packages employed by Green Bay. Cutler has averaged 290 passing yards and two touchdown passes through the first three weeks.
The Giants rank fourth against the pass through three weeks (169.3 yards per game with five touchdown passes surrendered), but have been run over (26th against the run). Look for the Bears to establish balance in the offense this weekend and to take advantage of the opportunities afforded them by the defense.
Mark Sanchez at Buffalo
Behold the power of Sanchez. Following a 74-yard performance against the Ravens that left fans and pundits confused and despondent, Sanchez has thrown six touchdown passes in his past two starts without an interception. He'll look to complete the AFC East hat trick this weekend with a trip to Buffalo (221.3 yards per game with five touchdowns and zero interceptions).
Chad Henne vs. New England
Like Sanchez, Henne rebounded from a slow start to post a huge effort in Week 3, an unlikely spot against the Jets. Henne completed 26-of-44 attempts for two touchdowns and an interception. He also awakened Brandon Marshall, who posted a huge effort in the tough loss. Henne rates as a solid plug-in option this weekend against the 25th-ranked New England secondary that has allowed 260.3 yards per game with seven touchdowns (multiple touchdowns in each game).
Bruce Gradkowski vs. Houston
Chortle if you will, but Gradkowski is on the radar as a bye week plug-in play this weekend against the heretofore deplorable Houston secondary. Gradkowski performed well in Week 3 against the Cardinals (255 yards with one touchdown and one interception) and has truly opened up the offense since his insertion in Week 2. The Texans rank dead-last in pass defense, having allowed 368.7 yards and two passing touchdowns per game. Louis Murphy and Darrius Heyward-Bey are on the radar for your receiving corps this week.
Kyle Orton at Tennessee
The Broncos haven't been able to surmount much of a running game to date, thereby putting the emphasis on Kyle Orton's right arm. He's passed for at least 295 yards in each of the Broncos' first three games and has made fantasy studs of Brandon Lloyd and Jabar Gaffney (including Demaryius Thomas in Week 2). The Titans will certainly bring the heat, as they did against Eli Manning, and this team knows how to separate receivers from the ball. Still, I'm anticipating that Orton is able to find spaces in this secondary and take shots downfield. After all, Manning did pass for 386 yards in the lopsided Week 3 loss.
Carson Palmer at Cleveland
Palmer achieved solid fantasy numbers in Week 1 during garbage time against the Patriots. In the past two weeks, Palmer has thrown one touchdown pass while averaging 181 passing yards. He's hardly been inspiring, though the Bengals will take their 2-1 record and dance. Palmer rates as a solid substitute play this weekend against the Browns. He's averaged 223.5 passing yards and 2.3 passing touchdowns per game against the Browns in his seven NFL seasons.
Vince Young vs. Denver
The Titans rolled up 29 points against the Giants on the strength of Chris Johnson's legs. Young passed for just 118 yards in the victory, but did complete a touchdown pass to Kenny Britt. Johnson is obviously in line for another big run this week. Young takes advantage of the injuries and inconsistency in the Denver secondary with Nate Washington, and I believe that we see more from Kenny Britt downfield.
Eli Manning vs. Chicago
Manning was headed toward the "Flop" candidate slot today, but he ultimately rose to the back-end of this list as I vetted the contenders. Manning has averaged 270 passing yards per contest with five touchdowns and eight turnovers through three weeks.
I'm most concerned about the health of the offensive line (Shaun O'Hara is out) and the concussion sustained by Mario Manningham in Week 3. The offensive line will have its hands full with Julius Peppers and the Chicago defensive front that played without Tommie Harris in Week 3 against the penalty-riddled Green Bay line. I believe that Manning will be able to move the ball in the downfield passing game, but he'll receive little support from the run game and will be subject to hit after hit. Will the Giants finish drives, or will Lawrence Tynes rule the day?
Sam Bradford vs. Seattle
Bradford has grown immensely in just three weeks as an NFL starter. He's averaged 218.3 passing yards per game with four touchdowns and five interceptions. Bradford has established a tremendous rapport with both Mark Clayton and Danny Amendola.
I expect to see Bradford's growth continue this week against the Seahawks at home. The Seattle secondary was carved apart by Philip Rivers in the frenetic comeback attempt last week after surrendering 307 passing yards to Kyle Orton in Week 3. Put the claim in for Bradford right now. You'll be standing in line wishing and hoping ahead of the Week 5 game against Detroit.
Quarterback Sleepers
Matt Hasselbeck at St. Louis
Hasselbeck has posted a solid opening for the 2-1 Seahawks. He's averaged 207.7 passing yards with four passing touchdowns, five interceptions and two rushing touchdowns. Hasselbeck is worth a look this week against the St. Louis defense that has surrendered 243.3 passing yards and a touchdown per game. Golden Tate is starting to ramp up his game, and the depth of the receiving corps intrigues me this week on the road.
David Garrard vs. Indianapolis
Does the Jaguars' signing of new quarterbacks inspire a big performance this week? Maybe that's the spark Garrard needs and maybe it isn't. I'm looking at this from a little bit of a historical perspective in that the Jaguars normally play the Colts tight and Garrard posts solid numbers.
In the past five games that he's completed against Indianapolis, the average margin of victory was 3.5 points. Garrard averaged 219.6 passing yards with six passing touchdowns, five turnovers and a rushing touchdown in these meetings. He's no better than a mid-QB2 this week, but perhaps you didn't anticipate the early bye week.
Alex Smith at Atlanta
We can say this. The disconnection between Smith and second-year receiver can't get any worse under the new offensive coordinator. Can it?
If you just read the box score, Smith's day against Kansas City last week didn't look terrible. But, you have to remember that some of the yardage came late and that the touchdown pass to Josh Morgan occurred on the final play. Additionally, recognize that nine of Smith's 23 completions were caught by Frank Gore out of the backfield for 102 of his 232 passing yards.
I'm cautiously optimistic that small, immediate tweaks to the communication and play-calling pay dividends this week. It's hard to read the Atlanta secondary at this juncture, as Drew Brees rated as their first downfield test following matchups against Dennis Dixon and the accuracy-challenged Derek Anderson.
Quarterback Flops
Donovan McNabb at Philadelphia
I know. Football fans want to see McNabb come back and post a huge day in his return to Philly. And, he just might amass another big yardage total and one of those classic McNabb outlier three-touchdown performances. However, I don't know that this unit will finish drives. We've seen McNabb move the ball effectively (for the most part) through the first three weeks, only to watch Graham Gano set up for a field goal try. I'm anticipating that the aggressive Philadelphia defense has its way with the Washington offensive line and that McNabb is under duress all day. Philadelphia has already recorded 11 sacks while allowing 183.3 passing yards per game.
Joe Flacco at Pittsburgh
After two subpar weeks (and a 1-1 record), the critics were lining up to fire sticks, stones and insults at the third-year Baltimore quarterback. He responded with a big game in Week 3 against the Browns, connecting with Anquan Boldin on three touchdown strikes. Flacco now looks to build on that breakthrough game against the staunch Pittsburgh defense. The Steelers rank 18th in pass defense (219 yards per game), but have allowed just one touchdown pass against five interceptions with 10 sacks. He may exceed that average yardage total, but you can't anticipate multiple scores with Ray Rice banged up and question marks behind Boldin right now.
Flacco passed for 455 yards with three touchdowns, one interception, two lost fumbles and nine sacks against the Steelers last year.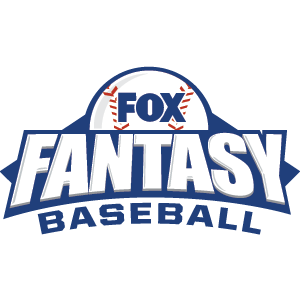 FOX Fantasy Baseball
Join or Create a Free League
Play Now!