Fantasy football Week 2 best, worst recap
The Fantasy Football Headline
Tony Romo was knocked out of his Week 2 contest against the Eagles with a broken left clavicle.
The top free agent fantasy football quarterbacks can be found here. Of note for those without a QB2 on their roster, Andy Dalton (25 percent ownership) and Tyrod Taylor (12.1 percent ownership)
Wait for it, "I told ya so" Mondays are coming to an office break room near you!
With the 2015 NFL rookie class impacting fantasy football scores in Week 2, those owners who bought shares of the shiny new toys can't wait to gloat. It's like that one indie rock band Bob in accounting saw play LIVE inside a sardine can back in 2007. Your colleague loved them first. You can't love like them. That is, until they sell out.
I digress.
Editor's Note: leave your best and worst nominees in the comments section below!
Allen Robinson – 31.5 FP in first half vs. Dolphins
The second-year receiver out of Penn State had a rough Week 1 effort against the Panthers. He only managed one reception on six targets, dropped a pass and left the game momentarily due to injury.
He made up for it and then some. Robinson – who boasted an ADP around the 5th / 6th rounds – hauled in five passes for 145 yards with two touchdowns in the first half against the Dolphins.
Matt Jones – 27.6 FP vs. Rams
Since he hit the fantasy scene, Redskins starting running back Alfred Morris has been one of those guys in the PG-13 movie, you really hope makes it happen. And he has more times than not. Morris isn't flashy, but the workload is there week-to-week.
Well, it was. Rookie running back Matt Jones started to gain fantasy football steam towards the end of training camp – albeit quietly because the Redskins were such a mess on offense and RG3's demotion hogging the headlines.
Jones may not completely tear the RB1 duties away from Morris, but 19 attempts for 123 yards with two touchdowns (3, 39 yards) along with three receptions for 23 yards makes him thee waiver wire pick o' the week. Morris and Jones with 15 carries apiece in Week 3 (Thurs. vs. NYG) wouldn't shock me.
David Johnson – 11.5 FP (16.5 FP) vs. Bears
Here's a stat for you:
Elias: @AZCardinals RB David Johnson is 1st player in @NFL history w TDs via rush, recept & kickoff return in 1st 2 career gms

— Mark Dalton (@CardsMarkD) September 20, 2015
Some leagues give DJ the special teams touchdown, some do not. Thus, the two different point totals above. The rookie running back's hot start is a great story, but Chris Johnson carried the ball 20 times in place of Andre Ellington against the Bears. So, D. Johnson continues to wait his turn. Bruce Arians is notoriously stubborn with rookies, but D.J. hasn't done anything wrong to move down the depth chart.
Melvin Gordon – 10.8 FP vs. Bengals
Here's another stat for you:
Melvin Gordon had three carries of 20 or more yards. Most by a Charger since LaDainian Tomlinson had four vs. Chiefs on Dec. 2, 2007.

— Michael Gehlken (@UTgehlken) September 20, 2015
Danny Woodhead led the Chargers with six receptions for 68 yards, but Gordon did receive more rush attempts 16 to Woodhead's seven against the Bengals. However, take the three rushes for 20+ yards and you're left with 13 carries for less than 20 yards. Gordon definitely still a work in progress out in San Diego.
Dorial Green-Beckham – 8.3 FP vs. Browns
The Titans' big wide receiver made a hell of a grab against the Browns in the fourth quarter for his first career touchdown.
Tevin Coleman – 9.2 FP vs. Giants (left early)
Coleman left the Falcons game against the Giants with a rib injury, but was on pace to match his Week 1 production. Now, we await the injury report.
Karlos Williams – 11.7 FP vs. Bills
LeSean McCoy can't rid himself of the red zone vulture. Williams scores a touchdown inside the 10 yard line for the second week in a row.
Amari Cooper – 23.9 FP vs. Ravens
DeAngelo Williams – 31.2 FP vs. 49ers
Raise your hand if you played the "What-if Le'Veon Bell was playing?" game on Sunday.
Always a luxury *coughLUCKYcough* when you earn three touchdowns – 18 fantasy points – from inside the five yard line. That's good livin'! Williams posted 35.4 fantasy points in his two games as the Steelers starting running back.
Larry Fitzgerald – 37.2 FP vs. Bears
First three-touchdown game for Larry Fitzgerald since the 2008 postseason. He only scored two touchdowns all of last season with a potpourri of quarterbacks behind center after Carson Palmer was lost. Solid first two weeks for Fitz who finished with an average draft position around the seventh round. He and Palmer just click.
Michael Crabtree – 26.1 vs. Ravens
Peyton Manning – 26.2 FP vs. Chiefs
He ain't dead yet, but anybody who watched Thursday night's game against the Chiefs knows that arm isn't what it needs to be for Manning to remain a reliable QB1 in fantasy football this season.
Dion Lewis
Two fumbles in two weeks – one lost against the Bills and, yet, The Hoodie keeps running him out there. Lewis now has 10 receptions for 149 yards and 22 carries for 109 yards with a touchdown.
Travis Benjamin
Six receptions. Three receiving touchdowns (four total). Average receiving touchdown yardage: 54.6. He's fast.
Rishard Matthews
Finished with six receptions (seven targets), for 115 yards. Averaging 13.5 fantasy points per game through first two weeks.
Dexter McCluster
Finished with 14 touches against the Browns for 124 total yards and 16.4 fantasy points.
Mike Evans – 0.0 FP vs. Saints
Carlos Hyde – 10.1 FP vs. Steelers
Not bad, but when you consider Hyde's production in Week 1 against the Vikings and consider how the Patriots were able to run the ball against the Steelers two Thursdays ago, double-digt fantasy points were expected from Hyde.
DeMarco Murray – 10.5 vs. Cowboys
Jeremy Hill – 1.1 FP vs. Chargers
Falcons tight end Jacob Tamme's 77 yards were the most since Peyton Manning connected with him on nine passes (13 targets) for 89 yards in 2012 when a member of the Broncos.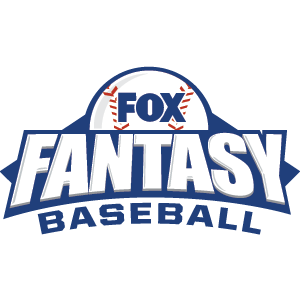 FOX Fantasy Baseball
Join or Create a Free League
Play Now!