FanDuel NFL: Quarterbacks Week 1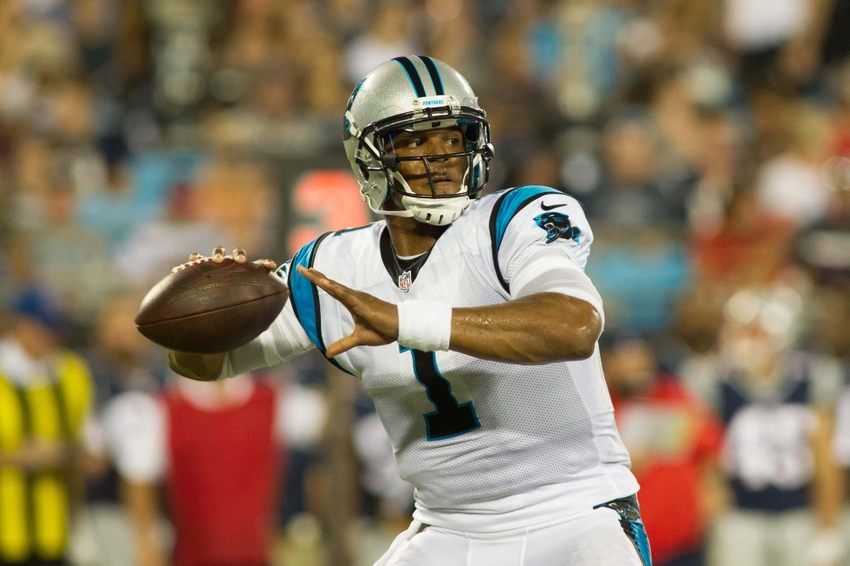 FanDuel NFL: Quarterbacks Week 1 is a column highlighting the best player, most affordable, and best value options for your FanDuel NFL lineups focusing on salary versus expected points. The intention of this article is to help you build your FanDuel NFL lineup for the most likely big payday each week.
I like to lean on FantasyPros for weekly point projections, the information is a result of consensus from many fantasy football experts.  I check the point projection results, which update daily, with the salary set by FanDuel for players each week.  One of the advantages we have for week 1, FanDuel had already set the salaries for multiple players about a month in advance.  So, as players rise and fall on the depth chart, or become injured, they are now over/under-valued and offer unique opportunities to capitalize on your FanDuel NFL lineups.
To help you optimize your FanDuel NFL lineups each week, this is the first of many articles focusing on the Most Points, Best Affordable, and Most Value options.  This article will focus on the Quarterback position.  Here's a brief description of each category:
Most Projected Points – Evaluation of top projected point options from FantasyPros
Best Affordable – Your most affordable, best player, options leaving you with enough money for good players in other positions
Most Value – Identify the cheapest players with the highest upside
Now, let's take a look at the players everyone's targeting:
Most Projected Points – QB
While not necessarily in the same order, the top four projected points at quarterback also happen to be the top four most expensive quarterbacks.  Aaron Rodgers is projected to have the most points, 22.7.  That's not too surprising, considering Rodgers and the Packers offense seem to be healthy and back to full strength.  Also, Aaron is playing the Jaguars in Jacksonville.  Yes, the Jags defense should be improved, as should their offense, but it's pretty hard to go from the 24th ranked defense, to first in a year.  I suspect Rodgers will still do very well, even assuming the Jags have an improved defense.  The only problem with Rodgers, you're paying up big time, dropping $9,000 on one position.  Picking Rodgers will limit your options in other positions, so if you plan to go big here, make sure you follow along and find the value picks in other picks.
Russell Wilson comes in 2nd with 22.3 points.  That's actually not a bad value, considering Wilson is tied for 4th most salary.  So, you're doing better with Wilson versus Andrew Luck (21.9 points) or Drew Brees (21.8 points).  If you're not sold on Aaron Rodgers (for some odd reason), pick Wilson, he has the best value at the top again a very suspect Miami Dolphins defense, ranked 25th last year.
Rounding out the top 5 is one of my favorite options this weekend, Derek Carr.  Carr is projected to drop 20.8 points, and on a much cheaper $7,700 salary, he's definitely your smartest option at the top of the 'best' list.  Carr has a very good season in 2015, although struggled from time to time, so there's risk (hence the lower salary).  But Derek is facing the 31st ranked defense from 2015 and I'm skeptical the Saints D is better in 2016.  In fact, Derek Carr fits all on three categories because he's also the most affordable and highest value.  This could be a steal.
Best Affordable – QB
Sifting through the middle of the pack of salaries for quarterbacks are daunting for FanDuel NFL players.  It takes time.  Hopefully I'm saving some for you here.  I have been 'saved' and 'burned' by Matthew Stafford in DFS and fantasy leagues.  Because of the experience, I unfortunately try to stay away from picking Stafford.  That may be a big mistake this weekend.  Yes, Calvin Johnson, aka Megatron, has retired early, so Stafford no longer has the sure bet large target on the field. However, Golden Tate looked very good last year.  And with the additions of Marvin Jones (Cincinnati) and Anquan Boldin (San Francisco), Stafford still has a solid core of receivers.  Eric Ebron emerged last year as well, adding another big target back into Stafford's vision.  And with Stafford facing the 24th ranked passing defense from 2015, there could be a shoot out in Indianapolis.  If that's the case, Stafford ($7,400) is much cheaper than Andrew Luck ($8,700).  Save the extra $1,300 for a big move at wide receiver!
If you're nervous about taking Stafford, two other options to consider are Eli Manning ($7,200) or Tyrod Taylor ($7,200).  Manning could actually be a better option than Stafford, with Odell Beckham Jr. as a receiver, one of the best receivers in football, along with a rising rookie Sterling Shepard.  Eli is actually projected to score more points (19.3) than Stafford (18.9).  However, I'm nervous about Manning facing a very good Dallas defense.  Tyrod is also facing a tough Baltimore Ravens defense, his former team, ranked 10th against the pass in 2015.  However, Taylor provides a rushing offense as well, and could rack up some rushing yards and a rushing touchdown on top of his decent passing performance in 2015.  However, like Eli, there's more risk with this pick than Stafford.
Most Value – QB
When the Dallas Cowboys started camp this summer, I was immediately concerned about Tony Romo's health.  He looked out of shape and almost as soon as football news was back on the air, there was rumors of 'back' problems with Romo.  His career is coming to an end.  I originally thought this could mean doom for the Cowboys 2016 season, after watching them dismantle following Tony's injury against the Eagles.  Then Dak Prescott looked fantastic in a preseason game, but we've seen that before.  However, he just kept doing it over and over.  It's right to be skeptical, we've seen quarterbacks do well in the preseason only to look like a mess in a real NFL game.  However, Prescott appears to have a very good handle on the flow of an NFL game so far.  If his performance translates into early season success, he will be DFS NFL gold!  Prescott is projected to drop 17.9 points, 17th among all quarterbacks.  One a rock-bottom $5,000 salary, this gives you ample options to load up at wide receiver, running back, and tight end without worrying about salary or giving up points at QB.  Prescott is easily the best FanDuel NFL value at QB entering week 1.
Two other quarterbacks with rock-bottom salaries, due to the unique nature of week 1, are Carson Wentz ($5,000) and Trevor Siemian ($6,000).  Carson Wentz is another rookie quarterback not originally expected to start in week 1.  But the injury to Teddy Bridgewater forced the Vikings to do the unthinkable, and throw a 1st round (2017) and 4th round (2018) draft pick at the Eagles for a sub-par quarterback, Sam Bradford.  The Eagles had no choice but to say…ok, sure, before the Vikings came to their senses.  However, now the Eagles have to start a quarterback who barely even had time in preseason games.  Unlike Prescott, Wentz really hasn't proven he can give us enough points to make him a true value play.  Still, it's worth noting that Carson is yet another fantastic $5,000 value option at quarterback, which we likely wont see the rest of the season. And Wentz is facing a sub-par, 22 ranked, defense of the Cleveland Browns.
Fortunately for FanDuel NFL, they weren't confident in Mark Sanchez.  Siemian, while not initially a starter in the Denver Broncos depth chart, was still listed with a $6,000 salary.  That's still very cheap, but not nearly at the value of Prescott or Wentz.  But, I'm nervous about Trevor taking his first NFL start into Denver against a Carolina Panther defense who took the Panthers to the Super Bowl.  I'm avoiding Siemian for now.
Wrapping up value, we should revisit Derek Carr one more time.  Carr is projected to pull in top 5 FanDuel NFL points for QB's and has a mid-range salary of only $7,700.  Aside from Prescott's week 1 unique situation, Carr is a fantastic value this weekend.
This article originally appeared on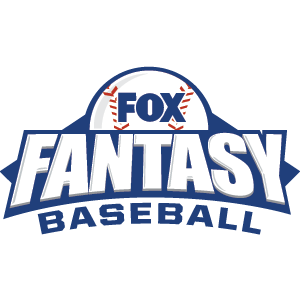 FOX Fantasy Baseball
Join or Create a Free League
Play Now!