The risks and rewards of targeting rookie wide receivers in fantasy football drafts
When most hear New York Giants' receiver Odell Beckham mentioned, the name triggers a swift flashback to this iconic play:
As mind-blowing as ODB's playmaking ability is, fantasy football owners were deterred from drafting the rookie out of LSU in 2014 because a hamstring injury forced him to miss a solid chunk of summer OTA's and training camp. According to MyFantasyLeague.com 2014 ADP numbers, Beckham was a late-round flier at best. For those who kept the faith and stashed him on their bench/IR in September, we all know the insane numbers Beckham posted the rest of the season.
For some context, here's a list of rookie receivers who ranked in the Top 50 in PPR-scoring at the position over the past three seasons:
What Beckham achieved in only 12 games during his rookie season was – with most superlatives lacking – incredible. Dating back to 1920, only one other receiver posted better numbers in a 12-game season (Pro-Football-Reference Play Index). The Rams' Elroy Hirsch finished with 1,495 receiving yards and 17 touchdowns in a dozen games back in 1951 – his sixth professional season.
Beckham is a rookie success story we may never witness again in our lifetime. While the other 12 receivers noted above made noise in year one, there's only 12 of them over the course of three seasons. That's the bad news. The good news is this 13-pack of rookie wide receivers averaged a solid fantasy stat line:
If you land yourself a rookie wide receiver in 2016 fantasy football drafts who averages 12.2 FPPG, give yourself a high five because based on three-year trends, you'll be one of fewer than five league owners who do this season.
2016 Fantasy Draft Rookie WR Strategy
Over the past three seasons, only one rookie wide receiver – who finished inside the Top 50 WR in fantasy points scored – was drafted after the third round in NFL Drafts. The Minnesota Vikings' Stefon Diggs ranked WR46 in PPR leagues among wide receivers last season. He averaged 11.5 FPPG in 13 games, but after recording four games of 85+ receiving yards the first month of the season, he didn't post more than 66 receiving yards in the other nine games.
Here are the nine rookie wide receivers drafted in the first three rounds of the NFL Draft. The final column highlights the rookie receiver team's need at the position heading into 2016.
I'm going to reserve judgement on Corey Coleman until owners are provided a clearer picture of the Browns' quarterback situation. RG3 has yet to sink his teeth into the starting role ahead of training camp. As tantalizing as the top drafted rookie wide receiver normally is in fantasy, Coleman is not one of the three names who stand out to me. Plus, his current ADP is WR45, which if played out in end-of-season point totals would make him Diggs 2.0.
The Giants' Sterling Shepard, Saints' Michael Thomas and Bengals' Tyler Boyd all join offenses in need of receiver upgrades with above-average quarterbacks. I'm not sure the same can be said of the other six guys. Josh Doctson makes a lot of fantasy owners drool, but the depth chart is crowded. He'll probably need a DeSean Jackson hamstring injury to earn the promotion early in the season.
While the Victor Cruz redemption season fascination remains on the minds of many, Shepard is currently in line to start opposite Beckham this season. Manning connected with Reuben Randle – his WR2 in 2015 – 57 times for 797 yards and eight touchdowns last season. Randle ranked WR32 in points scored at the end of the season. However, if Shepard and Beckham both start, the Giants have two receivers under six feet on the field. It's not ideal.
At 6 feet 3 inches, Michael Thomas becomes the Saints de facto Marques Colston in 2016. Drew Brees has his speed demon down the seam in Brandin Cooks, some reliable depth in Willie Snead and Brandon Cooks, and a new tight end for the third consecutive season in Coby Fleener, but to have a big body like Thomas will make the Saints' offense stronger. As his WR2 in 2015, Snead finished with 69 receptions and nearly 1,000 receiving yards with three touchdowns. Ben Watson caught 74 balls for 825 yards with six scores. There is definitely room for Thomas to make an immediate impact in this high-powered pass offense. Training camp and preseason visual evidence will tell us more.
With Marvin Jones now the Detroit Lions WR2, Mohamed Sanu the Falcons WR2 and Brandon LaFell in the twilight of his career, Boyd has an opportunity for an early promotion within the Bengals' offense. After more than a decade as the team's quarterbacks coach, Ken Zampese is now offensive coordinator. He's worked with Andy Dalton since he joined the franchise. I'm not saying the Bengals will mute the rush attack in 2016, but I do think Dalton and passing game will see an uptick in production year-over-year.
Be sure to check out my 2016 Rookie RB Risk vs. Reward Feature, which highlights some of the same themes.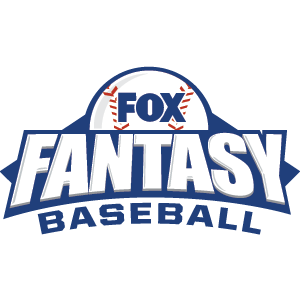 FOX Fantasy Baseball
Join or Create a Free League
Play Now!