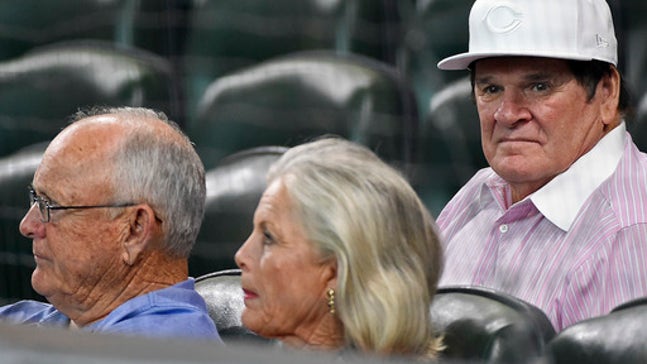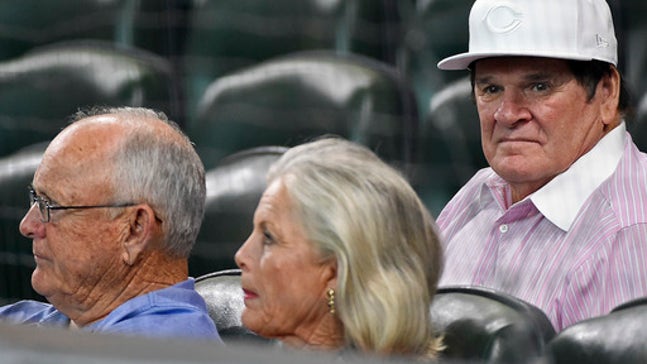 Pete Rose addresses Ichiro Suzuki's milestone
Published
Jun. 18, 2016 2:08 a.m. ET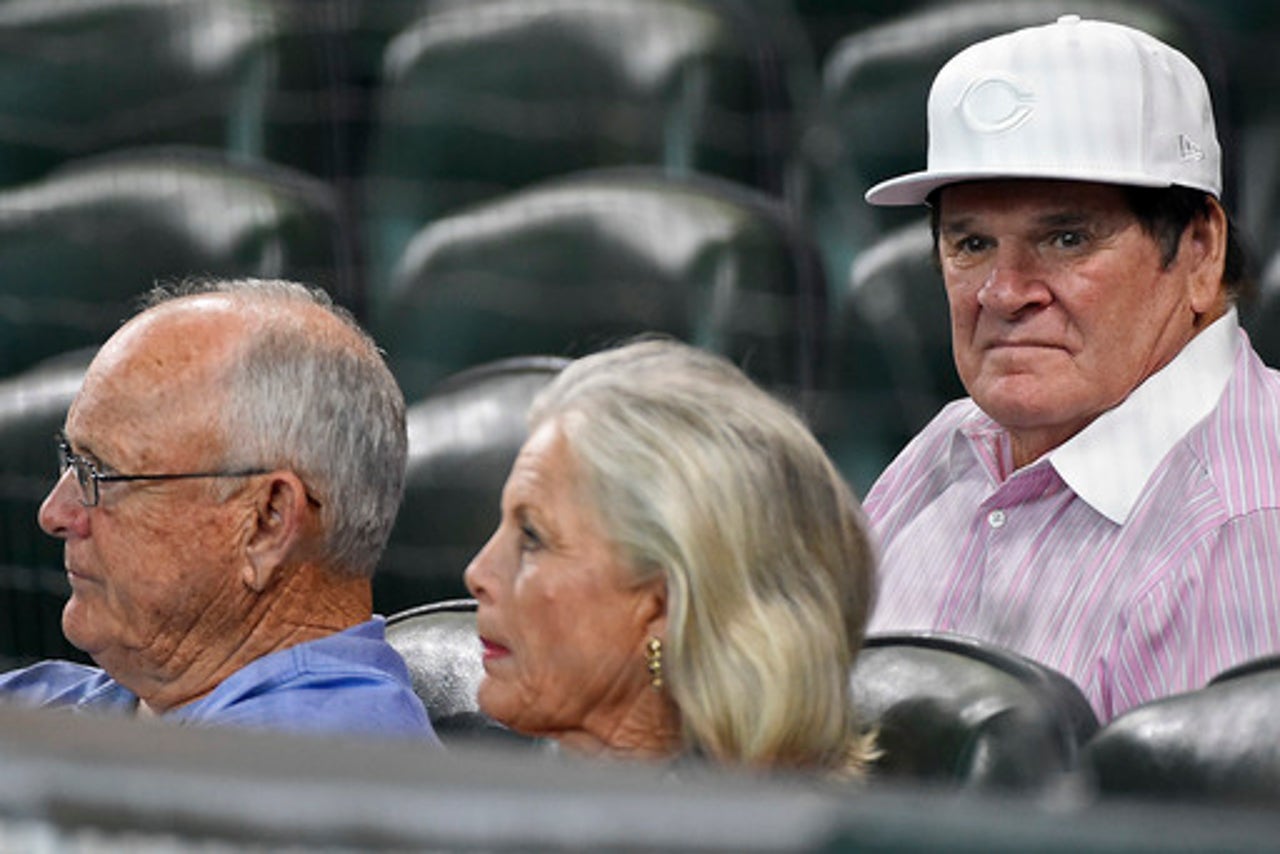 HOUSTON — Pete Rose has plenty of respect for Ichiro Suzuki.
He simply doesn't understand why Ichiro's professional hits in Japan count toward his hit total if Rose's minor league knocks aren't considered part of his number.
Ichiro was honored this week when he reached 4,257 hits between the Japanese and North American major leagues, surpassing Rose's total from Major League Baseball. Rose is the all-time MLB hits leader with 4,256.
''If you're talking about professional hits, I've got 4,683 of them,'' Rose told The Associated Press on Friday night, adding his minor league total to his MLB record. ''Because I believe a professional hit, and I'm not talking about Ichiro now, but I think a professional hit is when you get paid to play ball and you get hits. I played two years and two months in the minor leagues, and so I've got a lot more professional hits than anybody.''
Ichiro added a hit on Friday night to give him 2,980 hits in MLB to go along with the 1,278 he accumulated for Orix in the Pacific League in Japan from 1992-2000.
When asked about Ichiro recently. Rose was quoted by USA Today as saying: ''the next thing you know, they'll be counting his high school hits.''
But Rose denied saying that on Friday.
''I didn't say the high school hits thing,'' he said. ''I would never say the high school hits thing because I've got high school hits, too. That's not any part of the discussion.
''The only thing I ever said is I don't understand why they want to count his professional hits and not my professional hits, and it's only fair to say that.''
While irked that some believe Ichiro has more hits than him, he still raved about the Japanese star overall.
''Ichiro's a Hall of Fame player, there's no question about it,'' said Rose, who is ineligible for the Hall of Fame over his admitted gambling on baseball. ''Of course, when you get 3,000 hits, which he'll get in the next couple of weeks, that's the ticket to Cooperstown. He's had a great career. He probably will go in our Hall of Fame, no question about it and he'll probably go in the Japanese Hall of Fame.''
The 75-year-old Rose said he'll applaud Ichiro when he reaches 3,000 hits, but he couldn't help but throw in his hit total one last time.
''Absolutely because he'll be the 30th guy to get 3,000. There's been two get 4,000 and I'm the only one you're going to talk to at the present time because the other one is Ty Cobb,'' Rose said with a smile and a chuckle.
---
---