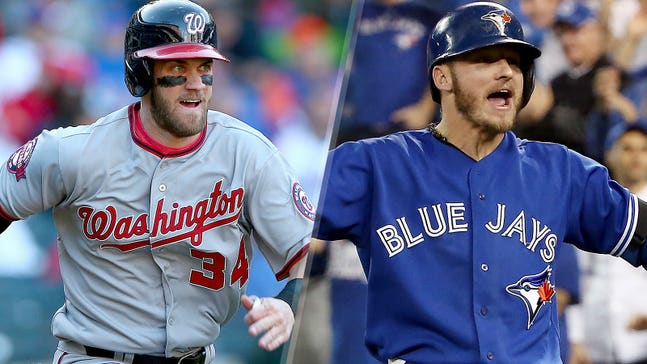 Nationals' Harper, Blue Jays' Donaldson win Hank Aaron Awards
Published
Nov. 1, 2015 1:16 a.m. ET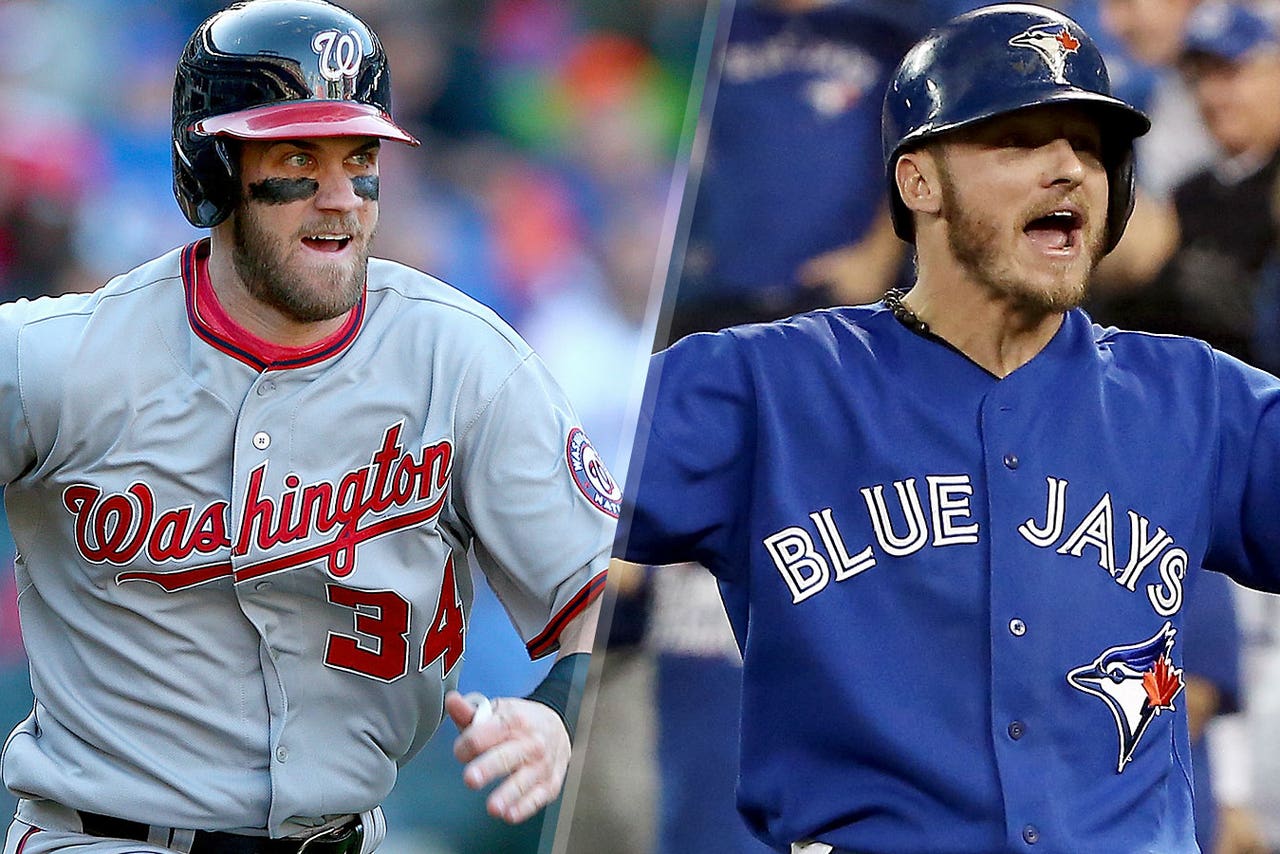 Toronto's Josh Donaldson won the American League's Hank Aaron Award, and Washington's Bryce Harper was voted the NL honor.
The award, established in 1999, is given to the most outstanding offensive performer in each league as determined by fans and a panel of Hall of Famers selected by Aaron.
Donaldson hit .297 with 122 runs, 41 doubles, 41 homers and 123 RBI as the Blue Jays reached the playoffs for the first time since winning the 1993 title. Harper batted .330 with 118 runs, 38 doubles, 42 homers and 99 RBI.
---
---