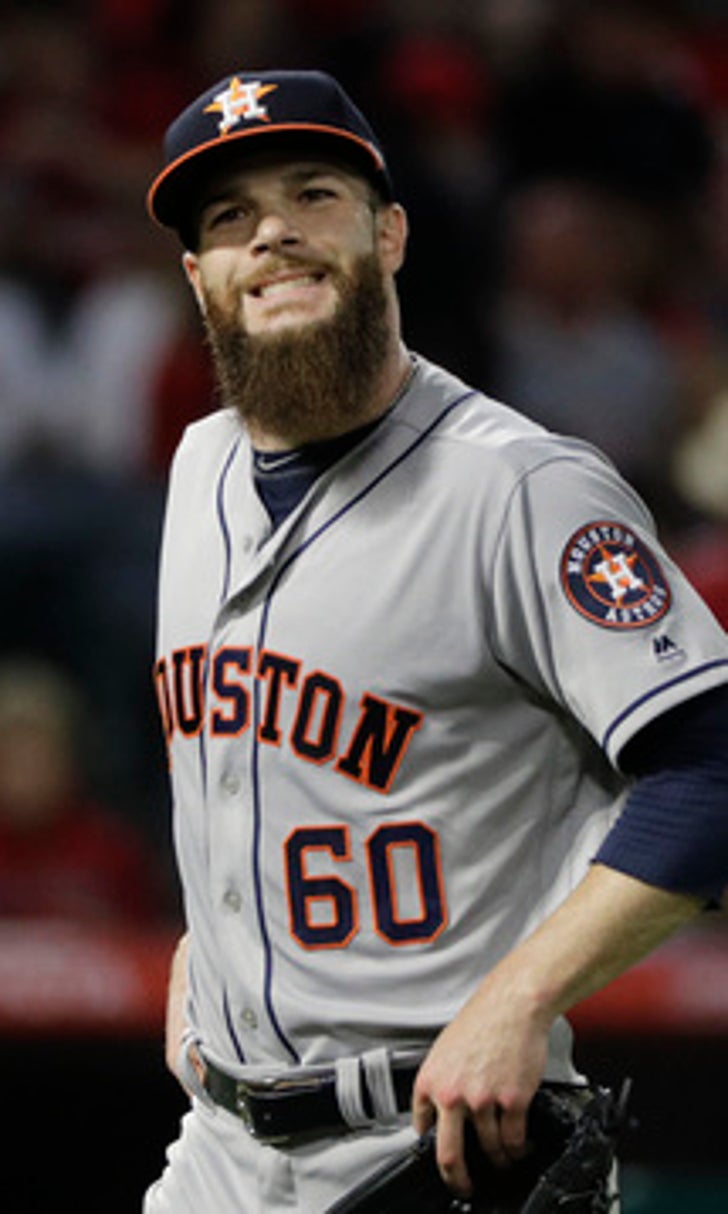 Houston ace Keuchel won't throw for about a week
BY AP • June 10, 2017
HOUSTON (AP) Houston ace Dallas Keuchel won't begin throwing again for about a week as he recovers from neck discomfort that has landed him on the disabled list for the second time this season.
Keuchel was scratched from his start on Wednesday at Kansas City and placed on the 10-day disabled list a day later, a move retroactive to June 5. It's the same problem that put him on the disabled list earlier and caused him to miss one start.
''It's not something that I want to keep re-aggravating every time I go out there every five days,'' Keuchel said.
''I'd rather nip it in the bud right now and make sure it's fully gone than go back out there and enjoy being healthy.''
He isn't sure when he'll return, but expects to miss at least two more starts.
Keuchel has been one of the best pitchers in the majors this season, posting a 9-0 record and a 1.67 ERA, both MLB bests. His return to form this season after struggling last year in the follow-up to a 2015 season where he won the American League Cy Young Award has helped the Astros to the best record in the majors.
He said the pain in his neck varies from a dull ache to a more sharp pain when he pitches. Keuchel acknowledged that he probably came back a bit too quickly from his first stint on the disabled list. But at the time he thought he had improved enough to return.
''If I had to look back right now, I maybe would have missed one more start instead of coming back after just one,'' he said. ''But I felt in a good enough position to go at it again and think it's gone.''
When Keuchel was scratched on Wednesday, the team said that he was dealing with an illness before the Astros revealed on Thursday that his neck problem had returned.
He said Saturday that he had been fighting through a virus for the past week that had caused him to lose about 10 pounds, which made it more difficult to deal with his neck issue.
''It just compounded it,'' he said. ''I'm just finally getting over that.''
---
More AP baseball: https://apnews.com/tag/MLBbaseball
---
---