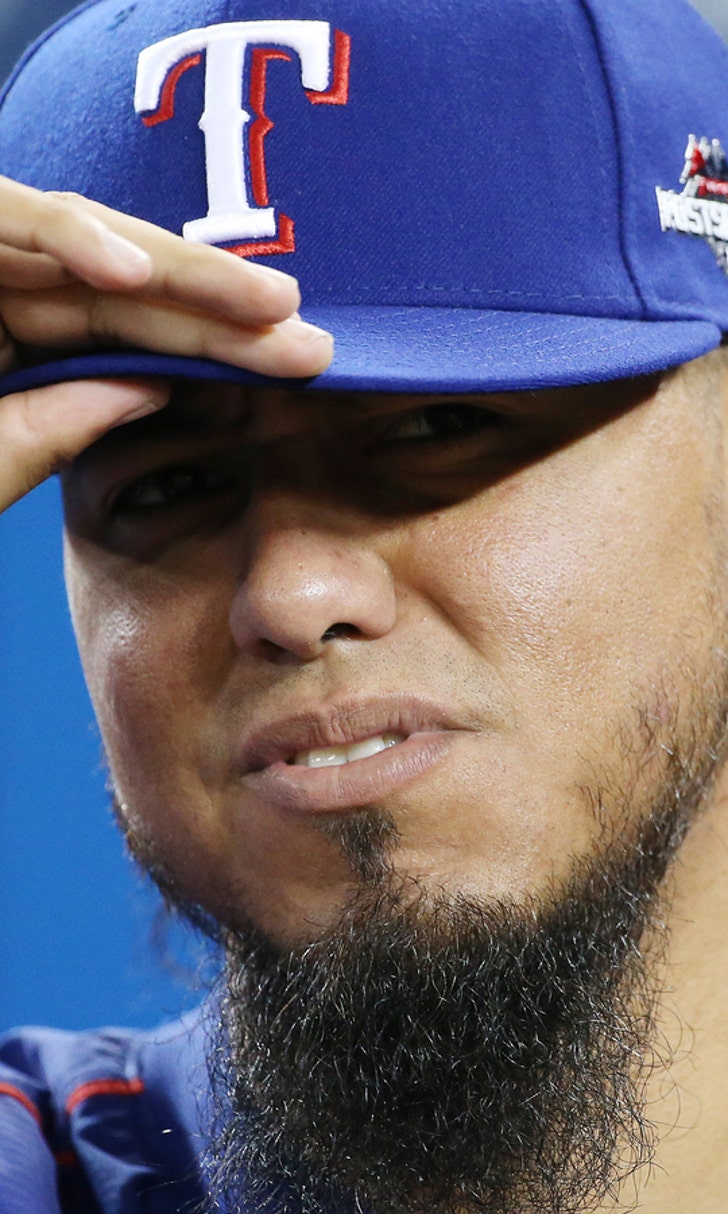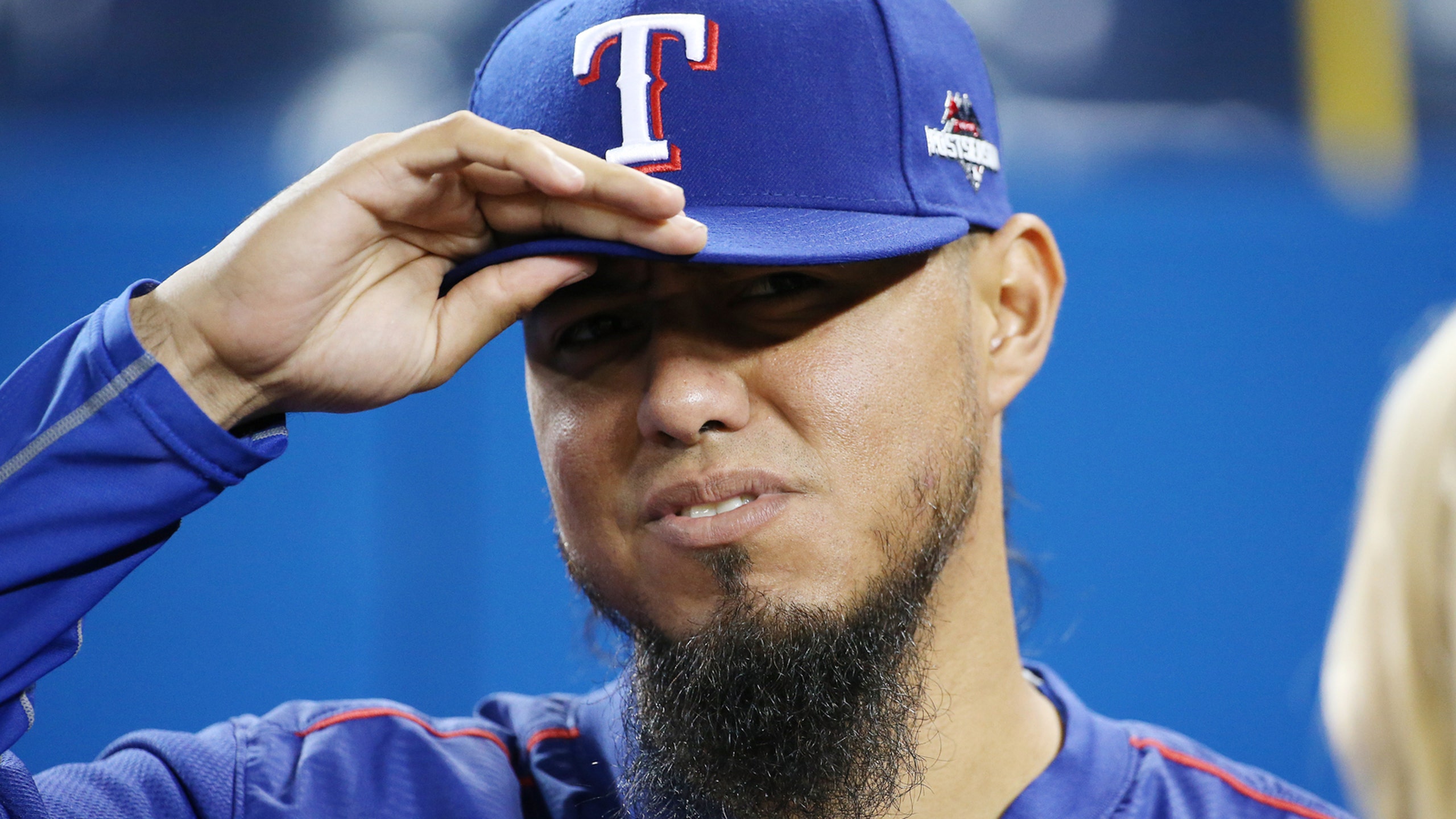 Farewell or welcome back to Yovani Gallardo and Colby Lewis in Texas?
BY foxsports • November 13, 2015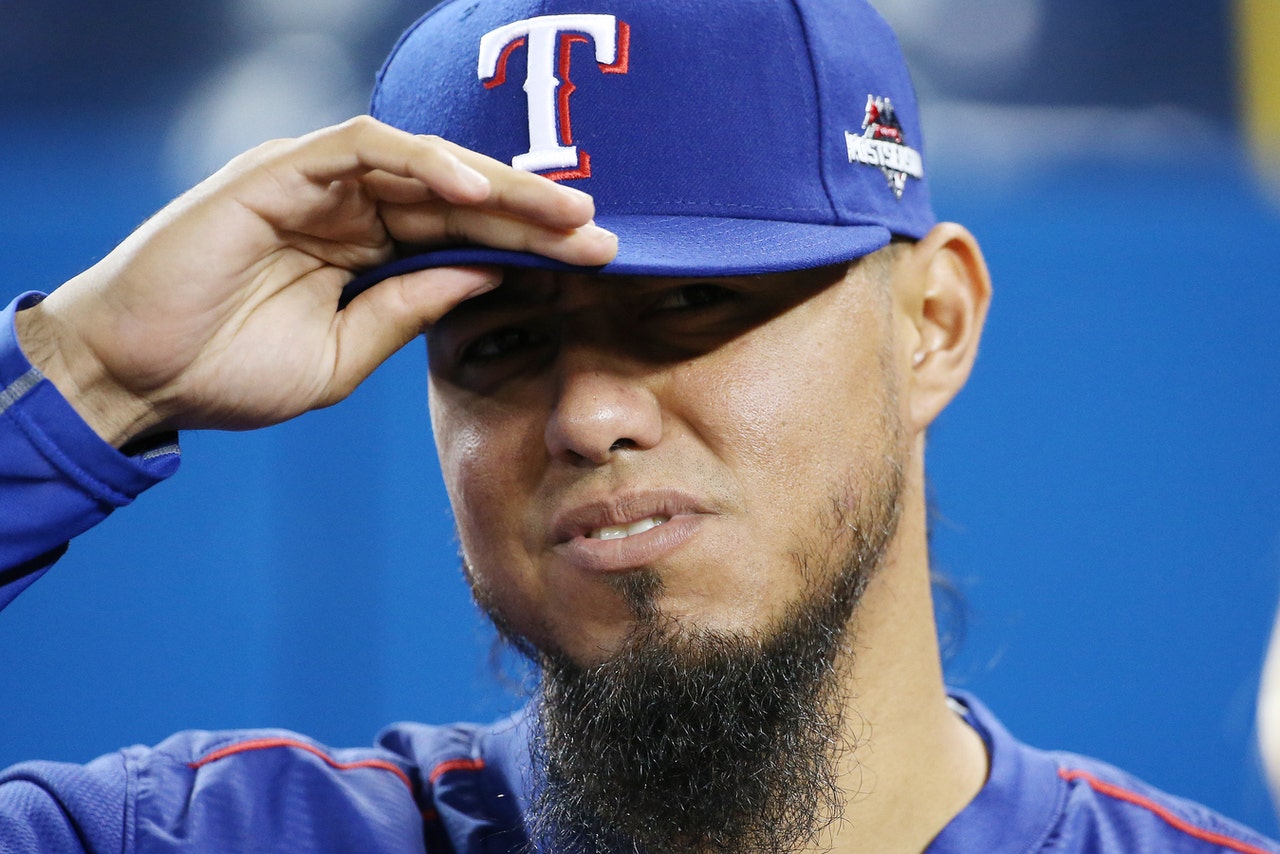 by Travis Koch
The Texas Rangers' starting rotation was somewhat of a crapshoot in 2015. With Tommy John surgery striking both Yu Darvish and Martin Perez, Texas was left scrambling for adequate arms that could keep them from drowning early. The team entered the 2015 campaign with a rotation led by Derek Holland, followed by Yovani Gallardo, Colby Lewis, Ross Detwiler, and Nick Martinez.
Derek Holland lasted a whole inning in his first start of the season before being sidelined for the following five months. Nick Martinez came out of nowhere to take on the role of the club's ace, posting an ERA of 0.35 in April, and placing himself among the Major League leaders in ERA in the opening two months of the season. Martinez's out of this world production would inevitably come to an end, however instead of gradually regressing, the young arm completely plummeted. His sudden collapse was aimed towards being overworked, a valid reason for someone who hasn't taken on many big league innings in his career. Nevertheless, Martinez essentially vanished for the remainder of the year. Don't forget about Ross Detwiler. Actually go ahead and forget about him, he was basically a ghost during his brief time with the Rangers.
With those three out of the picture early, some serious pressure was added to Yovani Gallardo and Colby Lewis. Both pitchers took on a major workload, Gallardo contributing 184 innings throughout the season, and Lewis eclipsing the 200 innings mark. Both pitchers started 33 games in 2015, completely avoiding the disabled list. Gallardo's season highlight spanned over 33 1/3 innings in which he did not give up a run; Lewis' season highlight came against the Oakland Athletics in which he took a perfect game into the 8th inning, eventually concluding the game with a complete game shutout. Both pitchers showed serious grit throughout the season, Gallardo taking his grit to the postseason, giving the Rangers a quality start in a pressure-packed game one of the ALDS at Rogers Centre.
Point being, Gallardo and Lewis gave the Rangers, and surely various other teams, something to think about as they enter free agency.
Texas already acted on Gallardo, reaching out to him with a qualifying offer of $15.8 million for a one-year contract. As of Friday morning, Gallardo chose to deny the offer and test the market. No player in the history of the MLB had accepted a qualifying offer until Houston Astros' outfielder Colby Rasmus did so this offseason. Although the odds are heavily against accepting a qualifying offer, it seemed Yovani Gallardo may be the guy to do it. Fort Worth, Tx is home to Yovani Gallardo. He grew up in North Texas and attended Trimble Tech High School in Fort Worth. His returning home was one of the major draws to the Rangers during his first go around. But a proven 29-year-old veteran coming off an impressive season will certainly lure the attention of numerous clubs.
The Rangers played their hand well regarding Gallardo, taking somewhat of a win-win approach. If he accepted the offer, Texas would once again obtain a solid middle of the rotation starter who will add significant depth to an already talented starting staff. However with Gallardo denying the offer, Texas can take the $15.8 million and allocate it elsewhere, perhaps to an additional outfielder or maybe contribute the money to the Mike Napoli fund. They also keep the option of re-signing Gallardo. Texas seems hesitant to make a multi-year commitment to Gallardo, but there remains an outside chance he returns to home.
As for Colby Lewis, the veteran 36-year-old won't be near the hot commodity of Yovani Gallardo. Lewis had a career year in terms of wins, posting an encouraging 17 of them, however he somehow managed to earn those 17 wins while posting a 4.66 ERA, much thanks to the Rangers offense. Yes wins are the most important statistic in regards to a team's success, but much more goes into the critique of a future free agent signing. Teams interested in Lewis will be deterred by his age and concerned with his durability. What they will like is his veteran knowledge and workhorse mentality. Unfortunately for Lewis, those two characteristics won't make him a whole lot of money. Surely there will be a club out there looking for an experienced arm who can eat some innings. The Rangers may make Lewis a modest offer to return to his comfort zone in Texas, but he will likely no longer be a key man in the team's rotation.
There is plenty of time left to make deals, however at this point, it appears Yovani Gallardo's brief time with the Texas Rangers will come to an end, alongside Colby Lewis' long run in Texas.
More from isportsweb.com:
---
---