With Jrue Holiday's recent health woes, is Tyreke Evans the Pelicans' point guard answer?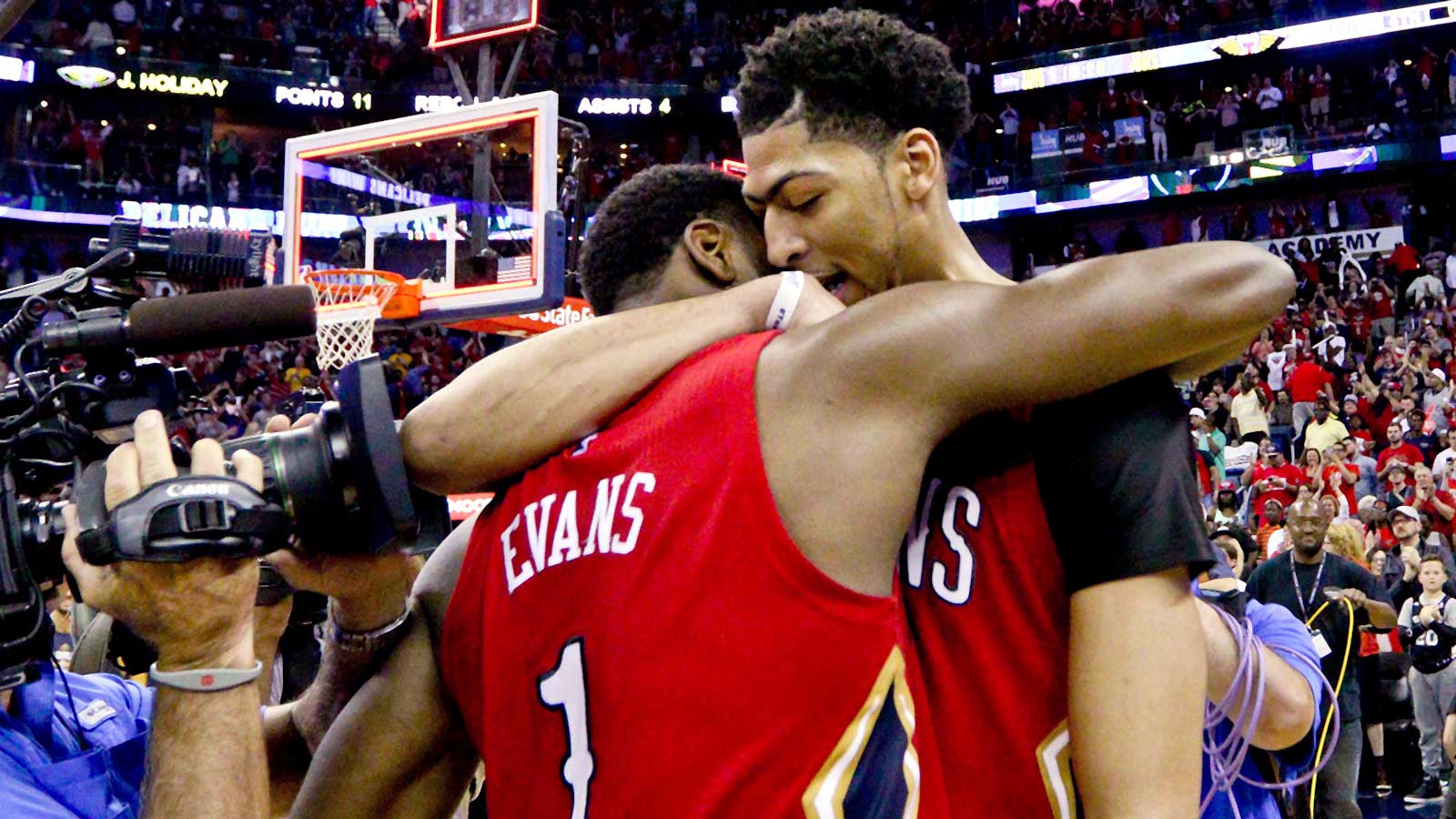 There's a fairly vocal contingent of the basketball watching online community that derides New Orleans Pelicans guard Tyreke Evans. While there's no arguing with Evans' knack for getting to the rim, and his handles are above reproach, the knock has always been that his scoring talent precludes him from getting others involved.
Anyone staunchly adhering to that opinion after 2014-15 didn't pay much attention to Evans and the Pelicans, however. With starting point guard Jrue Holiday once again hampered by injury — the young guard has played just 74 total games over the past two seasons — Evans was spectacular as he filled the playmaking void for New Orleans.
And those two factors — Holiday's health and the versatile game Evans flashed this season — has the Pelicans at a crossroads, according to Bleacher Report's Thomas Duffy. Should Evans be the starting point guard in New Orleans next season?
New Orleans paid a pretty hefty price to acquire Holiday a couple years back, but that's a sunk cost at this point. The only real consideration for the Pelicans is putting the best possible team around Anthony Davis. Duffy argues that Evans fits that bill better than Holiday at this point in their careers: "Physically, Evans (6'6", 220 pounds) is bigger and stronger than the shifty Holiday (6'4, 205 pounds). Evans has the quicks to beat opponents off the dribble but is also burly enough to barrel 'em over when he puts his head down.
"Early in the season, and for much of his career, Evans had a tendency to get a little shot-happy. He'd drive into the paint and, instead of tossing a lob or kicking out to the three-point line, would launch a wild, contested shot.
"But once he was slotted as the starting floor general, Evans began to look for his teammates while still remaining aggressive with the rock."
It's that apparent change in Evans' approach last season that makes this a legitimate question. If he reverts back to the scoring-focused shooting guard of old, then Holiday is clearly the answer as the offensive initiator. The point of the Pelicans' offense should be getting Davis' looks at his spot from midrange and, of course, at the rim, and using the gravity of The Brow's presence to generate open 3-pointers. Those things are only possible with a point guard who's looking to make plays for others.
If Holiday is healthy, then New Orleans has the best of both worlds — a two-point guard-esque system while still having a "true" shooting guard on the floor in Evans. But if not, the Pelicans might have to think long and hard about moving on with Evans at the wheel.
(h/t Bleacher Report)
Photo Credit: Derick E. Hingle/USA Today Sports