Win In 6 Podcast #89: Point Guards Fitting In And Giannis Hype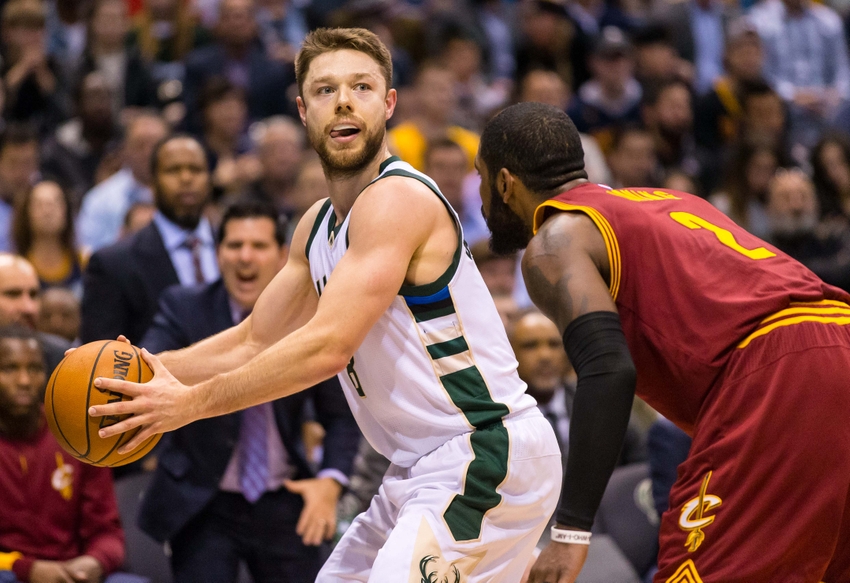 In the latest edition of our Milwaukee Bucks' Win In 6 Podcast, we discuss how the Bucks are getting what they need from the point guard spot and the continued hype surrounding the Greek Freak.
It's that time of week again as our team gets together to discuss the latest Milwaukee Bucks' news and most important conversation points in our "Win In 6 Podcast"!
When the Bucks racked up a three-game win streak only a couple of weeks ago, we weren't sure if this team would ever reach such heady days again this season. Thankfully, we were wrong, and this week's podcast comes to you fresh off the back of a 4-0 week for Milwaukee.
On top of taking care of the kind of games they should really be winning, the Bucks also picked up an incredibly memorable win over LeBron James' Cleveland Cavaliers in the past seven days.
With a performance unlike any previously seen from this emerging, young Bucks team, we discussed where that win ranks in the annals of recent great Milwaukee victories.
Having spent much of last season and into the summer obsessing over what the Bucks were getting, not getting and needed from the point guard spot, it's slid somewhat under the radar as to just how well the likes of Matthew Dellavedova and Malcolm Brogdon have performed at that position so far this year.
Although both players have flaws and have struggled in some elements of their game in the early part of the season, the way they think their way around the court has been a common theme, and one that the Bucks seem to be benefitting from.
Since we devoted a glowing segment to praising Giannis a week ago, Greek Freak fever has swept the NBA nation. As a result, we revisit to talk about Giannis' week, his All-Star chances, and the comments his coach has been making about him of late.
As usual, our mailbag was on hand to wrap things up too, with questions on how Jason Kidd views himself as a coach, the Bucks' upcoming schedule and more!
Joining me for this week's episode, as usual, was contributor and podcasting phenomenon Jordan Treske.
If you've any thoughts on anything specific discussed in this podcast, let us hear them at winin6podcast@gmail.com.
Make sure to follow us on SoundCloud, add us on Stitcher, and subscribe on iTunes to never miss an episode of Win In 6 in the future. Also if you like what you hear, rate and review us in the iTunes store. You can also find us on Facebook and Twitter.
Also, if you love listening to Win In 6, you now have a chance to pick up some apparel and merchandise with our Brandon Jennings inspired logo and more! Check out the various options in our store here.
As always, let us hear your more general thoughts and feedback too, and get thinking on your mailbag questions for next week's podcast.
More from Behind the Buck Pass
This article originally appeared on