Win In 6 Podcast #74: Original Milwaukee Bucks Owners, Championship Win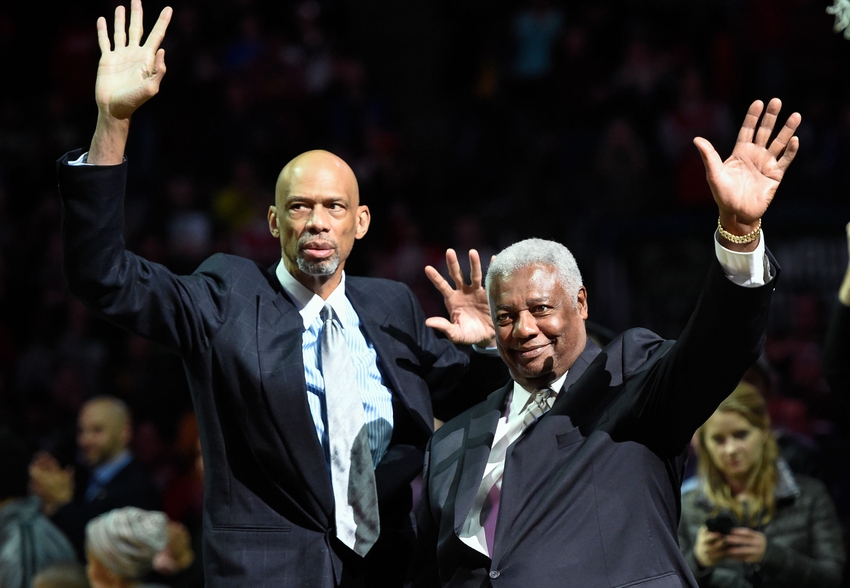 In the latest edition of our Milwaukee Bucks' Win In 6 Podcast, we look at the early stages of the team's history and the key figures and events involved.
It's that time of week again as our team gets together to discuss the latest Milwaukee Bucks' news and most important conversation points in our "Win In 6 Podcast"!
This week, much as it has been with our content on site of late, things are going to be a little different on the podcast as we continue to mark our very own Bucks History month.
While our focus is normally directed towards the day-to-day happenings of the Bucks in 2016, and occasionally the future (as a potential source of solace), we've decided to take some time to recognize everything that brought the Bucks up to this current point.
In terms of the podcast that starts off with this week's episode where we reset the clock and travel all the way back to the late 60s/early 70s, easily the most important period in the history of the Bucks.
We discuss how the Bucks came to be in Milwaukee in 1968 and perhaps most interestingly of all the major role played by Vince Lombardi and the Green Bay Packers.
From there we moved on to the nickname itself. We know them today as the Bucks, but what about the other options that were all in play at that time? How does Bucks actually stand up objectively as an NBA team name?
Rarely spoken about in the present day, but as the men who made this all possible, we also shone a light on the fascinating ownership duo of Wesley Pavalon and Marvin Fishman.
Also on the agenda was a look at the greatest point guards ever to suit up for the Bucks, as well as some brief present day discussion on the training camp additions of Orlando Johnson and Xavier Henry.
As usual, our mailbag wrapped things up with questions on Milwaukee's near-miss on Julius Erving, the Knicks' low-ball Kareem offer, greatest Bucks uniforms and ideal modern day backcourt partners for Oscar Robertson.
Joining me for all of this is regular podcast guest and contributor at the site, Jordan Treske and for one week only, site expert Ti Windisch!
If you've any thoughts on anything specific discussed in this podcast, let us hear them at winin6podcast@gmail.com.
Make sure to follow us on SoundCloud, add us on Stitcher, and subscribe on iTunes to never miss an episode of Win In 6 in the future. Also if you like what you hear, rate and review us in the iTunes store. You can also find us on Facebook and Twitter.
As always, let us hear your more general thoughts and feedback too, and get thinking on your mailbag questions for next week's podcast.
More from Behind the Buck Pass
This article originally appeared on