What does Garnett's buyout mean for both himself and the Timberwolves?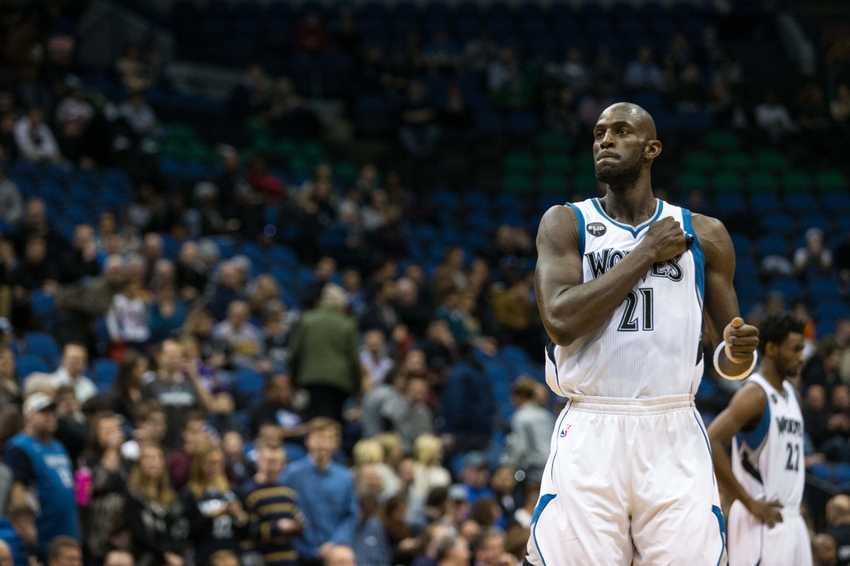 When news came down late on Thursday that Kevin Garnett was in advanced discussions with the Timberwolves involving a buyout of his contract, many thoughts came to mind.
The rumored contract buyout between Kevin Garnett and the Timberwolves could have meant a number of things: Is it really the end for KG in Minnesota? Would he play for another organization before officially retiring? Would he be interested in coaching or joining the front office?
We found out nearly 24 hours later, of course, that not only are Garnett's playing days in Minnesota over, but that he is officially retiring from the NBA and won't play for any other teams.
It's no secret that his health is questionable, at best. The Wolves owed Garnett $8 million this season, a hefty number for a second or possibly third big off the bench who can only play limited minutes.
Granted, his presence does play a huge roll in the tailoring an inexperienced young roster that is full of promise. But in this case, is KG's "something" he can offer better than nothing at all?
More from Dunking with Wolves
Butts filled seats in the Target Center for years to see The Big Ticket, and many of those same butts, including mine, came back to have a chance to see him upon his return to Minnesota.
A chance.
KG only played in 43 games upon his return to the Twin Cities late in the 2014-15 season, and even though he started all of those games, he only averaged a measly 17 minutes per game.
These aspects are certainly something. But is it enough? If the Timberwolves want to garner attention from the rest of the league and live up to the hype, they will need more than that. The days of expecting valuable minutes from Garnett have come and gone.
However, I'm not convinced that his time in Minnesota is done. Garnett would be a perfect candidate to become a member of the Wolves coaching staff, had he any interest. He has more or less filled that position over the last year and a half anyway.
He obviously didn't want to put his knees through another year of torture just to be a part of a contender, and that's understandable. Garnett is a role-player at best on any other team, and he wouldn't have had the same marketing or PR effect on any other squad if he had chosen to head to a different organization.
It may be an unpopular opinion among KG lovers (and I truly am one), but the buyout has the potential to be a win-win for the organization and Garnett himself. The buyout allows the Wolves to free up a roster spot and cap room, which they can use to bring in another veteran leader. (They could be well on their way with the audition of Rasual Butler in training camp.)
On Kevin's side, it gives him the opportunity to explore his post-playing career option, whether that's remaining with the Timbewolves organization or not.
After all, if you love something, let it go, right?
Either way, keep an eye out for how all of this plays out over the next few days. Don't be surprised if he ends up staying in Minnesota in some capacity long-term. As the man himself once said, "Anything is possible!"
This article originally appeared on