Waiters, Williams likely starters when regular season begins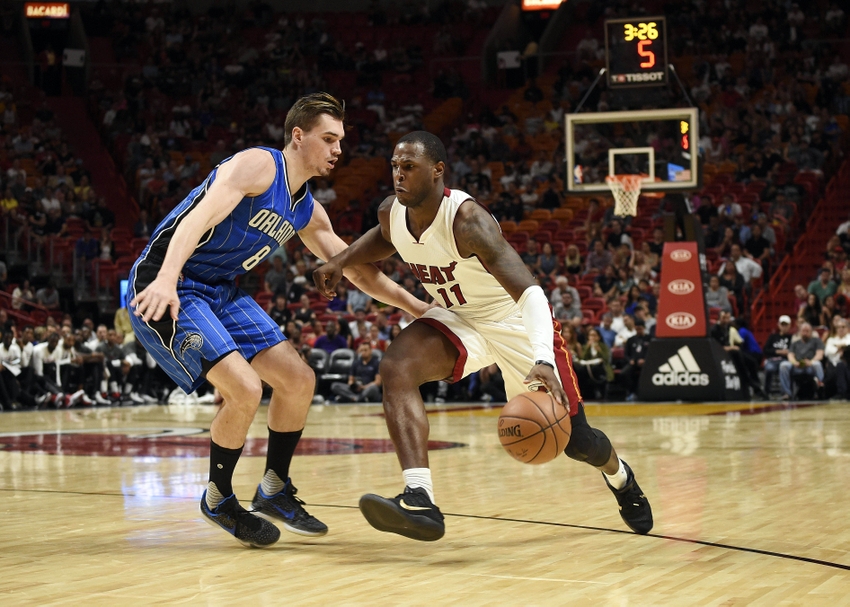 The Miami Heat seem to have settled on Derrick Williams and Dion Waiters as the starters at power forward and shooting guard. At least for now.
It seems like the Miami Heat have settled into a starting lineup. For now. Derrick Williams has won the starting spot at power forward and Dion Waiters will slot in as the starting shooting guard, at least until Josh Richardson returns.
Via Ira Winderman, of the South Florida Sun-Sentinel: 
At the moment, it looks like the season-opening starting lineup will be Whiteside, Williams, Winslow, Dragic and Waiters (at least until Josh Richardson returns).
Williams started at the 4 in the Miami Heat's win against the Orlando Magic Tuesday, and finished with seven points, three rebounds and two assists in 23 minutes. Waiters scored 15 points in 27 minutes.
Richardson is still recovering from a knee injury he suffered before training camp, but it the likely starting shooting guard once he returns. Waiters' play has been impressive, showing he can score at a high rate while also getting his teammates involved by creating shots for them.
Of Miami's power forwards, Williams is the most versatile. He can get rebounds and push the ball up the floor and, when he gets hot, can be a threat to shoot from outside. Of the other options, Luke Babbitt has been injured for the last few games while James Johnson has been used as a backup center at times.
Williams has scored at least 10 points in three of his six preseason appearances.
This article originally appeared on