Views from OKC: THE MAGNIFICENT RETURN OF DION WAITERS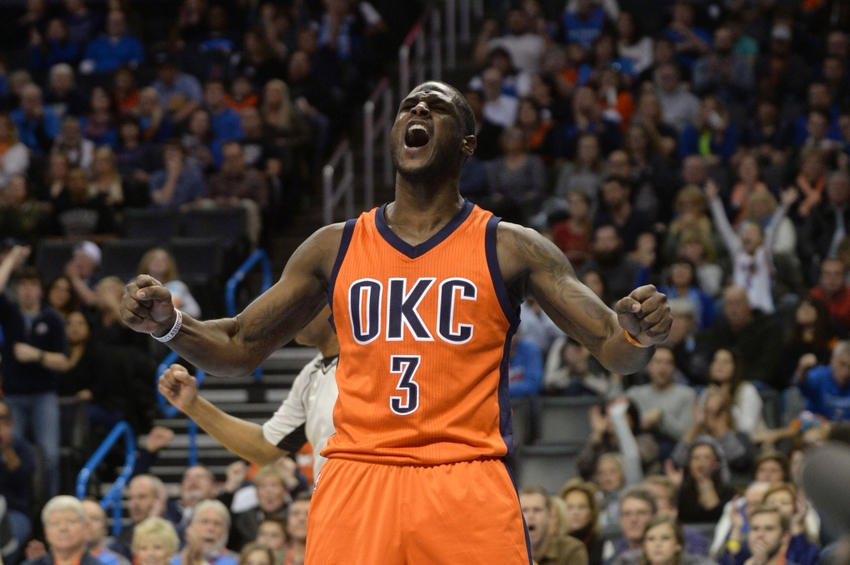 Welcome to Views from OKC, Thunderous Intentions daily roundup of the best Thunder stories across the web.
New to Views from OKC? Glad to have you here, and I hope you'll make this a daily destination. Well, let's get started!
"Unfortunately, we didn't get to see whether or not Dion could build on a solid playoff performance and take the next step in Oklahoma City. Sam Presti traded for Victor Oladipo, Kevin Durant left, and Waiters was essentially released to make room for the new contract of Russell Westbrook."
Screw the return of Kevin Durant, THIS is the return that I care about. Dion is going to shoot at least 40 times tonight; he wants to prove that Sam Presti messed up by trading for Victor Oladipo. Presti made the right move, but I wish Dion was still on this team. He's just so much fun.
"Justise Winslow is the latest NBA player to experience something out of the ordinary at a supposedly haunted Oklahoma City hotel. The second-year player on the Heat said he saw his bathroom door moving on its own while he was in the shower at the Skirvin Hilton Hotel. The Heat were in town to play the Thunder."
Want your voice heard? Join the Thunderous Intentions team!
I love this. Oklahoma City has become home to the scariest defensive team in the NBA and scariest hotel in the NBA! That's something we all should be proud of. The best part of this whole story is that Winslow and Tyler Johnson are so afraid of a running faucet that they are now bunking together. I'll bet they secretly cuddle..
More from Thunderous Intentions
"As stated earlier, Domantas is a quick study and evidently, highly coach-able, and with the affable Steven Adams and a crafty defensive veteran like Nick Collison serving as mentors, he quickly began to be in the right spots at the right time. However, the beneficial outcomes still had yet to manifest."
Watching Sabonis' progression in only six games has to be a real fear for the rest of the NBA. By all accounts the rookie is one of the quickest learners in quite some time, and the WTLC peeps do a great job of breaking it down. This year won't be the year of Domas, but next year? This kid is going to be a great power forward, mark my words.
This article originally appeared on