Utah Jazz Waive Chris Johnson; Opening Night Roster Set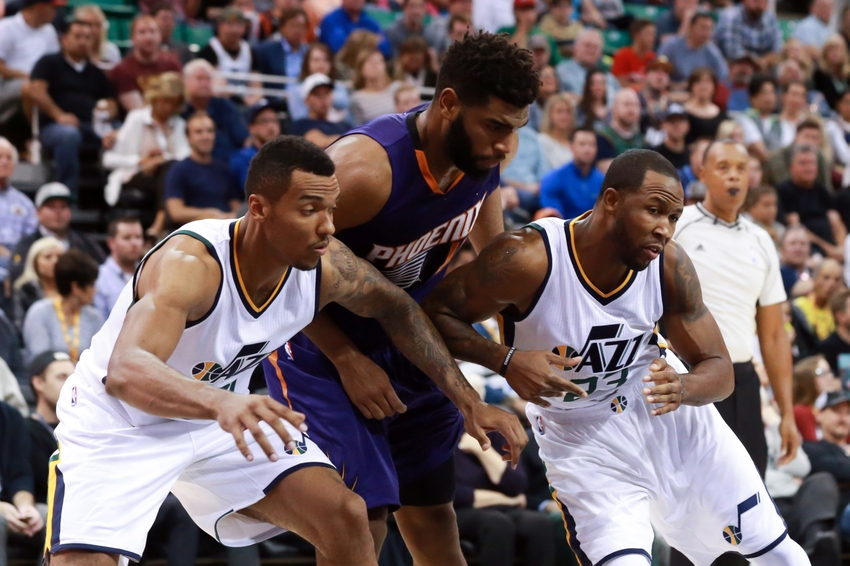 With opening night of the 2016-17 NBA season on the horizon, the Utah Jazz made Chris Johnson their final roster cut.
Being a team with 14 guaranteed contracts on the books for the upcoming season, there hasn't been much drama for the Utah Jazz as they've worked to trim down their camp roster to the 15-man regular season maximum. However, competition for that final spot has been surprisingly stiff.
Big man Jeff Withey and guard-forward Chris Johnson have each made a case for inclusion on the opening night roster. Moreover, injuries in both the frontcourt and on the wings have worked to make the decision even more difficult. Nevertheless, as The Highlander teaches us — there can be only one.
Despite a valiant effort from CJ, it seems that Withey is that one.
The Jazz announced on Saturday that Johnson has been waived, making him the team's final cut. Although Gordon Hayward will miss several games with a broken finger and Alec Burks' status continues to be up in the air, the Jazz elected to go with size and rim protection over wing depth.
Johnson appeared in 82 games with the Jazz over the course of the last two seasons. He averaged 3.5 points and just under two rebounds in 13 minutes per game in that time.
He had a particularly good preseason run, averaging five points and 2.3 rebounds in 11 minutes per contest. He also managed to shoot 53 percent from the field, had a net rating over 34 and a PER of 22.62.
Johnson's reputation as a hard worker, intimidating defender and high energy player is well-known. Jazz guard Dante Exum called Johnson the hardest working player he's ever been around and was reportedly saddened by news of his release.
Meanwhile, Rudy Gobert took to Twitter with words of encouragement for Johnson–
Good luck to my bro Chris Johnson. This guy is a NBA player, and a tough one.

— Rudy Gobert (@rudygobert27) October 22, 2016
More from Purple and Blues
After the final cut, Utah's opening night roster includes point guards George Hill, Dante Exum, Shelvin Mack and Raul Neto, Gordon Hayward, Rodney Hood, Alec Burks, Joe Johnson and Joe Ingles on the wings, and big men Derrick Favors, Rudy Gobert, Trey Lyles, Boris Diaw, Joel Bolomboy and Jeff Withey.
This article originally appeared on