Utah Jazz Video: Hayward's Gaming, Bolerjack on Okur, Renovations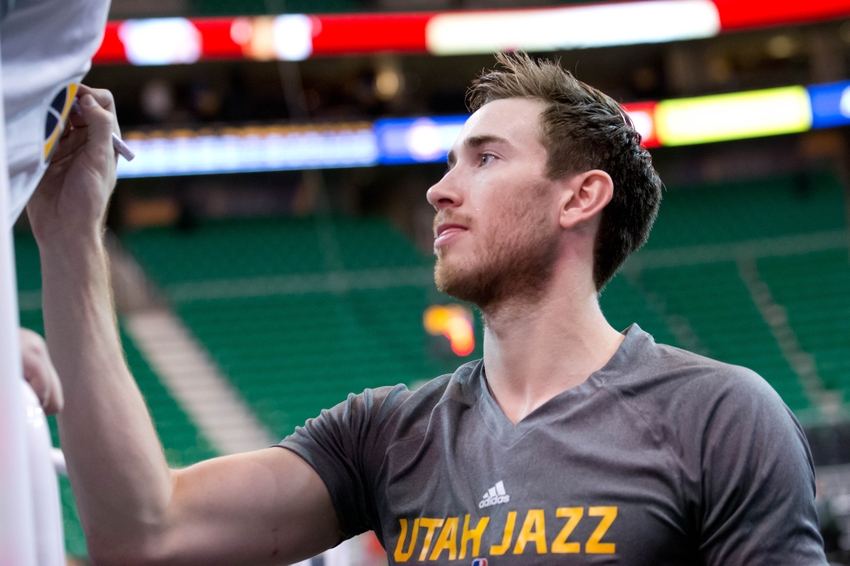 A trip down the Utah Jazz YouTube rabbit hole offers a look at Gordon Hayward's recent gaming session with fans, Craig Bolerjack on Mehmet Okur and VSHA renovations.
There's a lot going on in Utah Jazz land right now, and not just at the Zions Bank Basketball Center where players have gathered for open gym. One Jazzman making news is Gordon Hayward.
Hayward is a noted gamer; his prowess at League of Legends, Starcraft, Clash Royale and Halo, among other games, is well-known. He even has an endorsement deal with the gaming hardware company HyperX. This week, Hayward got his game on with Jazz fans in Salt Lake City.
The team's leading scorer last season made an appearance at the Microsoft Store at City Creek Center to play FIFA '16 with fans at an event put on by HyperX.
Here's a video of the event from the Deseret News' Ryan McDonald (who, by the way, is a great follow for Utah sports @RyanWMcDonald)–
Bolerjack on Memo
If you're like me, you had mixed emotions when it was announced that former Jazz star Mehmet Okur would be joining the Phoenix Suns as a player development coach. Memo had been back with the Jazz for the last two years as a team ambassador and occasionally worked with the team's big men on the court.
Just this month, the former All-Star was snapped sharing some shooting knowledge and running drills with Derrick Favors.
So while fans were undoubtedly pleased to see Okur get a new gig, bidding adieu to one of the organization's most beloved figures is tough.
Nevertheless, "The Money Man" remains one of the greatest players in the history of the Jazz franchise. Jazz television commentator Craig Bolerjack spoke about Okur's exploits, as well as the origin of his Money moniker in this feature for the Jazz–
More from Purple and Blues
VSHA Renovations
Finally, the Jazz announced their renovation plans for Vivint Smart Home Arena earlier this week. Our own Jared Woodcox ran through some of the changes the team is looking to make to improve the fan experience at the arena, but if you're looking for the full presentation, here's a full video of the event from the Jazz–
This article originally appeared on