The media is already overboard on the Timberwolves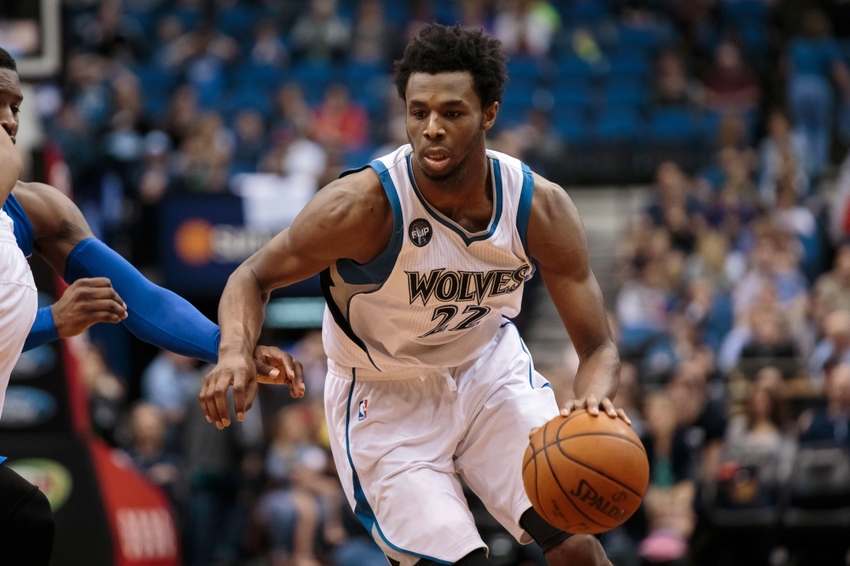 After so many years of futility the Minnesota Timberwolves are suddenly the darlings of the NBA media, and some folks may have already gotten ahead of themselves.
Timberwolves fans (and really, NBA fans in general) know the situation: the Wolves have been consistently bad for 12 years. Zero playoff appearances since 2004 is one thing, of course, but zero winning seasons since 2005 and only four 30-plus win seasons over 12 campaigns is another.
It's been brutal, and the media has let us know about it. Even when the Kevin Love–Ricky Rubio duo was seemingly taking off in the lockout-shortened 2011-12 season, the media was slow to catch on.
But now, it's too much, too fast when it comes to the Timberwolves. We're already in a weird spot, and I think it's important to pause for a moment and try and figure out just how this happened so abruptly.
The general consensus surrounding the Wolves is positive, and rightly so. But few national projections have come out as of yet, so the excitement is still a bit tempered.
Not so on the ESPN's TrueHoop Podcast with Brian Windhorst and friends, however.
About a week ago, Windhorst had on Ian Begley and Tim Bontemps to discuss ESPN's recently-released Real Plus-Minus standings projections, headed-up by the fantastic Kevin Pelton. Those rankings, covered here at DWW, have the Timberwolves slotted as the #11 team in the Western Conference, finishing with 37 wins on the season.
More from Dunking with Wolves
Up from just 29 wins last year, that's a pretty nice +8 on the year. But that wasn't enough for Windhorst, and especially not with the likes of the Denver Nuggets making the playoffs at the #8-seed and Memphis and Sacramento eking out more wins than Minnesota.
Windhorst stepped up on his soapbox right around the 47-minute mark in the podcast, answering the challenge of Begley and Bontemps by saying that the Wolves as a 37-win team makes him want to throw RPM's rankings out completely and stating that Minnesota will be a playoff team.
The idea that Thibodeau's presence cannot be quantified is true, and the logic leads him to believe that the Wolves will rank much better than 27th in defense in the league. That means that they'll win more than the projection of 37 in Windhorst's mind, and that seems to be a fair assumption on some levels.
He ultimately lands on 43-46 wins and a playoff berth for the Wolves. Apparently, Bontemps thinks the Timberwolves will be a 50-win team next year, which is certainly an…aggressive prediction.
Perhaps more surprisingly, Windhorst says that Karl-Anthony Towns will be First-Team All-NBA (a lofty prediction beyond simply being an All-Star). He also throws Andrew Wiggins and Ricky Rubio out as All-Defensive Team players, plus a possible Kris Dunn Rookie of the Year award and a Zach LaVine Most Improved Player award.
Windhorst also calls Towns the biggest threat to a Golden State Warriors dynasty. So, look out, Steph and KD and Draymond and Klay. Or something.
And yes, while the hype is a bit strong (they aren't going to win 50 games), 43 wins isn't likely to be far off. The .500-mark is a reasonable spot to shoot for, but Wolves fans need to calm themselves before going too overboard.
But that's 2016-17. Looking ahead even further, well, the sky is the limit.
Fifty wins in a couple of years may in fact be a bit low, with the Warriors and possibly Russell Westbrook's Thunder the main contenders for home court advantage in the West down the road.
This article originally appeared on