Jeff Hornacek on Devin Booker: 'The kid knows how to play'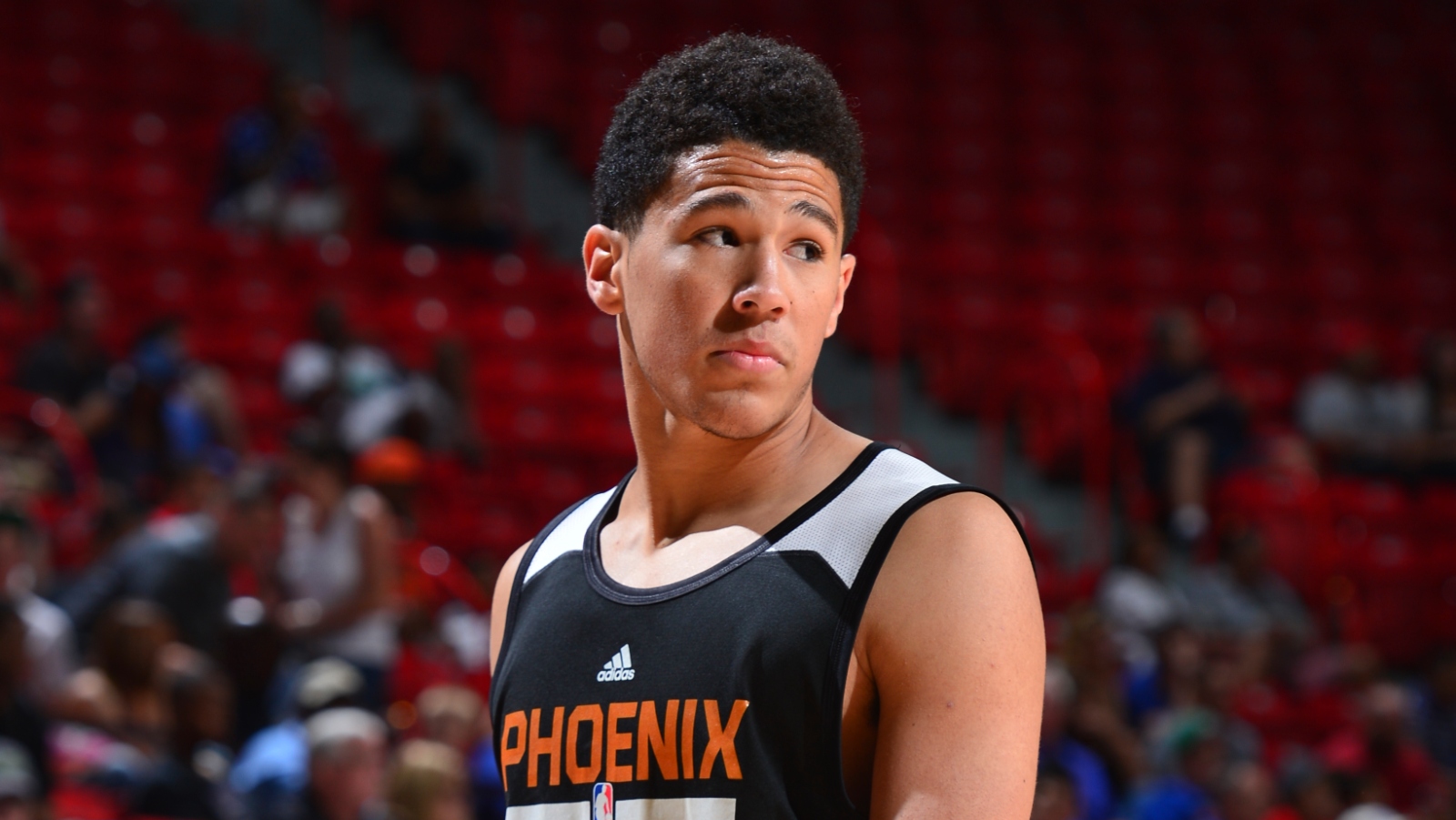 The Suns selected Devin Booker with the 13th overall pick in this summer's draft, and at just 18 years of age (until Oc. 30) he'll be the NBA's youngest player this season.
But head coach Jeff Hornacek believes that in terms of Booker's on-court abilities, he's already wise beyond his years.
"The kid knows how to play," Suns coach Jeff Hornacek said. "The one thing (Suns general manager) Ryan (McDonough) and I see when we watch him play is you don't have to explain a lot of things to him. Most of the time defensively, he's in the right spot. Offensively, he makes the little plays. Eighteen-year-olds sometimes get sped up and the game comes at them fast and the speed of these pro guys is a big adjustment for them. But when you watch him play, he's in control. If there's a pass to make, he makes it. If the shot is open, he'll shoot it. He's very advanced for his age so we believe he can contribute for us."
MORE NEWS:
Want stories delivered to you? Sign up for our NBA newsletters.