Summer league scouting reports for Boston's young core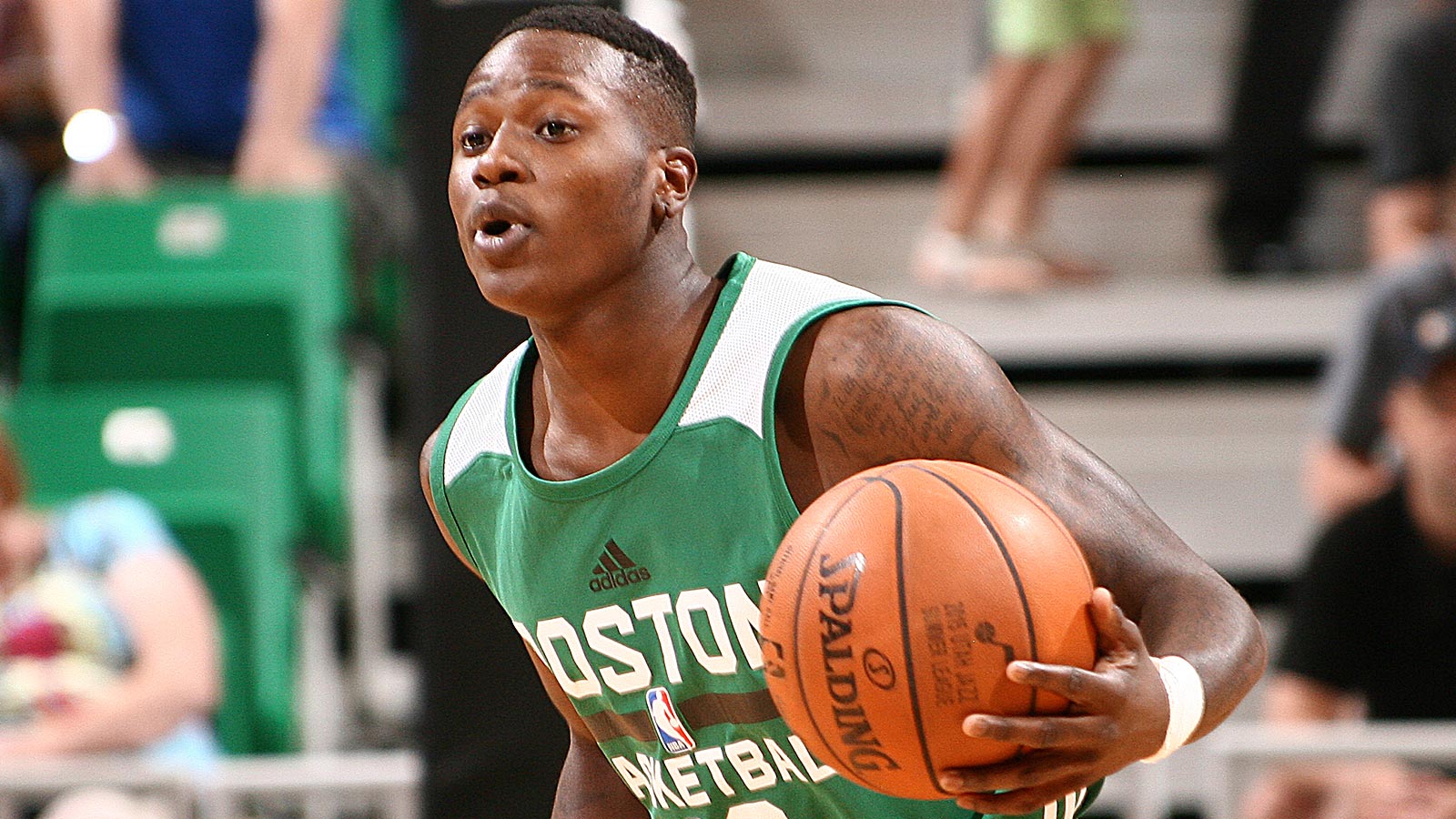 Marcus Smart, Terry Rozier, James Young, R.J. Hunter and Jordan Mickey. For now, these five are debatably the most players on the Boston Celtics, a young core that's talented enough to potentially develop into key members of a winning team.
Until then, they're on Boston's summer league squad, working out kinks in their game and trying out new moves to prepare for either their first or second NBA season. How are they doing so far? WEEI has detailed scouting reports on all five right here. Let's focus in on Rozier, the surprising 16th overall pick in last month's draft:
"Pros: + Defensive quickness: Tremendous on-ball defender with ability to recover
+ Tempo: First instinct is to push the ball in transition and force defense to react
+ Change of pace: Incredible hesitation move allows him to get into the paint
Cons: — Halfcourt offense: Picks up dribble too often and defers before creating
— Finishing at the rim: Trouble getting his shot off in traffic because of his size
— Shooting touch: Missed badly on several shots that led to errant rebounds"
It's only summer league, so take these incredibly small sample sizes with a gigantic clump of salt. But overall Rozier's looked good. He's extremely fast, has good form on his jumper and is engaged on the defensive end.
Many wonder why Boston chose another point guard with their first pick, and so far Rozier is supplying a pretty good reason.
(h/t: WEEI)
Photo Credit: Melissa Majchrzak/NBAE via Getty Images