Steve Kerr says Gregg Popovich is 'one of my mentors'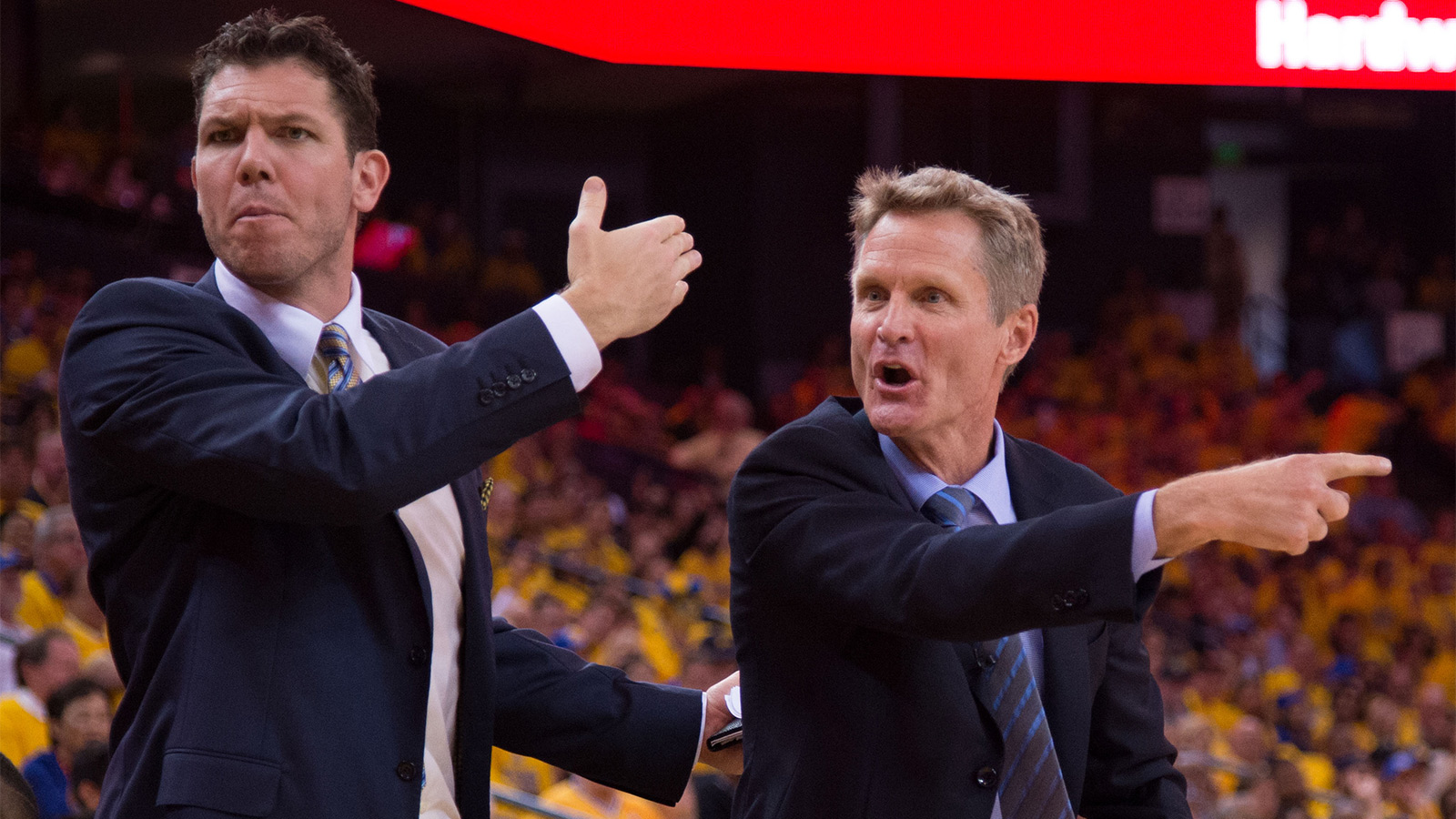 Before he was head coach of the Golden State Warriors, trying to scheme his way to a sixth championship ring, Steve Kerr played for San Antonio Spurs legend Gregg Popovich.
For four years, from 1999 to 2003, Kerr was a veteran presence on the Spurs, bookending his tenure with a pair of titles. It was over a decade ago, but the Warriors head coach hasn't forgotten just how intelligent Popovich was/is. Here's what he had to say about their relationship, per Inside Bay Area's Jeff Faraudo:
"'Pop's my guy. He's one of my mentors, along with Lute Olson and Phil Jackson. I've drawn a lot of inspiration from Pop, a lot of knowledge.' In terms of how he handles himself during games, Kerr said Popovich advised him to be himself. 'This is kind of how I am. I love the game. I'm competitive. I hate to lose. I'm not going to get too amped up, this is my nature. I'm pretty relaxed. It's a basketball game. I try to keep a healthy perspective about life. But you better believe I want to win.'"
Kerr won 67 regular season games in his first year as a head coach and is three games away from winning a title. But it's interesting to wonder if he'd be where he is without Pop's influence.
(h/t: Inside Bay Area)
Photo Credit: Kyle Terada/USA TODAY Sports