Stephen Curry predicted NBA career in his middle school yearbook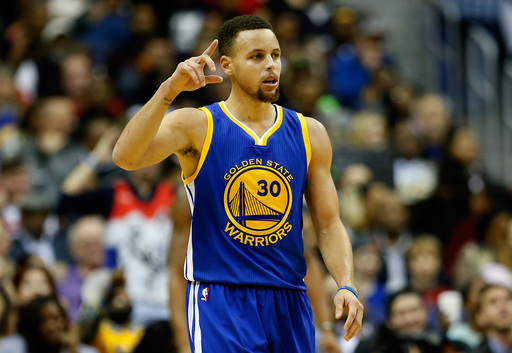 Golden State Warriors superstar Stephen Curry has won nearly every individual award except the NBA All-Star Game MVP trophy, an award he's a favorite to pick up this weekend in Toronto. Curry spent part of his childhood in Toronto while his father Dell played for the Raptors, and The Globe and Mail dug up an old yearbook photo from Queensway Christian College. As an eighth-grader, Curry led the team to an undefeated season, and in 2002 was already thinking about going pro.
.@StephenCurry30's year at school in Toronto: "I look forward to going to the NBA" https://t.co/TPJwcKfoA8 pic.twitter.com/dAgOyfduzl

— The Globe and Mail (@globeandmail) February 12, 2016
Curry's former coach James Lackey said that Curry was making the normal shooting drills look so easy that he let him shoot from a longer range than anyone else.
Via The Globe and Mail:
"He was making every shot, so I told him if it was too easy, he could step back from everyone a bit," Lackey says. "By the time the drill was done, Stephen was shooting from two or three feet behind the three-point line and still making more shots than anybody else. That's when we figured he was something kind of special."