Sixers down Celtics in brutal exhibition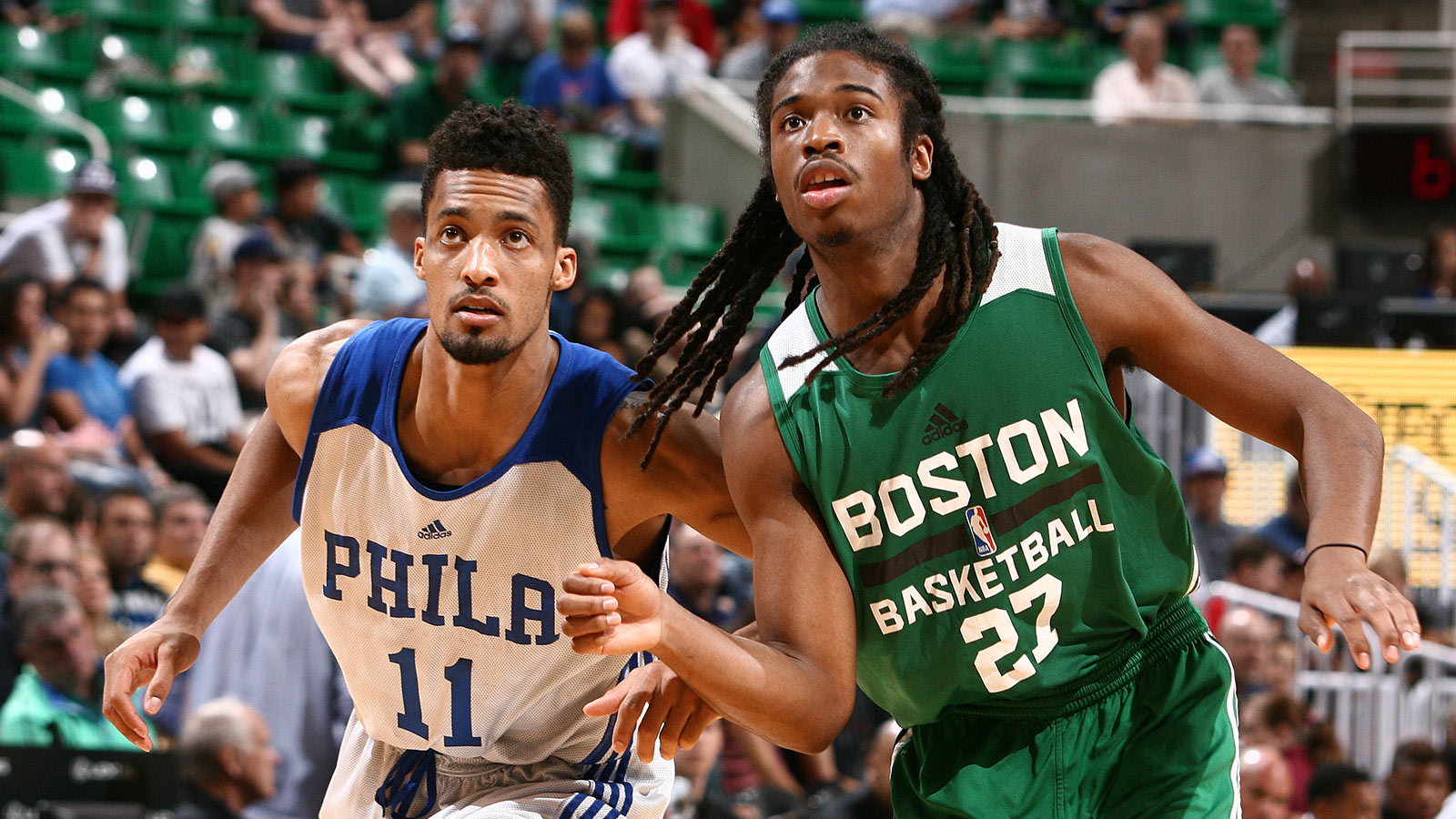 The Boston Celtics and Philadelphia 76ers competed in one of the ugliest exhibitions you'll ever see on Tuesday. Shots were launched. Shots were missed. Loose balls, turnovers, sloppy passes were aplenty, but the Sixers made fewer mistakes on their way to a 76-62 win.
Nobody on either team played particularly well, and the court was filled with players who won't ever play a minute in the NBA. Here's a recap, courtesy of the Philadelphia Daily News' Bob Cooney:
"The teams began the contest by combining to make one of the first 19 shots. They had totaled only four points midway through the first quarter. Ah, summer league. When it was mercifully over, the Sixers prevailed, 76-62. After missing their first 10 three-pointers, they made six of their final 11 and outscored the Celtics by 13 points in the second half. While the purpose of these games is to find positives and negatives in individuals – especially Okafor, the third overall pick in the draft – the game was comparable to a getaway game in baseball. Both teams seemed to be looking forward more to getting to today's off day than to playing good basketball. Sometimes coaches will come out of practices proclaiming they didn't get much out of it. That was true through much of last night's game."
Celtics guard James Young had his second porous outing in a row, and Jahlil Okafor scored only 13 points after dropping 20 in his debut. Still, it's only Summer League, so there's not too much to get worked up over.
(h/t: Philadelphia Daily News)
Photo Credit: Melissa Majchrzak/NBAE via Getty Images