Should the Bucks target shooting in the draft?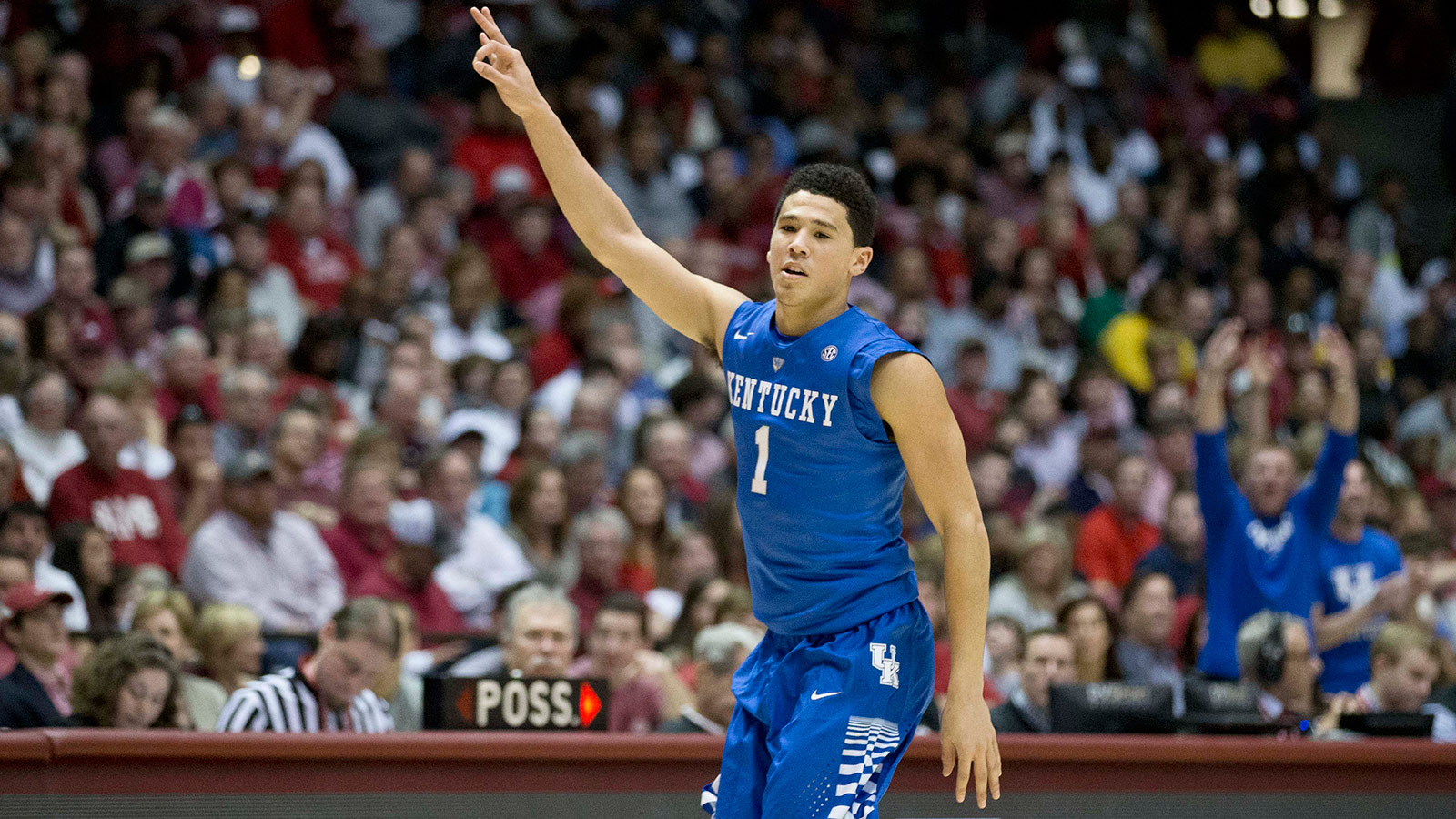 The Milwaukee Bucks should have a host of options available with the 17th pick in the 2015 NBA Draft, but there's one need the team may be desperate to fill.
After adding a poor shooting point guard via trade in Michael Carter-Williams, the Bucks may need to acquire more perimeter threats in order to properly space the floor. That's especially true if restricted free agent Khris Middleton is allowed to go elsewhere. O.J. Mayo also has only one year left on his deal.
With shooting in mind, would Kentucky guard Devin Booker be a good fit? Here's more from Chris Johnson and Jeremy Woo at Sports Illustrated:
"Michael Carter-Williams regressed as a three-point shooter last season, and the Bucks could lose Khris Middleton, one of their top three-point shooters, after he becomes a restricted free agent this offseason. Milwaukee attempted only 22.3% of its field goals from beyond the arc last season, which ranked No. 25 in the league. Booker could space the floor with his ability to knock down long-range shots."
(h/t Sports Illustrated)
Photo Credit: AP Photo/Brynn Anderson