Phil Jackson shares the motivational trick that helped Shaq win MVP
There's no doubt that Shaquille O'Neal is one of the most gifted basketball players to ever play the game, and on Friday night it becomes official, when he will be inducted into the Basketball Hall of Fame.
Then again as gifted as Shaq was, many wonder just how transcendent he would have been if he were fully, 100 percent committed to the game. It's well-documented that Shaq had plenty of interests outside of basketball, and there were times he notoriously came into the season out of shape. We all remember that old "Since I suffered the injury on company time, why wouldn't I recover on company time" line.
Still, for one glorious season it all came together for Shaq, and he truly was unstoppable. It came during the 2000 season, when O'Neal won his first and only MVP, leading the Lakers to his first title in the purple and gold.
And on Friday we learned what was part of Shaq's motivation that year: Wilt Chamberlain.
That's right, Phil Jackson wrote a piece for the Players' Tribune on Friday, and explained how he used one of the NBA's greatest players to get O'Neal fired up.
In the first week of the 1999-€"2000 season, I stopped him coming off the floor during a timeout and asked him: "What do you think was Wilt's greatest accomplishment?" He quickly and confidently replied: "Averaging 50 points and 30 rebounds a game."
I shook my head. […] "Nope, he averaged over 48 minutes a game. Do you think you could do that?"
Walking out of the timeout huddle, he looked back at me. […] "He could do it. So can I."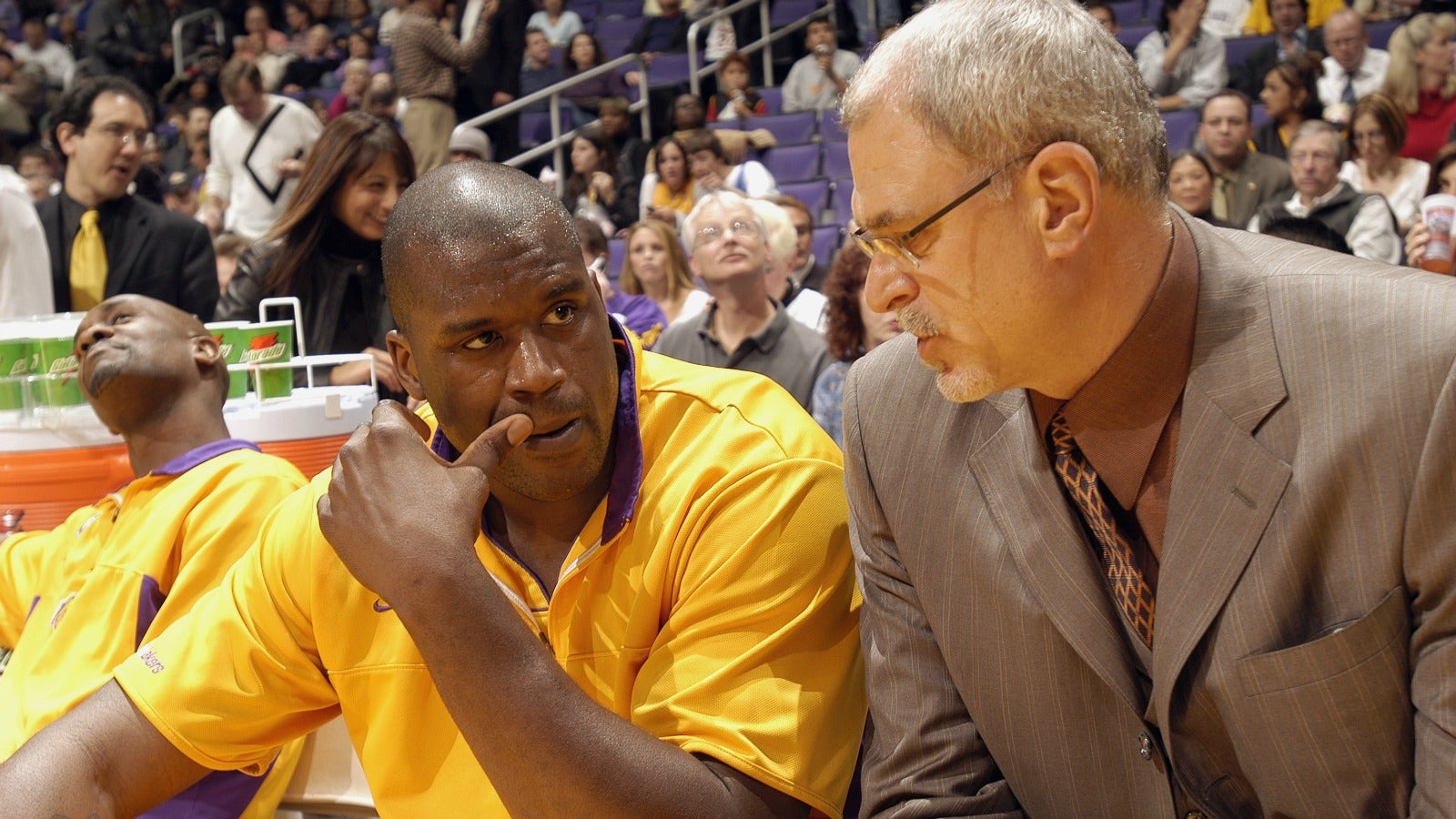 According to Jackson, the ploy worked, at least for a short time.
So I played him 48 minutes a game until he called uncle, which wasn't that many games into November. But he didn't want to come to my office to tell me, so he sent John Salley as his spokesperson. I was glad to comply, as I didn't expect this experiment to last the whole year. That wasn't the point. We never spoke another word about it. It did, however, get him in great condition. By season's end, he was the MVP.
Looking at the box scores from that season, it seems as though Jackson may have his timing a little bit mixed up, even if the larger premise is on point. According to Basketball Reference, Shaq's minutes were mostly tempered during November 1999, although there was a stretch in which he played at least 43 minutes in four straight games from Nov. 15-24. His time on the court actually picked up a month later, when Shaq played at least 46 minutes five times.
At the same time, Phil clearly remembers some things very vividly, considering that it turned out to be Shaq's best season as a Laker, and as an NBA player. The Big Aristotle finished the season averaging a career-best 40 minutes and 29 points per game. And he did it in 79 regular season games.
Shaq never did duplicate those numbers, although I doubt Phil cares.
O'Neal won two more titles with the Lakers and led them to three more Finals overall, proving just how dominant he was, even if he wasn't always totally locked in.