Rookie Watch: CUBs Cast Spells on the Magic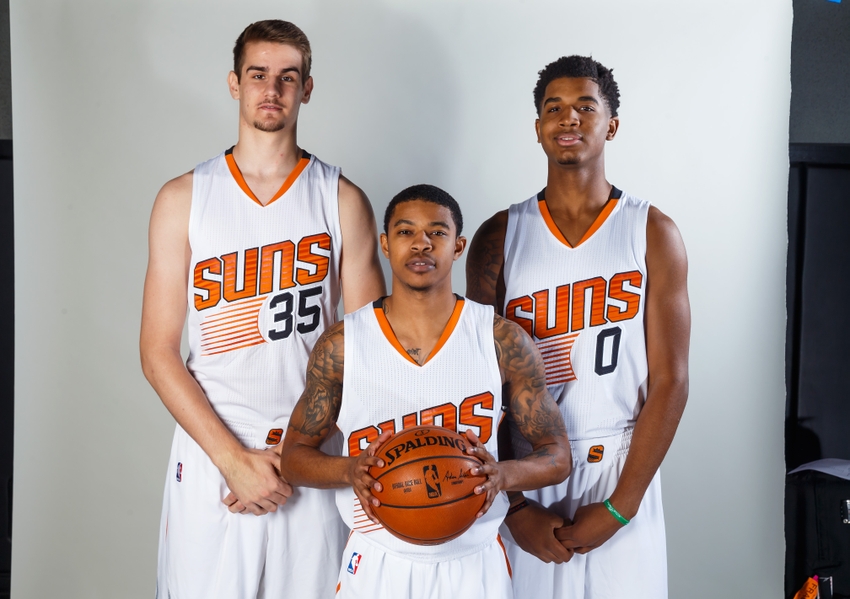 The Suns rookies give fans something to be thankful for in recent win over the Magic.
The Suns definitely experienced some road trip woes over the recent six game road trip. But seeing the young CUBs (Marquese Chriss, Tyler Ulis, Dragan Bender) begin to slowly come into their own on the roster was something to be very thankful for, on this Thanksgiving weekend.
Coming into Orlando with a 1-4 record, Wednesday's game seemed like a must-win situation for team chemistry's sake. As the game went on, yet another lackluster start from Devin Booker and Eric Bledsoe caused Earl Watson to put rookie Tyler Ulis into the game.
Tyler Ulis' performance came as a bit of a surprise to me. As I saw him get more and more minutes on the floor, I became more and more impressed with his development during the early stretch of the season. Ending the game with 4 points, 2 assists, and a steal, the stat sheet doesn't tell the whole story. I watched Ulis work the full-court press on multiple Magic guards, and bring the energy level on the floor to a new high. If Watson is smart, he'll put Ulis in the game whenever the Suns need a kickstart, because that is the service he provides. His high basketball IQ makes him a shoo-in for a backup guard position in the future. Also leading all rookies in steals, Ulis is a Ronnie Price-esque defensive force that the Suns could use a lot more of when facing elite point guards.
Watching Marquesse Chriss start this road trip, I knew he'd continue to start for the rest of the season. I know for a fact that Chriss is the most entertaining rookie in the league this season. Wether he's starting beef while fighting for rebounds, or flying through the air for a dunk, fans love watching Chriss. He's even in the early rookie of the year discussion, and that speaks for itself. Ending the game with 10 points, 3 rebounds, and a block, he outperformed the rest of the rookies. His toughness on the inside and stretch 4 flair gives the Suns hope for a new Amar'e (is it too early to call that? Maybe).
Of course, it might be too much to ask for all 3 rookies to have a good game. I hate to say it, and we've all heard it since the preseason, "Dragan Bender continues to struggle". Suns fans have heard it all. "He needs more playing time", "he needs to bulk up", "give him a chance". In his playing time, he made a 3, and recorded 2 steals and 2 blocks. But, on the flip side, I watched him impressively dribble the floor and proceed to blow a layup. Bender has some sort of funk, and he's gotta get through it. At least we can depend on him for a nice shooting touch and some defensive roleplaying.
Overall, the Suns earned the win over the Magic. It's been exciting watching these rookies develop over the course of this young season, and if Marquesse Chriss continues this high-level play, we may have a rookie of the year in our midst. Ulis and Chriss have found their roles on this Suns team, and Bender will surely follow suit soon. But, as we await a breakout game from Bender, Ulis and Chriss are enough to give Suns fans hope for the future.
More from Valley of the Suns
This article originally appeared on