Reviewing Ryan Anderson's 2014-15 season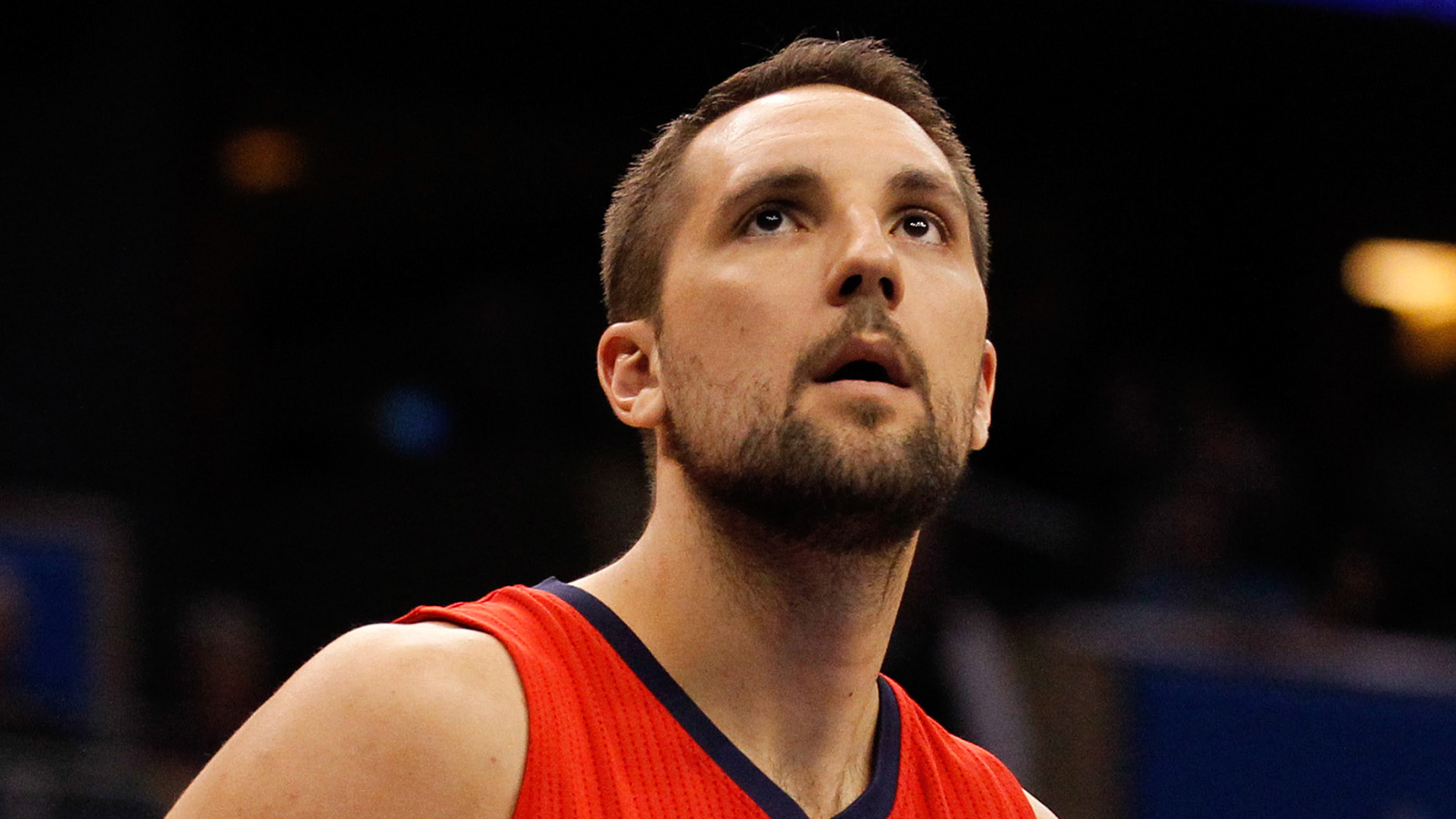 Ryan Anderson is arguably the NBA's most transcendent player who will never make an All-Star team. In a league that values shooting at all five positions, Anderson is always associated with the term "stretch four," code for a power forward who can drag larger defenders out to the perimeter and create driving and passing lanes for teammates all over the floor.
He isn't perfect, but Anderson has serious value. Unfortunately, when he isn't knocking down threes, his impact, obviously, takes a dive. Here's the Pelicans blog Bourbon Street Shots with more on why Anderson's season was a mild disappointment:
"This season's version of Anderson, while able to play in nearly three times as many games (61 total), never was able to approach the kind of consistency that Pelicans fans have been used to seeing from him on the offensive end. Ryno posted his lowest PER since his rookie season (though still slightly above league average at 15.6) along with the lowest offensive rebound rate of his career, an area in which he has historically performed reasonably well."
He's only 27, has an expiring $8.5 million contract next season and rekindled a bit of his outside touch in the postseason when New Orleans nearly pushed the Golden State Warriors to the brink.
But all in all, this was a down year for Anderson. His defense—never great—took a major step back, and he's a below average player when the opposition doesn't respect his outside shot. Expect a bounce-back season from Anderson in 2016. He'll be in a contract year, fully healthy and ready to show his best days are still ahead of him.
(h/t: Bourbon Street Shots)
Photo Credit: Kim Klement/USA TODAY Sports