Report: LeBron James, not Dwyane Wade, made Heat 'Big 3' a reality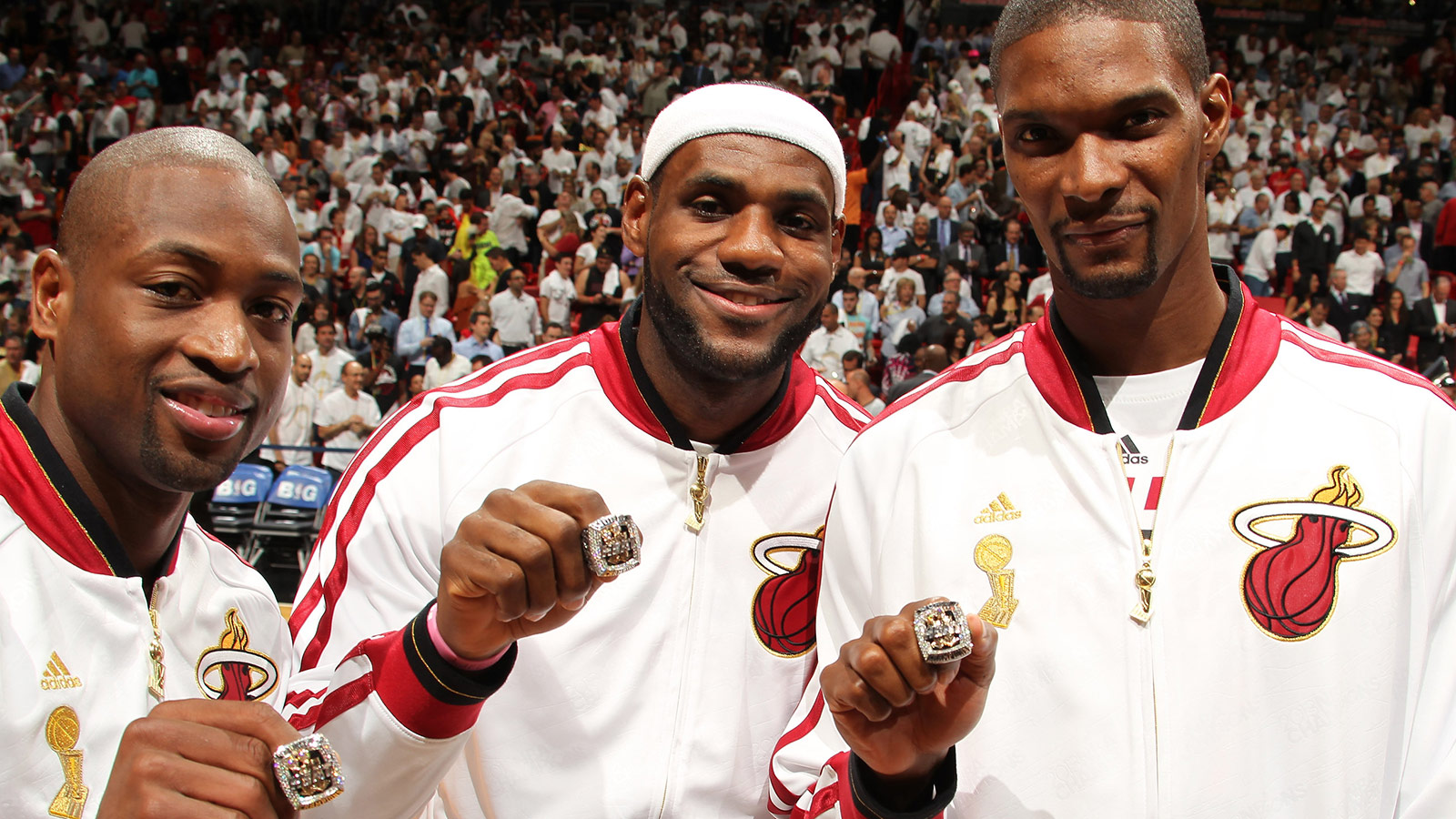 First things first: This isn't to say that Dwyane Wade was against the idea of LeBron James and Chris Bosh joining forces with Flash to form a Miami Heat Big 3. But among the kernels of Heat goodness he dropped over the weekend, Dan Le Batard wrote that until LeBron James "broached" the idea, Wade informed the Heat front office that such a thing simply wasn't possible:
"It was LeBron James, not Wade, who first made real the possible paradigm shift with three superstars playing together in Miami. James broached the subject during free agency in 2010, at a secret meeting he called in Cleveland with Bosh and Wade. To that point, Wade had been relaying to Heat management that there was no way James would go for the idea of playing in Miami."
Of course, that's about the only way that things could have gone down. As far as Wade knew, the numbers just didn't add up if all three were going to get paid and keep Udonis Haslem in Miami and figure out a way to fill the rest of the roster. And until Wade took the biggest pay cut after James and Bosh agreed to play for less than the max, even that wasn't really on the table.
And it's that pay cut, in part, that has the Heat and Wade at their current impasse. It was definitely all worth it, but this is what the Big 3 era begot.
(h/t Miami Herald)
Photo Credit: Isaac Baldizon/Getty Images