Raptors on 2-game losing streak – time to panic?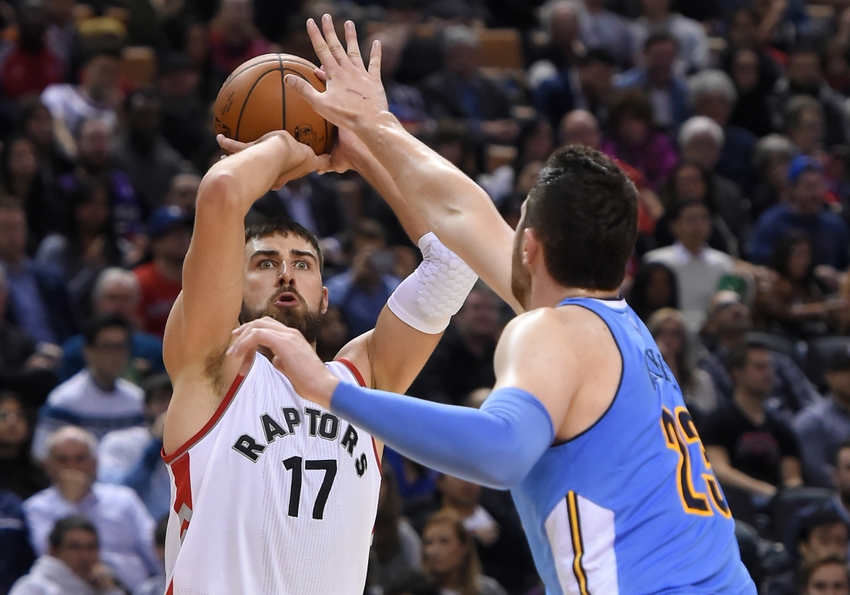 The Raptors haven't had to deal with adversity much, but their fine start to the season took a hit against the powerhouses.
As I watched the Toronto Raptors try in vain to catch the Golden State Warriors on Wednesday night, I started wondering: when was the last time in the regular season the Raptors dropped two games in a row?
The dates were March 23 & 25 of last season (but not last year) when the Raptors lost the first two games of a 3-game road trip. The victors were Boston and Houston, and the team's record sank to 48-22, then -23. Hardly a disaster.
The Raptors were 7-4 after eleven games in 2015-16, just as now. They lost 2 more to get as close to .500 as they ever would, then punched out the two Los Angeles teams to return home in good order.
Thanks for the history lesson, Brian – what of it? This mini-losing streak came at the hands of two teams a significant cut above almost everyone in the NBA. The exhausting effects of the back to back were all too clear against Golden State , particularly in the disastrous second quarter. The Raptors had as many turnovers (5) as field goals.
Fatigue is likely to rear its ugly head during the road trip which commences tonight in Denver. There are five games in eight nights, so the entire rotation will be pushed to its limit.
One has to wonder how much longer Dwane Casey can afford to grant Patrick Patterson so much playing time. 2-Pat has averaged 30.6 minutes of PT per game, the third-most on the team (I'll leave it to you to guess who's on top), yet he's eighth in scoring. That's largely due to his 30% field-goal percentage, the team's worst.
Jakob Poeltl, who has been the forgotten man recently, may be called upon as early as tonight. The Nuggets feature a multiple big man attack, so Jonas Valanciunas and Bebe may find themselves under unusual pressure.
A 2-game losing streak is hardly an omen of impending doom. But it can't be downplayed either. Dwane Casey needs to be ready to get out of his comfort zone and sit his favorites if they aren't producing. Conversely, he's got to play his hot hands. [20-second timeout: Casey pulled Terrence Ross shortly after his 3-pointers had pushed the Raptors to a 6-point lead in Cleveland, an inexcusable decision which led to defeat.] How Casey handles his roster over the next week will have a profound impact on the Raptors' season.
stats courtesy www.stats.nba.com
More from Raptors Rapture
This article originally appeared on