Raptors finances – Kyle Lowry out of reach?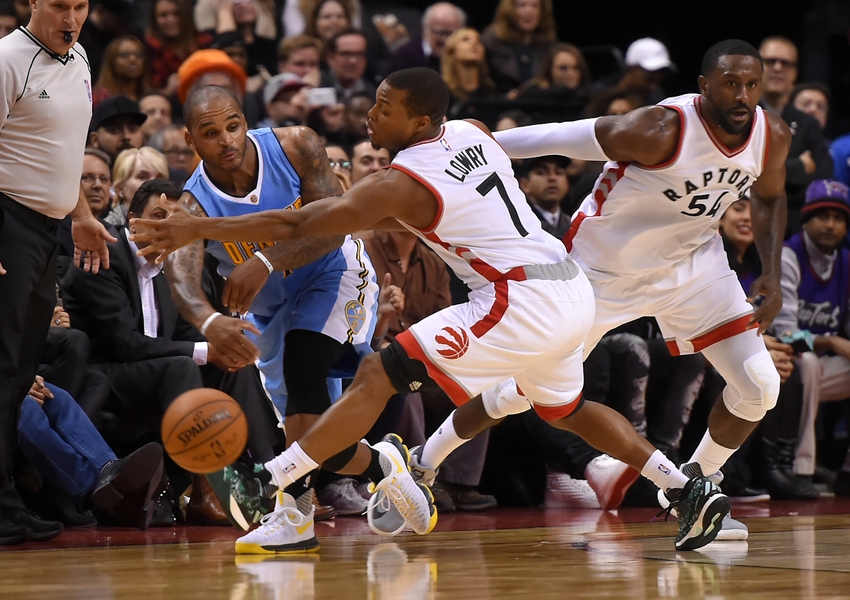 Every NBA team must constantly monitor its finances to ensure compliance with the Collective Bargaining Agreement. How are the Raptors doing compared to others?
The diligent Eric Pincus at Basketball Insiders has produced a financial analysis of every NBA team. This is a useful document for people like me, because I can compare the spending of the Toronto Raptors to all other teams.
I doubt you will be surprised when I tell you the Raptors, under the guiding hand of Masai Ujiri, are in sound shape. One key metric is what Pincus terms "Dead Money", which are payments to waived players (or rare situations like Chris Bosh and the Miami Heat, who are on the hook for the ex-Raptor's money but won't put him on the roster for medical liability reasons).
The Raptors have flushed out all the payments owing to people like Marcus Camby, who was forced upon the team as part of the Andrea Bargnani trade, then waived. The only Dead Money currently is actually breathing on its own, as the $200, 000. is in the form of contracts to four players on the 905 roster. Strictly speaking, Pincus is correct in listing the money as Dead, but it's got a second life.
What is particularly striking about the Raptors' financial situation is how much value they are receiving from their bargain-contract players. Norman Powell has started several games, yet isn't making a million this year. Pascal Siakam is getting just over a million, and he's announced every night as the starting power forward. From my scan, only two other starters in the NBA (JaMychal Green of the Grizzlies, and Josh Richardson of the Heat) are cheaper than Pascal.
To Lowry, or not to Lowry
All of that is terrific, but merely a preamble to the critical question of whether the Raptors can afford to pay maximum money to Kyle Lowry next season. Here's the answer: we don't know yet…no, I'm not copping out, keep reading.
Both Patrick Patterson and Jared Sullinger are Unrestricted Free Agents after this season, and their future as Raptors is extremely murky. 2-Pat's dreadful shooting could cost him his career, and Sullinger needs to show he can still play at a high level. That assumes he comes back from injury in enough time to do so, an outcome which is far from certain.
Lowry won't likely be happy with anything less than an average of $30 million a year on a 3- or 4-year deal. If we add that number to the $87M guaranteed money of 2017-18, the Raptors are well over the salary cap and butting up against the luxury tax limit ($104M and $122M, respectively, are the projected numbers).
Where does that leave Patterson and Sullinger? Elsewhere. And where does it leave the Raptors? Crossing their fingers that Pascal Siakam is the real deal, because he won't have much help.
Pick your poison, Rapture Nation. Bring back Lowry and forfeit all depth at power forward. Or lose the team's heart and soul for nothing, but maintain financial flexibility. What say you?
More from Raptors Rapture
This article originally appeared on