Five must-see games on Raptors' 2015-16 schedule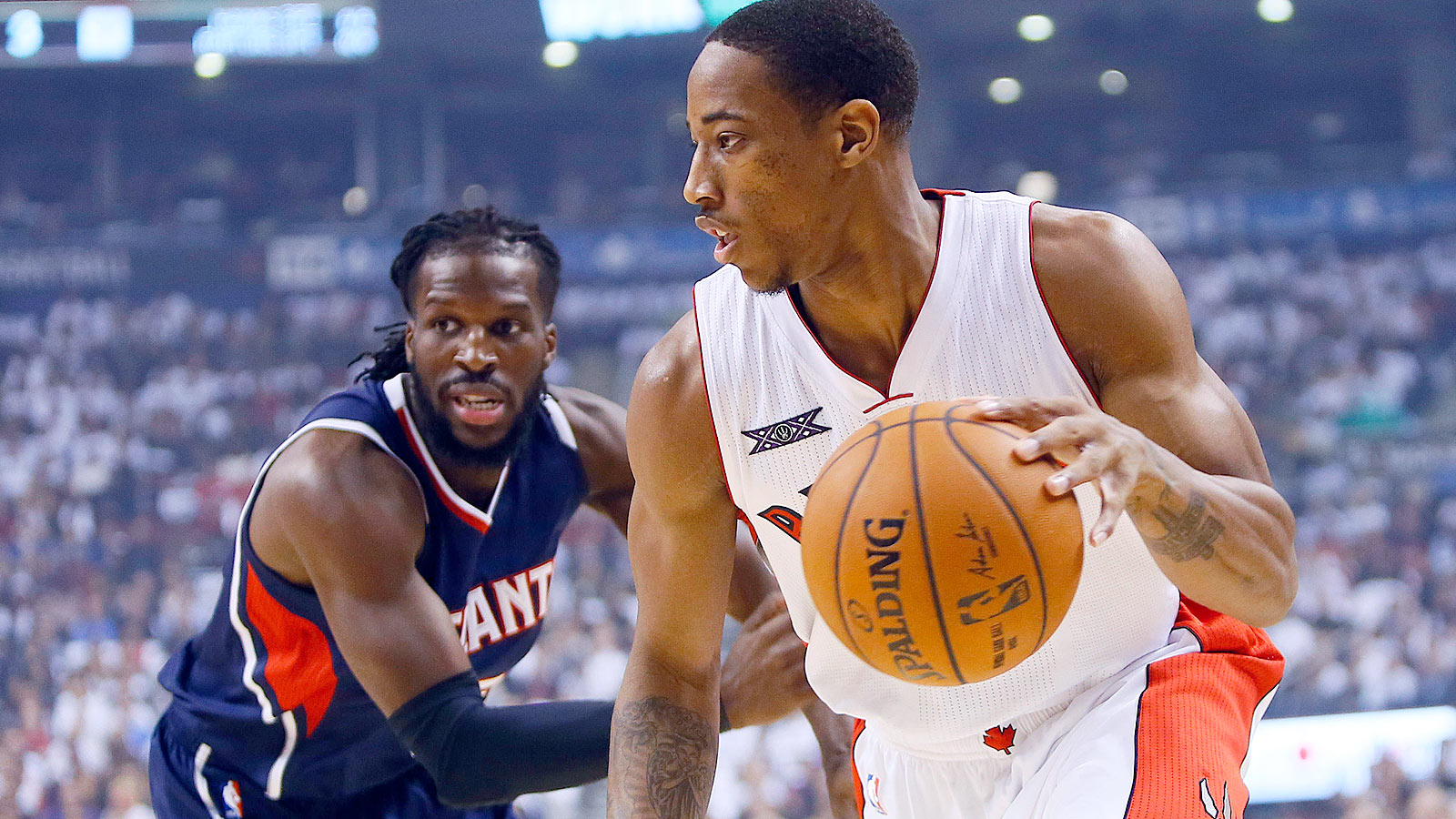 The Raptors made the playoffs last season after finishing with the fourth best record in the Eastern Conference. But after the disastrous first round sweep they suffered at the hands of the Washington Wizards, changes were in store this offseason.
Toronto added DeMarre Carroll in free agency and allowed Lou Williams to walk, moves which were made to try to improve a team that ranked just 23rd in defensive efficiency last season.
As the Raptors work to make the pieces fit, here's a look at five must-see games on their 2015-16 regular season schedule.
Nov. 25 vs. Cleveland Cavaliers: Cleveland will be the favorites to come out of the East once again, especially if Tristan Thompson re-signs (as expected) and Kyrie Irving and Kevin Love return at 100 percent. This is a nice early-season test at home, and it doesn't come too soon, since the Raptors will have already had 15 games under their belt by the time this one rolls around.
Nov. 28 at Washington Wizards: Toronto will return to the scene of the crime, so to speak — the building where last season ended officially, in a blowout Game 4 loss which the Wizards won by 31 points. Raptor-killer Paul Pierce has moved on to Los Angeles to play for the Clippers, but the Washington backcourt of John Wall and Bradley Beal still figure to present a significant challenge.
Dec. 2 at Atlanta Hawks: DeMarre Carroll returns to Atlanta, where he was the best player on the team by the end of the season on a club that won 60 games before losing to the Cavaliers in the Eastern Conference Finals. It'll be a chance for Carroll to showcase his two-way game against his former team, and show the Hawks what they missed out on by letting him sign in Toronto as a free agent.
March 14 vs. Chicago Bulls: The Bulls figure to give the Cavaliers their biggest challenge to winning the East, and now that we'll be in the second half of the season, this will be n important test to see how the Raptors match up. Kyle Lowry has been playing at an All-Star level the past two seasons, so a head-to-head battle against Derrick Rose should be all kinds of fun.
April 2 at San Antonio Spurs: The Cory Joseph revenge game? OK, probably not. But Joseph did sign a nice four-year,$30 million free agent deal with the Raptors after playing in San Antonio for four seasons, and he should have an expanded role with the Raptors that allows him to reach his full potential. Also, it never hurts to play what's expected to be one of the league's best teams in the final month of the season while gearing up for a run through the playoffs.